If you are on a tight budget, then do not fret because you don't have to spend a lot to feed your family great and high-quality dinners. And no, you do not need to always go for cheap yet stale meals. In fact, budget-friendly recipes and ingredients exist! With that said, here are 15 tasty and cheap dinner recipes for the family to enjoy!
15.
Delicious Air Fryer Chili Nachos is a comforting cheesy meal that cooks in about 5 minutes, making it a great dinner or snack that your whole family will love.
Check it here.
14. Escarole and Beans
Escarole and beans is a classic Italian recipe that makes delicious use of simple vegetarian ingredients to create a hearty and cozy dish.
Check it here.
13. Red Lentil Pasta With Lemon Garlic Greens
This easy red lentil pasta recipe includes sautéed garlicky lemon kale and a vegan walnut "cheese" topping. It's a quick, nutritious and satisfying way to enjoy a gluten-free pasta dinner.
Check it here.
12.
If you love chicken fajitas this chicken fajita pasta is a must-try for you. It features perfectly seasoned juicy chicken with sweet colorful sauteed bell peppers and onions. This is a quick and easy pasta dish with all the flavors of chicken fajitas. It's made with only 8 ingredients and will be ready in 30 minutes tops! You'll love it!
Check it here.
11. Stuffed Cabbage Soup (Stove or Pressure Cooker)
Delicious cabbage, tomato, and rice soup. This stuffed cabbage roll soup is made from all the ingredients that you would use to make cabbage rolls. It's super easy, feeds a crowd, and freezes well. If you're craving cabbage rolls, this is the quickest way to taste all these flavors without all the fuss! This is simple and hearty comfort food.
Check it here.
10.
This Lemon Garlic Butter Chicken Tenders recipe is one of the best ways to make chicken strips at home. Flavorful and versatile chicken tenders cook fast and are ready to serve in just 15 minutes!
Check it here.
9.
You are going to love how easy it is to make this spicy Buffalo Chicken Mac and Cheese with leftover chicken. In just about 20 minutes, you'll be digging your spoon into a creamy and delicious bowl of mac and cheese that's been upgraded with tender shredded chicken and spicy buffalo sauce. See also Leftover Steak Recipes.
Check it here.
8. Tuna Noodle Casserole Recipe Everyone Will Love
This delicious recipe for tuna noodle casserole is a cheap and easy dinner for a frugal family on a budget. It's a quick meal that is affordable when you live a tight budget, and it tastes great! This is also a great make-ahead freezer meal recipe for a new mom or for busy days.
Check it here.
7.
This instant pot tri tip is fork tender, full of flavor and super easy to make! Throw all your ingredients in the instant pot, set and wait for delicious shredded tri tip deliciousness!
Check it here.
6. Leek And Potato Soup
Leek and Potato Soup is one of the most versatile soups ever! Serve it hot with cheese or chilled and it turns into Vichyssoise!
Check it here.
5. Mexican Picadillo Instant Pot Gluten Free
This authentic Mexican picadillo recipe made especially for the Instant Pot is that kind of nostalgia producing recipe that gets you right in the feels. It warms hearts and bellies all over North and Central America.
Check it here.
4. Instant Pot Chicken and Rice (Hawaiian)
Are you ready to be whisked away to a tropical island with this Hawaiian inspired Instant Pot Chicken and Rice recipe? Easy and delicious Chicken and Rice with sweet and slightly tangy pineapple and dried apricots is ready to serve in about 30 minutes.
Check it here.
3.
These juicy Air Fryer Hamburgers are quick and easy to prepare with simple ingredients and cook in less than 10 minutes. Loved by the whole family, they can be customised with various toppings for an anytime meal.
Check it here.
2.
Welcome to the easiest comfort food classic Southern Smothered Chicken Breasts. Juicy seasoned fried chicken is gently smothered in a flavorful velvety onion gravy till it becomes melt in your mouth tender.
Check it here.
1.
I first made a slow cooker beef and ale stew when I was gifted a Jamie Oliver cook book about 10 years ago – and I was hooked. This is my version that uses a slow cooker instead of an oven, and has been tweaked and perfected over the 100-or-so times I've made it! Once the weather turns, this is usually the first recipe we turn to for a hearty winter warmer.
Check it here.
15 Delicious Dinner Recipes on a Budget
Budget-friendly recipes and ingredients exist! With that said, here are 15 tasty and cheap dinner recipes for the family to enjoy!
Ingredients
Chili Nachos
Escarole and Beans
Red Lentil Pasta With Lemon Garlic Greens
Chicken Fajita Pasta
Stuffed Cabbage Soup
Instructions
Choose any Tasty And Cheap Dinner Recipes For The Family from the post that you like
Click on the link below the photo to get the full recipes and instructions.
Try the best Tasty And Cheap Dinner Recipes For The Family and share your photo under my pin on Pinterest!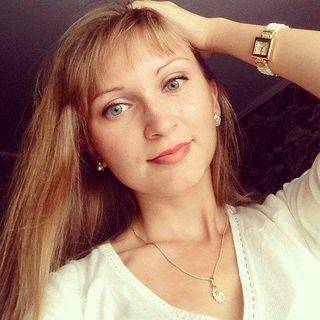 I share healthy recipes, clean eating ideas, and meal plans for weight loss, as well as give you the best tips on wellness, pregnancy, and parenting advice.