Did you have a big celebration or get-together the other night where the steak was the main entree? If so, you may have a bit of leftover. But instead of simply throwing it away, why not make something entirely new and delicious out of it? With that said, here are 15 scrumptious leftover steak recipes you will enjoy!
Leftovers rock. I used to wonder why our steak on a Friday night tastes so much better on Sunday. It used to be just about the steak but you know how it is. I eventually developed a love for cooking. Hence, the time came when I learned how to add more taste to our usual leftover nights. Let me just share with you some of my leftover steak recipes right here.
Leftover Steak Stew
This was my first try at a steak stew. I didn't really think that it was going to taste as good as it does. But it turned out like a charm. And it tasted even better when we ate some as a leftover meal.
So let me just share with you my exact recipe for this. Take note of the following ingredients first.
Chopped onions

Chopped green peppers

Olive oil

10 ounces of your leftover steak

2 cups of beef stock

Diced or roasted tomatoes

Dried oregano

Dried basil

Large cuts of mushrooms

Fresh basil
You basically just have to take out your dutch oven and then saute the onions in olive oil for roughly 3 minutes. You can add the green pepper thereafter and then continue to saute it for another set of 3 minutes.
After that, you can proceed to add all other ingredients and then lower the heat. Right then, you can let everything simmer for about 45 minutes.
Taste it from time to time, just to see if it needs more seasoning. Add salt and pepper as needed.
Wait until the stew had been cooked to the desired consistency. Finally, add the basil and then cook some more for 5 to 10 minutes.
Healthy Leftover Steak Recipes
Healthy Leftover Steak Recipes? Doesn't sound like the real thing, doesn't it? Oh, but this is indeed for real.
Let me share with you some of my most loved healthy leftover recipes.
Leftover Steak Enchiladas
Enchiladas for breakfast can be one thing: legendary. Trust me on this. You can top them with more cheese and enchilada sauce until it becomes bubbly.
I hope you don't get tired of hearing me tell you about how much I love sandwiches. Sometimes, I really do make sandwiches out of my leftover steaks. It's great because you get to experiment on how you can serve your steak.
How can you say no to one of these flavorful tacos? Who said that just because who had some roasted steak the day before means you have to eat the same meal on a leftover night? All you have to do is to turn on the creative cap in the kitchen and make some of these tacos.
Leftover Steak Fried Rice
This one is my favorite in this section. The reason is that you get to recycle not just your steak but also some of the rice that you haven't consumed yet. But most importantly, the meal is simply delicious.
How to Make Leftover Steak Tender
We all love steak but we have to admit that if your steak is stored too long in the fridge, you will notice that it is not as tender as it is the first time it is cooked.
Not to worry. This is just natural. Besides, we know of some methods you can use so that your steak can taste as fantastic as it did the first time you served it.
You can simply reheat the steak in a microwave with a bit of broth or water at the base of the container. With that, as you heat the steak, the meat won't dry out.
But if I were you, I would prefer to heat my steak in a real oven. Just keep the heat at 275 F.when you reheat the steak in an oven, you can bring back the tender of the meat. It will be good as new. The only downside to this is that it sort of takes longer. It could be up to 30 minutes.
If you don't have an oven or a microwave oven, there is one more way to keep your steak tender. Simply take a frying pan and then warm it up to medium heat. Once the frying pan is hot, you can place your steak on top of the pan.
Make sure not to cover the pan. Take note that you are only heating the steak and not trying to cook it.
What to do with Leftover Tough Flank Steak
This happens even to the best of us. Not to worry. When your steak turns out like this, you don't have to throw it out. I have some fantastic ideas right here. Check what works for you below.
Steak is fantastic but when you turn it into soup, it just gets better. It is really the complete meal now. Besides, one of the best things about soup is that it can only get better and better in the fridge.
I don't know about you but I am obsessed with Thai food. There is nothing I won't give to have a taste of just one place of Thai Beef Salad.
Steak and Irish Stout Pie
This is something that the entire family will love. It's not every day that you can serve the kids pie for dinner. And most certainly not on leftovers night.
This should be Deluxe Corned Beef Hash but if you have some tough flank steak, you can just take that as a replacement. I prefer to top mine with a half-cooked egg.
You add some of your leftover steaks to take your beef stroganoff to the next level.
Haven't gotten enough of my recipes yet? Not to worry. Things don't end here. I've yet to share with you some of my original and unique leftover steak recipes. These are recipes that you will find only here. I know you'll love them. Check them out below.
15.
Steak Huevos Rancheros is the perfect dish to make for Sunday brunch. So tasty and so delicious. With a runny egg on top, nothing could be more satisfying.
Check it here.
14.
Steak enchiladas are the best way to use leftover steak and leftover beef. This easy enchilada recipe is something I know our kids will always love. Real good enchiladas, that's what they call these!
Check it here.
13.
This Leftover Steak Pasta recipe is a delicious way to use the leftovers from a bone-in steak meal using porterhouse or ribeye. Excellent paired with a Lagrein red wine from Italy's Alto Adige – Südtirol region.
Check it here.
12. Monday Pie – A Delicious Way To Use Up Leftover Roast Beef!
Monday Pie is a great dish for using up your leftover roast beef! So quick, easy and delicious, you'll be making this again and again!
Check it here.
11. Easy Steak Fajitas
My family and I are big fans of steak, and for some strange reason I had leftover steak recently and decided to do something different with the leftovers. This recipe was inspired because of the leftover steak, but don't worry, you don't need leftover steak!
Check it here.
10. Steak Quesadilla Recipe with Pineapple Salsa
Making your very own restaurant-style Steak Quesadilla at home may be easier than you think. This Easy Steak Quesadilla Recipe is made with gooey melted cheese, tender pieces of steak and is served with a sweet and refreshing Watermelon Pineapple Salsa.
Check it here.
9.
Thai Steak Salad is incredibly flavorful with grilled sirloin steak on top of crisp salad greens, shredded carrots, red Thai chili peppers, and cilantro, and drizzled with a Thai Sesame Ginger Vinaigrette.
Check it here.
8.
Moxie's is one of my fave places to eat! And when I'm trying to be good (meaning, not having a burger and fries) their Grilled Steak Salad with Goat Cheese and Clamato Dressing is my 'go-to' order!
Check it here.
7. Leftover Steak Hash
The recipe for Leftover Steak Hash that I'm going to share with you is a recipe that I've been making for years. It provides a delicious solution to the problem of what to do with leftover cooked beef, whether that's some leftover prime rib from Christmas dinner, leftover corned beef from St. Patrick's Day, or some leftover steak, from date night.
Check it here.
6. Leftover Steak Soup
You can make this easy low carb soup recipe in no time at all! Use leftover steak if you have it, or cook up some fresh sirloin. You will not regret it!
Check it here.
5. Spiced Beef and Hummus Pita Pizza
Spiced Beef and Hummus Pita Pizza is crispy pita bread topped with a layer of your favorite hummus, spiced ground beef, diced tomatoes, fresh parsley and toasted pine nuts. This is a nice dinner option or even an appetizer at a party!
Check it here.
4.
Trade something old for something fresh and new with this leftover roast beef pasta. There's something so wonderful about making another meal out of your leftovers. Last night's dinner doesn't have to be a repeat. You can take those leftovers and turn them into something fresh, exciting and delicious.
Check it here.
3. Steak and Sweet Potato Hash
A wholesome and nutritious weekday breakfast or weekend brunch – this Steak and Sweet Potato Hash is packed with flavor with spicy, smoky, sweet flavors, and is a great way to use up leftover steak/beef. The sweet potato hash can be made ahead of time as well.
Check it here.
2. Leftover Steak And Quinoa Bowl
Transform leftover steak into this tasty steak and quinoa bowl with sautéed chard and lemon-tahini dressing. A quick, easy, healthy lunch or light meal.
Check it here.
1. Stroganoff Pasta Bake | Slimming Friendly
This pasta bake recipe is a great way to use up leftover roast beef! A slimming-friendly Stroganoff pasta bake that's sure to become a family favourite. Replace the roast beef with ground beef, or leftover roast chicken.
Check it here.
15 Delicious Leftover Steak Recipes
Did you have a big celebration or get-together the other night where the steak was the main entree? If so, you may have a bit of leftover. But instead of simply throwing it away, why not make something entirely new and delicious out of it? With that said, here are 15 scrumptious leftover steak recipes you will enjoy!
Ingredients
Steak Huevos Rancheros
Steak & Beef Enchiladas – Leftover Steak Recipes
Leftover Steak Pasta Recipe with Lagrein Wine Pairing
Monday Pie – A Delicious Way To Use Up Leftover Roast Beef
Instructions
Choose any Delicious Leftover Steak Recipes from the post that you like
Click on the link below the photo to get the full recipes and instructions.
Try the best Delicious Leftover Steak Recipes and share your photo under my pin on Pinterest!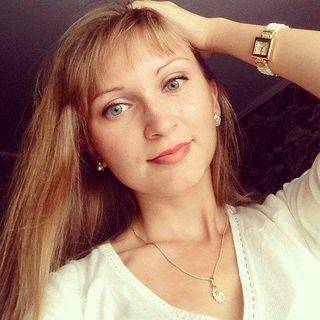 I share healthy recipes, clean eating ideas, and meal plans for weight loss, as well as give you the best tips on wellness, pregnancy, and parenting advice.