Do you want to upgrade your Christmas decor for this year? And no, this does not mean that you need to go out and buy expensive decor. Just a simple change to your usual decor will do the trick! You can start with something as simple as your candles. With that said, I have here 9 creative DIY Christmas candle crafts you can easily do to get into that holiday spirit!
9. Round Cement Christmas Candle
A cute DIY Christmas decor tutorial. Use a plastic ball to make a round cement Christmas candle!
Check it here.
8. Easy Flame Free DIY Snowman Luminaries for Kids
Are you obsessed with Christmas decorations? Then try this super cute flame-free snowman luminaries. Not only is this DIY snowman craft for preschooler made in a matter of minutes but also only requires household items. No extra trip to the store needed!
Check it here.
7. Easy And Cheap Citrus Candle DIY
Do you need a last-minute cute decoration for your party or Christmas dinner? Look in your fruit basket and pick any citrus fruit you have at home to make a natural scented candle using their rinds as a holder.
Check it here.
6. Snowman Candle Jar Craft
Ok I admit it, the day after Thanksgiving I let the Christmas decor come out and take over- wreaths, ornaments, runners, etc. I just love Christmas decor and every year I inevitably add something new and few handmade items.
Check it here.
5. Make Vintage Christmas Candles in Three Easy Steps
Use wrapping paper and Mod Podge to decoupage pretty vintage Christmas candles and little matchbooks. These are so easy to make!
Check it here.
4. Ice Luminary
It's single digit weather here in Wisconsin right now and everyone is bundling up to stay warm. You don't leave your house without warming your car, you tell the kids they need to find "inside" things to do and 99.9% of most conversations start out weather-related. It's cold, people, but the perfect kind of cold for making ice luminaries. I make them every year in preparation for New Year's Eve.
Check it here.
3. Homemade Cinnamon and Spice Candles
Easily and inexpensively make your own Homemade Cinnamon and Spice Candles! Great for gifts, stocking stuffers, or to scent your own home during the holiday season. These Homemade Cinnamon and Spice Candles are a fun DIY project that yields great results!
Check it here.
2. Primitive & Peppermint Snowman Candle DIY
I loved how the Santa Candle turned out, so I wanted to try making a snowman candle. I thought he would be cute in a Mason Jar, with a bow tie and some buttons. And what better fragrance than peppermint for this snowy scented guy? He's primitive AND peppermint snowman candle. Ladies watch out!
Check it here.
1. White Concrete Candle Holder Christmas Gift DIY
Here's another sweet idea for a handmade Christmas gift- a white concrete candle holder for tealight candles. This is a versatile piece of home decor because it can be made into an "anytime of year" candle instead. Rather than decoupaging it with Christmas mesh, you could use any decorative mesh.
Check it here.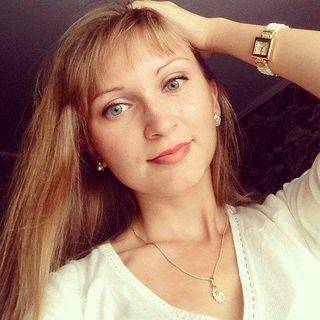 I share healthy recipes, clean eating ideas, and meal plans for weight loss, as well as give you the best tips on wellness, pregnancy, and parenting advice.