With the holidays just around the corner, you may already be thinking of how to upgrade your home decoration. Another thing to consider is the gifts you will be giving to your loved ones. With that in mind, nothing beats a personalized homemade craft as decor and gifts. Have you ever tried making your own candle at home? Trust me, it is actually fairly easy and fun. What's more is you have the freedom to style it and include your favorite scent! With that said, here are 15 fun and easy candle-making ideas to do at home!
15. How To: Make Soy Candles – a Fun DIY Project
Soy candles are made using soy-based wax. That means they are animal safe as they contain no beeswax. That makes them a favorite of vegans and anyone who prefers to use soy over other ingredients. I took it upon myself to make some candles and walk you through the entire process! It's a ton of fun and really simple.
Check it here.
14. How to Make Scented Candles
Make your very own candles! These DIY scented candles are cute, fun to make, and do for a great gift or decoration.
Check it here.
13. DIY Citrus Soy Candle
I just love candles! However, the ones from the store can be overpowering sometimes. Find out how easy it is to make your own citrus soy candle right at home.
Check it here.
12. DIY Wood Candle Holders
Love the rustic look of tree branch wood candle holders? With the right tools you can make them very inexpensively yourself!
Check it here.
11. Make These Soy Wax Candles with Juniper Berry Essential Oil for a Thoughtful Gift
I know Joanna is ready and willing to start adding some cozy holiday touches to her tiny bungalow, and I'm not very far behind her. I'm already dreaming of trimming the tree and unpacking my Nutcracker collection (yes, really). But until we go full Christmas up in here, we thought it'd be nice to ease our way into the season with these super simple, beautiful juniper berry candles festooned with dried juniper berries and fresh cedar fronds. It's a quick and easy way to make something festive — and it's perfect for upcycling old glass vessels!
Check it here.
10. Hidden Crystal Candle DIY
Today's post is all about how to make your own hidden crystal candle — aka a really great project if you're snowed in! Maybe you're lucky enough to live in a place where the thermometer currently reads above sixty degrees.
Check it here.
9. Eggnog Soy Wax Candle DIY with Essential Oils
To begin my soy wax candle DIY project, I started by rounding up a bunch of vintage glassware in different shapes, sizes and height. A good thrift store is my go-to for treasure hunts like this. I gathered a bunch of glass, crystal, and gold-trimmed glasses to use as my candle vessels and to go along with the cocktail theme of the candles. Then, I infused soy wax (I prefer soy because it has a cleaner burn and lasts longer) with nutmeg, cinnamon, and vanilla essential oils to create a subtle but delicious scent that smells just like eggnog!
Check it here.
8.
If you're looking for Mason jar candle ideas, keep reading! This easy DIY candle uses Ylang Ylang scent and is perfect for a gift idea. Or, you can keep them all to yourself and enjoy the exotic fragrance!
Check it here.
7.
Check out this easy DIY soy candle tutorial! Now that summer is on the way out, you might be just a little bit overwhelmed with fresh herbs from your garden. I know I always have too much mint and basil by this time every year. So, if you're wondering how to make a soy candle with herbs, keep reading.
Check it here.
6. Mason Jar Candles with Lavender
With warmer spring-like days around the corner, we are dreaming of the flowers starting to bloom in the garden. One of the first blooms we enjoy are lavender. Collecting and drying them to make mason jar candles is one of our favorite things to do!
Check it here.
5. Make your own Citrus Candles
Hi friends! Fresh lemons and limes are not only great ingredients for all those delicious Summer recipes but can also be used for fun DIY projects such as these cool citrus candles.
Check it here.
4. DIY Woodsy Style Candle in Mason Jars
These sandal wood and eucalyptus diy mason jar candles make the perfect gift for men, for father's day or for anyone that loves the out doors.
Check it here.
3. DIY Fall Decor Candles
They're pretty easy to make and all you need is some old mason jars, fall leafs decals, items to make your own candles or tea lights and twine (optional).
Check it here.
2. DIY Halloween Bat Candles
These super spooky DIY mason jar tea light bat candles are an easy and affordable piece of home decor to make for a splendid halloween. See more DIY Halloween Crafts for Adults.
Check it here.
1.
This Caramel Latte Tea Cup Candle makes a lovely gift for a coffee drinker on your holiday gift list. The best part is that you can make it easily and in a short amount of time.
Check it here.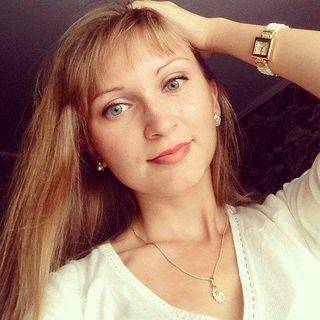 I share healthy recipes, clean eating ideas, and meal plans for weight loss, as well as give you the best tips on wellness, pregnancy, and parenting advice.