Christmas Ornaments Homemade Ideas – 15 Best DIY Crafts for Kids to Make. Get inspired with these Christmas ornaments to craft with your children.
You are getting ready for the season where everyone's gathering around the tree? Of course, it is convenient for you to buy Christmas decorations. Still, when you are thinking of decorating a festive Christmas tree, you know that decorating it. Homemade Christmas ornaments are the perfect way to ensure that your tree is full of holiday cheer and heart. It also allows you and your family members to have a memorable Christmas activity. That is why we have listed the best Christmas ornaments you can make at home. See also Wooden Christmas Decorations.
Christmas ornaments DIY ideas
Wouldn't it be fun if you create homemade Christmas ornaments for the coming holiday? Here are some of the Christmas ornaments DIY ideas I prepared that you can make at home:
Vintage Paper Ornament if you are looking for shatterproof ornaments. These are the perfect Ornaments for you. Popsicle Stick Snowflake Ornament. These ornaments are inspired by the traditional straw ornaments of the Scandinavians, and these are also child-friendly project.
3D paper ornament. Make your decorations multidimensional that come with embellishments and colored cardstocks. Snowflake Ornament. If you want to create an elegant Christmas decoration, this snowflake ornament fits you perfectly.
Colorful Rhinestone Ornament if you are looking for an ornament that can add some sparkle to your tree. You can easily attach ribbons and colorful rhinestones into your plain baubles.
Gradient Ornament. To level up your baubles, you can add some spray paint with a swirl of gradient color to it.
Twig Ornaments are inspired by nature. This twig ornament is easy for everyone to make.
Rudolph Ornaments Isn't it cute creating an ornament that Rudolph inspired. Paper Candle Ornament if you Want to skip those plastic clip-on candles. You can create these paper candles that still look stunning and elegant.
DIY Christmas ornaments kits
Holidays are the perfect time for you to be crafty. Spending your time with your friends and family creating decorations is an ideal excuse to try new things. Here are some DIY Christmas ornaments kits in your country with your loved ones.
Needle felted ornament kit from the felted sky. These are one of the gorgeous kits you can have to create soft, needle-felted ornaments that are peppermint in color. Build-your-own snowman ornament. One of the adorable kits you can find in Hallmark is a perfect kit you can create with your kids.
Snow globe felt ornament kit from Craft in the box kits. This cute snow globe-felt Ornament will never break in your tree when you hang them. Cross stitch ornament kits are sweet kits that you can find in Stitch Plus Stitch. You can do this project with your young teens who want to try out crafting.
Simple Christmas ornament DIY ideas
Mini Santa Sleigh Ornament. Santa, in his miniature walnut shell sleigh, will please those who see him on the tree. Clothespin Ornament to make a lovely Christmas decoration out of an ordinary country object, the clothespin. You can also use regular-sized clothespins.
Olaf Felt Ornament, frozen is a hit with kids. This Olaf-inspired Ornament will have them dancing around the tree and singing "Let It Go" all over again. Unicorn Ornament it is a sweet and friendly DIY unicorn ornament that will delight the kids and grandkids.
The Walnut Rudolph Ornament is a friendly-faced Rudolph ornament and is a great way to greet Santa. Santa will be able to find the cookies you left beneath the tree thanks to his gleaming red nose.
Unique Christmas ornament DIY ideas to do at home
These unique Christmas ornaments DIY that I highly recommend will surely give your trees a blast.
Paint any Christmas design or character you like on a set of white and red ceramic plates. You have a lovely wall decoration on your hands. You may even hand-paint mugs and glasses to create a one-of-a-kind collection of holiday kitchen staples.
Want to have some glitter Christmas ornaments DIY? You can create lovely two-sided ornaments with various scenes on each side, each with a lot of glitz. They're beautiful one-of-a-kind gifts.
Looking for some DIY paper Christmas ornaments? These bows will make your tree look like a present. All of these delicate bows have captured our hearts.
Ornaments feature painted state logos on each wood slice to commemorate your family's trips. These would also make an excellent gift for family and friends who travel frequently—and they don't have to be restricted to states!
Christmas isn't complete without snowmen, adorned trees, and llamas? After all, why not? The children will enjoy decorating these adorable ornaments made of various nuts.
How do you make homemade Christmas ornaments?
A Honeycomb Paper Ornament. Half a bell or oval was drawn in mixed colors onto folded paper balls and carefully cut off. Then unfold the paper ball and tape both ends together with double-stick video.
A Santa Ornament. Apply a thick line of black paint across the middle of a red ornament and allow it to dry. Cut out a small rectangle of gold glitter paper and a smaller rectangle in the middle. Then, to make it look like a Santa belt, hot glue the buckle to the center of the black line.
A Twig Ornament. Gather the youngsters and go outdoors to grab a few twigs. Then string together stunning nature-inspired decorations for your tree with twine and colored wire.
What do you fill Christmas ornaments with
There is a lot of fill you can put in your Christmas ornaments. Here are some of the fillers you can use:
Pinecones

Evergreens

Cinnamon

Air plant

Succulents

Different kinds of candies

Beach Sand

Sea Shells

Sea glass
How do you decorate plastic Christmas ornaments?
Ribbon decorated plastic Ornament

Ribbon, cutters and a plastic ornament are required materials.

Allow your youngster to snip ribbon into various diameters. Longer is preferable.

Make a curl in the ribbon.

Incorporate the ribbon into the Ornament's design.

It should be closed and sealed.
A Marble decorated ornament

Marble, color, plastic Ornament, and ribbon are all required materials.

Fill the container with your chosen paint colors.

Place a stone in the jar and seal it tightly.

Allow time for the paint to dry.

Close the bag and fill it. Hang it with a ribbon.
Conclusion
Is it exciting that the holidays are now coming? Make it more fun by creating DIY ornaments with your family and friends. Building this with them will also allow you to share unforgettable memories.
15. Kid Made Crystal Wreath Ornaments
Kid Made Crystal Wreath Ornaments are stunning, breath-taking under the lights and super easy to make! I love having a tree that is filled with lovingly, kid made ornaments. Each piece has a story and history. This year we have made Chicka Chicka Boom Boom inspired ornaments using old keyboard keys, and today we made Crystal Wreath Ornaments.
Check it here.
14. DIY Christmas Ornament Bath Bombs
Christmas is coming and every year we have a tradition of making ornaments for the tree. We've used recycled computer parts and milk plastic to make some of our ornaments in the past, but this year I needed something new for my tweens. The answer was simple, Ornament Bath Bombs! It's no secret how much we have enjoyed embracing bath bombs as a STEAM project and these version is perfect for the holidays, especially gifting to those we love.
Check it here.
13. DIY Dollar Tree Christmas Ornaments
Hello friends! I know it's only October, but when I noticed the clear bulbs at the Dollar Tree this year I knew I needed to act fast! These sell out quickly and last year I missed em. For that reason I'm bringing you these DIY Dollar Tree Christmas ornaments.
Check it here.
12. Christmas Tree Ornament Made With Craft Sticks!
Are you looking for Handmade presents for your children to gift to family and friends this holiday season?
Check it here.
11. Snowflake Ornament Made With Craft Sticks!
A Snowflake Ornament Made With Craft Sticks is so easy to put together and makes and excellent gift for family or a decoration for your home.
Check it here.
10. Yeti Foot Ornament Craft To Celebrate SMALLFOOT THE MOVIE on Blu-ray!
My kiddos loved this film when we saw it at the theatre and between the story line, the cute characters, and the awesome music, it is a movie that is great for the entire family. Now if you are just as enthusiastic as we are for SMALLFOOT THE MOVIE and would like to create this craft with your own family, you will need the following:
Check it here.
9. DIY Kid's Fingerprint Ornament
This Fingerprint Christmas Light Ornament is one of my all time favorite DIY ornaments for kids to make around the holidays. It's an easy keepsake that you'll cherish year after year!
Check it here.
8. DIY Hand Lettered Ornament – Wood Slices for the Win
Let's make a fun and custom DIY hand lettered ornament in a beautiful bouncy hand lettering style. You don't need any experience, just grab a pencil!
Check it here.
7. These Wooden Gnome Ornaments are so Easy and Cute!
If you want a super quick custom Christmas ornament, you have to make these easy wooden gnome ornaments. They're so simple, but they look so cute on a farmhouse Christmas tree!
Check it here.
6. Cruella and 101 Dalmatian Disney Christmas Ornaments
These Cruella and 101 Dalmation Disney Christmas Ornaments are going to dress up your Christmas tree this year. With a few supplies, you can make homemade Christmas ornaments that offer a Disney theme! Kids and adults will love these fun Disney ornaments.
Check it here.
5. Beaded Candy Cane Kid-Made Ornaments
Who is ready to start decorating the Christmas tree? We hope to finish decorating ours today. We've been a little busy crafting this weekend and are excited to share these Beaded Candy Cane Ornaments. Anyone else remember making these as a kid? They are simple to make and great for fine motor skills if you have a preschooler.
Check it here.
4. Reverse Canvas Ornament – Easy Diy Christmas Ornament
Reverse canvases have been all the rage this past year, so why not create a reverse canvas ornament? They're just as easy to create as reverse canvases. Plus, you won't even need a staple gun for these. Just some hot glue or E6000.
Check it here.
3. No Sew Easy Felt Christmas Ornaments
These no sew easy felt Christmas ornaments are so simple to make with a free printable pattern!
Check it here.
2. Upcycled Llama Ornament Tutorial
These upcycled llama ornaments are cute & easy to make with a free printable llama pattern!
Check it here.
1. Rustic Twine Candy Cane Ornaments
When I was a kid, we'd always decorate the Christmas tree with candy canes. Other things, too, of course, but we always put up a box of candy canes and tried really hard to wait until after Christmas to eat them.
Check it here.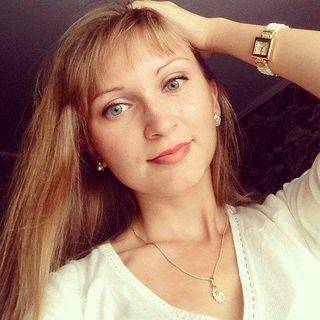 I share healthy recipes, clean eating ideas, and meal plans for weight loss, as well as give you the best tips on wellness, pregnancy, and parenting advice.