You'll find here a collection of the best easy and fun DIY Christmas Crafts for Kids and Preschoolers to make with parents – paper ornaments, printables and cute treats.
15. Cinnamon Stick Ribbon Trees: Simple Preschool Christmas Ornaments
The Christmas season is almost here! And that means it's time to start planning fun holiday activities for your kids to enjoy. One of my favorite ways to kick off the holiday season is creating a cute craft with my kids.
Check it here.
14. Popsicle Santa Hats — a Simple Christmas Craft for Kids
Christmas is the perfect excuse to spend some time crafting with your kids. I love this simple popsicle stick Santa hat craft because it's perfect for kids of any age! Not only is this simple Christmas craft for kids easy to make, but it can also be a learning experience. Keep reading to find out how you can have fun and learn with this cute kid's craft.
Check it here.
13. Homemade Crystal Ornaments: Christmas Science for Kids!
Homemade ornaments are a great Christmas arts and crafts activity. It's holiday fun, they make great gifts, and you get a cute decoration out of it. I personally love looking back at the ornaments I made as a kid and can't wait to do the same with my own kids.
Check it here.
12. Reindeer Noses Treats – 3 Ingredients!
Reindeer Noses are the perfect no-fuss, easy to make Christmas snacks! Only made with three ingredients, these are the perfect combo of sweet and salty.
Check it here.
11. Christmas Oreo Ornaments
Christmas Oreo Ornaments are very festive, made with white chocolate and decorated with mini peanut butter cups, M&M's and sprinkles. They are fun and easy to make, and kids would enjoy decorating them.
Check it here.
10. Rudolf Wood Slice Ornaments
These fun Rudolf Wood Slice Ornaments are the perfect addition to any Christmas Tree. They're the perfect craft to make with little ones.
Check it here.
9. A Handprint Reindeer Craft For Kids
Christmastime is nearly here and we're ready to celebrate with tons of handprint art and crafts for kids!
Check it here.
8. A Simple Santa Handprint Craft For Kids
Around our house, we really load up on Christmas crafts likes this simple Santa handprint craft.
Check it here.
7. Free Printable Buddy The Elf Craft For Kids
Download this free printable Buddy the elf craft template to turn your kids into their own little elf!
Check it here.
6. Easy Christmas Craft Idea for kids Santa's Binoculars
This Santa Binoculars craft is perfect for the upcoming Christmas holiday! Your little one will love using them to "spy" Santa!
Check it here.
5. How To Paint Rocks For The Holidays
Looking for a fun holiday craft to make with your kids? This is Tonya, and I'm going to show you how to paint rocks with holiday pictures and inspirational messages to hide around your neighborhood.
Check it here.
4. Salt Dough Handprint Ornament
Just in time for Christmas – this is a really easy and fun craft for the kids. Learn how to make this pretty and glittery Salt Dough Handprint Ornament to place on your Christmas Tree!
Check it here.
3. Buckets of Snow Ornaments Kid's Christmas Craft
Making these Buckets of Snow Ornaments Kid's Christmas Craft is a fun way share some craft time with your children or grandchildren. This is another dollar store craft idea that is designed to keep Christmas crafting inexpensive.
Check it here.
2. Snow Ornament
This DIY snow ornament is so simple to make that kids can put it together with just a little bit of supervision! You may also like our polymer clay snowman ornaments.
Check it here.
1. DIY Light-up Christmas Cards
DIY light-up Christmas cards are easy to make, and they double as a great STEM engineering exercise for your kids! I first learned about paper circuits a few months ago, when AgIC sent me their light-up card starter kit to play with. We put together the cute birthday card that comes in the kit and then it went back on the shelf for a few months.
Check it here.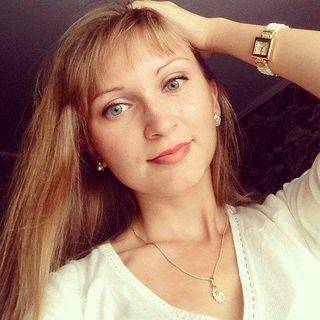 I share healthy recipes, clean eating ideas, and meal plans for weight loss, as well as give you the best tips on wellness, pregnancy, and parenting advice.