Do you enjoy working in your garden? If you do, then you may be aware that gardening takes time and resources, especially if you have a large garden. Cleaning, pest control, and the construction of their own pots and dwellings are just a few of the activities that you need to do frequently. But don't panic; you don't always need pricey gardening tools to make your life simpler. In fact, you can just make your own! With that in mind, here are 15 smart and easy gardening hacks you can easily DIY!
15. How To Prune Your Garden
When we lived in the apartment, we had a great container garden on our porch. I grew tomatoes, peppers, and eggplants really well. We went up to New York for a vacation and, since we were still very new in town and didn't trust anyone enough to come in our apartment to water the plants, I just left them to fend for themselves. They actually did really well, all things considered.
Check it here.
14. 9 Flowers You Should Plant in Your Vegetable Garden
Companion planting is one of the most beneficial ways to grow a garden. Growing certain plants together can encourage healthy growth, repel harmful insects, and attract beneficial insects. Flowers can be planted in your vegetable garden to achieve a healthier and thriving garden.
Check it here.
13. Fastest Growing Vegetables
I don't know about you but patience is not one of our virtues. That's why when we plant a garden we look for the fastest growing vegetables we can find.
Check it here.
12.
This quackgrass killer recipe is safe for your pets and effective on both your lawn and your driveway or patio area. Get rid of quackgrass easily.
Check it here.
11. How to Turn a Pallet into an Herb Garden
Creating an herb garden from leftover materials is not only genius, but it will also help you to green your lifestyle a bit by recycling. So how do you turn an old pallet into an herb garden? Here are my simple and easy instructions.
Check it here.
10.
If you like to cook with green onions chances are you might not have realized that you can regrow them. I'm sharing with you the step-by-step process of How To Grow Green Onions in a pot.
Check it here.
9.
If you're wondering about topping pepper plants, keep reading. Learn how to prune pepper plants the correct way so they flourish.
Check it here.
8. How to Grow Veggies in a Tiny Garden
When you want to grow your own food having a small space to do it can be disheartening. But don't give up the idea growing your own food is a great way to become more sustainable and it can be done even if you have a small area.
Check it here.
7. Garden For Beginners; Simple, Easy and Fool Proof
I'm not kidding when I say I have a black thumb. The truth is that I'm pretty lazy when it comes to taking care of anything other than my kids, husband or myself. I can't believe I just admitted that :). When my husband told me he wanted to create a small beginners garden for my kids, I was a little weary. He has planted gardens before and his father used to own a nursery, so I had full faith that it would be a success. I figured if I was learning this whole gardening thing I would share the journey and write all about it. Join me as I give you my simple, easy and fool proof guide to creating a beginners garden.
Check it here.
6. Frost Protection For Plants in Your Vegetable Garden
In the spring and fall, in northern climates, frost can be a concern. Providing frost protection for plants in your vegetable garden doesn't have to be complicated, though. Being prepared is what's important, since frosts can be unpredictable and can come on quickly.
Check it here.
5. DIY Seed Bomb STEM Project for Kids
Do your kids like gardening? Are you looking to include more nature and garden-themed activities in your to-do list of STEM activities for kids? Do your kids love flowers, dirt, and getting their hands dirty? If you answered yes to any of these questions, then you are going to absolutely love this DIY seed bomb STEM project.
Check it here.
4.
These DIY clay vegetable garden markers are fun to make and perfect for identifying seeds that you have planted in the garden this spring.
Check it here.
3. Veggie Patch: How To Make Liquid Compost From Weeds
Vegetables are hungry plants and need lots of nutrients to grow to their full potential. After all, we all hope our veggie patch will be hugely productive each season so we can maximise our harvests, and this means we need to provide the best environment.
Check it here.
2. Dollar Store Garden Gathering Basket
Gathering the fruits of our labor is one of a gardener's greatest pleasures. Walking amongst rows, boxes, or pots and seeing what has grown under your care is truly amazing. I know our first year of gardening was (shockingly) fruitful. Our house was a new build on a former field, and the plants went crazy. I was giddy every time I gathered from the garden. It's like going outside and discovering presents, and who doesn't love presents?? But how to get all those goodies inside… enter our Dollar Tree DIY Garden Gathering Basket!
Check it here.
1. Cost-Effective Tips to Save on Gardening
Starting a gorgeous garden can be expensive, but it doesn't have to cost you a small fortune. If you're willing to put in some extra dedication into gardening, it can turn out to be a lot more affordable than you think. There are a couple of things you can do to make your garden work for you. Here are some of the best examples of how to achieve this.
Check it here.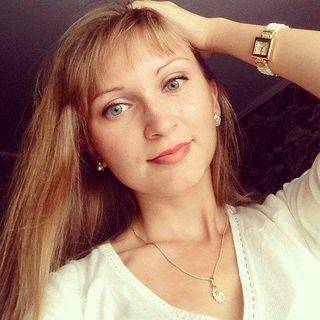 I share healthy recipes, clean eating ideas, and meal plans for weight loss, as well as give you the best tips on wellness, pregnancy, and parenting advice.