Your little fur babies deserve the best and nothing less. Aside from giving them a home and feeding them, you may show them your affection in a variety of ways. You may start by repurposing their small house, making some homemade toys, sewing some interesting outfits for them to wear, and so on. You will also be able to save money by doing so, as pet items may be pretty costly.
With that in mind, I have prepared a list of 15 cool and fun DIY pet project ideas you can do for your cats and dogs to enjoy!
15. DIY Dog Cooling Mat
Does your pet suffer in hot weather? If so, then make them one of these Cooling Mats to keep them cooled off.
Check it here.
14.
Here is a fun and easy tutorial for creating an inexpensive no-sew dog bed. It's made with fleece and does not require any sewing.
Check it here.
13.
We have a Cocker Spaniel named Cooper, whom we adopted him from the Humane Society. He's my buddy and a special member of our family. to reflect the special bond that we have, I created this cute personalized dog bandana for Cooper.
Check it here.
12.
Create a dog crate organizer to keep your dog supplies handy.
Check it here.
11. How to Build Your Own DIY Cat Tree
Tired of ugly carpeted cat condos? Build your own DIY Cat Tree with these free printable plans and detailed photo/video tutorial!
Check it here.
10. DIY Catnip Toy
All cats love to play! Learn how to make a Catnip Toy for your cat with this easy DIY Catnip Toy Tutorial and free downloadable pattern. (+ video tutorial).
Check it here.
9. Sew Your Cat (or small dog) a Patriotic Cat-Kerchief for the 4th of July!
This DIY Cat Outfit is the perfect way to dress up the cat and celebrate the holiday with the family.
Check it here.
8. DIY Cat Bed Tutorial
How to Make a Cat Bed for your sweet kitty!! Do you have a sewing machine and a few basic sewing skills? This DIY Cat Bed tutorial will show you how to take an old pillow and turn it into the comfiest and coziest bed that is perfect for your cat (or dog!)
Check it here.
7. TP Roll DIY Cat Toy
Now here is a little TP Roll Craft for Cat Lovers.. actually… this little Cat Toy Craft is also nice for hamsters and guinea pigs that like to play. It is super quick and easy to make and will provide hours of fun for your furry friend.
Check it here.
6. DIY Dog Shampoo Bar Recipe
DIY Dog Shampoo can be really easy and simple to make. In fact homemade dog shampoo is a fantastic treat for your dog, especially when you're looking for natural and safe alternatives for your pet pooch.
Check it here.
5. DIY Pet Food Storage Containers
You may have some old canisters sitting around that you hate to discard but you don't know what to do with. This DIY pet project will help you put them to use as pet food storage containers. If you don't have a canister handy, you can always head over to your local thrift store and get one for a bargain price.
Check it here.
4. How To Create A Command Center for your Dog
Some of you may know that we've had a new addition to our household. Actually you should all know since I've been showing off my Mother's Day gift every chance I get. It's a Labrador puppy and we have named him Tatou.
Check it here.
3. DIY Cat Toy
Today I'm going to show you how to make a DIY cat toy for your precious fur baby. If you're a cat lover like our family, you know how spoiled our babies can be.
Check it here.
2. Modern DIY Dog Bowl Stand
Our special little pooch deserved a special way to eat his dinner – so I built him a modern DIY dog bowl stand! My main goal for this project was to use these removable bowls to make them easy to remove.
Check it here.
1. Making Snuffle Mats For Under £10
Enrichment games are wonderful for rewarding and working our clever canine companions and cats too. We love sniffy games in our house, particularly snuffle mats! Sprinkle and bury some kibble or treats and let them sniff and snuffle away for their rewards. Great for slowing down the eating process and encourage thinking and problem solving skills.
Check it here.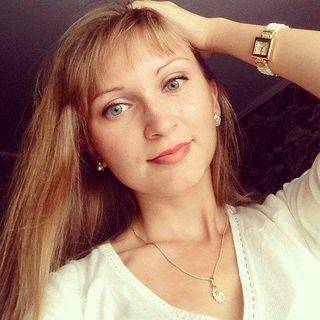 I share healthy recipes, clean eating ideas, and meal plans for weight loss, as well as give you the best tips on wellness, pregnancy, and parenting advice.