If you're intending to redesign your bedroom or living room, don't only concentrate on the curtains and carpets. You may also want to focus on your pillows! Throw or accent pillows are a simple and inexpensive way to radically change the appearance of a room. Plus, there's something about pillows that makes you feel instantly at ease when you look at them. Maybe because of its fluffiness perhaps?
With that said, you do not need to run out and purchase a bunch of pillows. Instead, try making one of these 15 easy decorative DIY pillows you can do!
15. DIY Dog Bone Pillow Pattern | Headrest Pillow Tutorial
The only downside of relaxing on the couch or in bed and reading a book is a stiff neck. No matter how you set that pillow behind your head, somehow it doesn't do much good and your neck ends up hurting anyways. See also Dog-Themed Crafts For Kids.
Check it here.
14. DIY Reading Pillow Pattern + How to Make a Book Pillow
Do you know what a reading pillow is? Book Pillow also called Pocket Pillow, is a wonderful invention that allows you to read books while snuggling a pillow! Who knew that kind of thing even existed?
Check it here.
13. DIY Tooth Fairy Pillow
A tooth fairy pillow is not only a charming idea but it certainly makes life much easier. Imagine the fiddling to get the gift from the tooth fairy under the pillow of a sleeping child, silently praying the child does not wake. Imagine destroying the child's illusions when they wake in the night to realize it was mummy or daddy and not a 'real fairy'. In the old days the gift from the tooth fairy or tooth mouse was left in the child's shoe, probably not the most hygienic spot! Welcome to the tooth fairy pillow – a delightfully whimsical receptacle for the tooth fairy's gift.
Check it here.
12. Make and Give // DIY You + Me Pennant Pillows
Felt is my new favorite sewing material. Geez this stuff is easy! I'm a total trial-and-error seamstress, so I wasn't sure how this was gonna go. But I'm now forever a fan of sewing felt and I want to make these little You + Me Pennant Pillows for everyone I know. Let's give it a go!
Check it here.
11. DIY Simple No-Zipper Throw Pillow
Every once in a while I get a harebrained scheme to recover all of the throw pillows that we own. Which, by the way, is an obscene amount of throw pillows. During the move, at one point we had all of the pillows gathered in one place and it was like a grownup version of a ball pit. You could jump onto it off of the couch and there would be no danger of you ever hitting floor beneath all those pillows. Suffice it to say we've downsized.
Check it here.
10. Playful DIY Valentine's Day Gift He'll Love
Need a Valentine's Day Gift your significant other will Flip Over? Help a lover out with this DIY pillow to let them know when you're in the mood. This is one handmade gift they'll LOVE!
Check it here.
9. Christmas Jumper Craft Idea
Turn your Christmas Jumper in a special Christmas Cushion. This has lots of benefits – it costs practically nothing to make – you reuse your existing cushions!
Check it here.
8.
Burlap stenciled pillow covers are easy to make and will look great in any room of your home. Here we are using an outdoor paint to add some embellishment so we can spruce up a porch or patio. Choose from a wide variety of stencils and colors to customize these to your home decor.
Check it here.
7. How to Make a Pillow Insert – Cheap + Luxe!
Today I'm showing you how to make a pillow insert by using an IKEA FJÄDRAR inner cushion. But wait; it's already a throw pillow insert, so what's the deal?! Well, we're going to customize the size!
Check it here.
6. Crochet Pillow Cover – Crochet for a Cure
Spring brings new life and with it fresh possibilities. I think that's what the Kayla crochet pillow cover embraces!
Check it here.
5. Skyscraper Pillows
Kids will love these skyscraper pillows. I am a big believer in letting kids have a say in how to decorate their rooms…to a point, of course. My one rule with my kids, Oliver, age 6 and Sommer, age 4, is this: no licensed characters on sheets, on the wall, on the rug. Period. I'm cool with My Little Pony t-shirts and Transformer toys, but it's a big no-no when it comes to decorating. Their minds and obsessions change so frequently and no one wants to spend money on a comforter every time a new animated movie comes out!
Check it here.
4. How to Make Burlap Map Pillows (Hessian Cushions)
I love maps and traveling. I decided to put all this together and make these unique luggage tag burlap pillows (hessian cushions) using world map fabric.
Check it here.
3. How To Make Marimekko Diy Flower Pillows
If you follow my blog you probably have noticed that I have a few crafting obsessions such as denim, maps and Marimekko. It is because of my Marimekko obsession that I designed and made these DIY flower pillows.
Check it here.
2. How To Make An Upcycled Sweater Mountain Cushion (Pillow)
As a reminder of my love of mountains I upcycled some old wool sweaters into a mountain cushion/pillow.
Check it here.
1. How To Make A Cool World Map Denim Floor Cushion
Again I get to combine my passion for upcycling old jeans with my love of maps with this unique applique denim floor cushion. YEAH!
Check it here.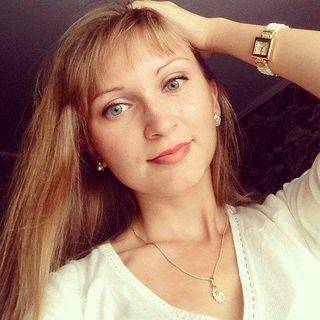 I share healthy recipes, clean eating ideas, and meal plans for weight loss, as well as give you the best tips on wellness, pregnancy, and parenting advice.