Do you have a lot of mason jars that you don't use? Or perhaps you have a great number of them in your kitchen cupboard that isn't being utilized. Instead of throwing them away, why not recycle them into something useful and beautiful? You may use them to display your trinkets or to store them in! You may also use this as a creative exercise for your children.
With that in mind, I have compiled a list of 15 creative and easy mason jar projects for you to enjoy! See also Creative Gifts In A Jar.
15. How to Make a Mason Jar Wall Organizer
Mason Jar Wall Organizer – easy step-by-step photos to help you make a beautiful mason jar holder for the bathroom or home! Let me show you how my husband made the perfect Mother's Day gift for me with this easy DIY project using hose clamps, screws and of course mason jars!
Check it here.
14. How to Grow Radish Sprouts in a Jar (In 5 Days!)
Radish sprouts are extremely nutritious. And, fortunately, they're incredibly easy to grow at home. You don't even need sun or soil. Plus, if you're short on space, you've found a perfect match. You'll see how to grow radish sprouts in a jar, which just requires a little bit of room on your kitchen counter.
Check it here.
13.
Be ready for emergencies big and small with these eight great meal in a jar recipes! All you need to do to get a great meal on the table is add water and cook! Or give them away as gifts!! Printable cut files for the label stickers and tags are available!!
Check it here.
12. How to Make Vanilla Extract
How to make homemade vanilla extract. Super easy, fun, and cost effective. Great as gifts for Christmas, housewarming parties, or your foodie friends birthdays!
Check it here.
11. Easy Mason Jar Home Decor
Isn't it funny that we've started decorating with something that used to be used to store food? Who would have thought that a simple glass storage mug could create a decorating craze! So now that I've caught this "decorating craze" I want to share with you a few ways I've created some easy mason jar decor.
Check it here.
10. S'mores Dessert
All the flavors of a s'mores combine in a mason jar. Just grab a spoon with your S'mores Dessert and enjoy the flavor combination of chocolate pudding, marshmallow and graham crackers all topped off with a marshmallow topping, hot fudge sauce and a mini chocolate candy bar.
Check it here.
9. How to Make a Wall-Mounted Mason Jar Planter
An easy step by step on how to make a wall-mounted mason jar planter.
Check it here.
8. Mason Jar Fairy House
Fairy house craft idea: Use air-dry clay and mason jars to make a light-up fairy garden mason jar.
Check it here.
7. Snowman Ice Cream in Jars
They are so easy to assemble and are the perfect little treat for a winter party or a winter birthday. (The mini size makes them just right for kids, too.)
Check it here.
6. Edible Cookie Dough
My sister gave jars of edible chocolate chip cookie dough for Christmas, and my daughter loved it, so I was motivated to make my own. After chatting with her about what worked and what didn't, we came up with this recipe.
Check it here.
5. Peach Cobbler in a Jar
This Peach Cobbler in a Jar is a fun, very easy and sweet little Southern classic! This Mason Jar dessert recipe is truly the best ever. A layer of sweet juicy peaches is topped with a homemade Paleo cobbler topping then baked to gooey bubbly golden perfection.
Check it here.
4. Patriotic Mason Jar Centerpiece
These Mason Jar Patriotic Centerpieces don't need a full-on party for you to enjoy and use them.
Check it here.
3. Mason Jar Bathroom Organizer – Frosted to Perfection
How many different ways can you use a mason jar? Tons, apparently. You know I am a lover of mason jars, and I've been finding different ways to use them. Recently my friend Kellie from Gratefully Vintage posed the challenge for us to create something with Mason Jars in our Link Party. I was in need of some better organization in our guest bath so I decided to make a mason jar bathroom organizer.
Check it here.
2. Easy DIY Sheet Music Mason Jar Vases
For this month's Thrift Store Challenge I'm excited to use some old sheet music I found at a Teen Challenge store. Sheet music crafts is popular right now so I got busy this weekend and created these beautiful Sheet Music Mason Jar Vases.
Check it here.
1. Mason Jar Flower Caddy
I've included the parts list below so you can gather your supplies and be all ready to create your own mason jar flower caddy.
Check it here.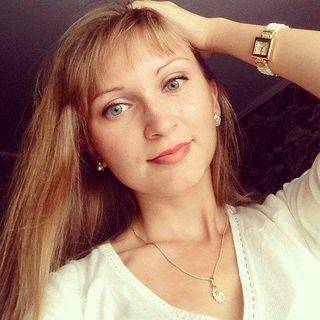 I share healthy recipes, clean eating ideas, and meal plans for weight loss, as well as give you the best tips on wellness, pregnancy, and parenting advice.