Have you ever thought about having Easter cocktails? I know, it might seem a bit odd, but hear me out.
Usually, we think of Halloween, New Year's Eve, and Christmas as party holidays, but Easter is more of a family gathering kind of day. And what's more important than good food and drinks when it comes to family get-togethers?
Easter brunches and dinners are super popular, and trust me, a good cocktail can make or break the experience. Plus, who doesn't love a tasty after-dinner drink?
I know it may seem like an unusual idea, but creating Easter drinks can add a fun twist to the celebrations. And the best part? These cocktails are delicious all year round, so you don't have to wait until Easter to try them out!
This luscious, velvety beverage is perfect for those who cherished orange push-pops during childhood.
It bears a striking resemblance to the nostalgic treat and is simple to prepare.
With just four ingredients – sugar, orange juice, half and half, and sparkling wine – you can whip it up in under 5 minutes.
Effervescent and predominantly orange-flavored, be cautious not to indulge too much. The potent and concealed alcohol content makes this a delightful temptation.
Somehow, jelly beans are linked with Easter, so it's no surprise that jelly bean shooters are among the top Easter-themed libations.
Feel free to include actual jelly beans in the shots, but they're not necessary.
The familiar sweet taste of jelly beans comes from three ingredients: blackberry brandy, pineapple juice, and blue Curacao.
The vivid hues of this shooter are enjoyable, but the flavor will truly captivate jelly bean enthusiasts.
If you haven't tried elderflower liqueur before, it's difficult to envision and articulate the flavor of this beverage.
It boasts a light, fruity, and almost floral character with an additional mysterious element.
This incredibly revitalizing concoction features blood orange juice, lending it a vivid scarlet hue and a sweet-tart flavor that's equally challenging to depict.
My recommendation? Give it a shot at least once. Among cocktails, it's one of the most distinctive and tasty creations you'll ever come across.
This pale pink, citrus-infused libation appears refined and graceful, yet it delivers a potent punch, primarily due to the two to three ounces of champagne and one and a half ounces of gin.
Additionally, it contains fresh lemon juice, simple syrup, and an elegant lemon peel garnish.
Contrary to expectations, the beverage is sweeter than anticipated, given its lemon content. However, you'll unmistakably detect (and experience) the alcohol presence.
For those uncertain about cucumber lemonade, put your doubts aside! I was once skeptical as well, but this beverage is the epitome of refreshment – minty, crisp, and pleasantly tangy.
Add a splash of vodka, and you'll enjoy the delightful flavors accompanied by a gentle buzz. It's tough to top that experience.
For those seeking a more potent yet festive option, consider these Chocolate Cream Egg shooters.
The shots are ingeniously served within the eggs themselves!
To create this treat, hollow out each egg and blend the creamy center with Baileys Irish Cream, creme de cacao, and milk.
The result is strikingly similar to savoring the original confection, but with the added kick of alcohol that you'll feel before you know it.
Easter wouldn't be complete without Chocolate Cream Eggs, much like Halloween has its candy corn and Christmas its candy canes.
This indulgent, cocoa-laden concoction combines these iconic treats with a few additional ingredients to create a velvety, multi-layered dessert beverage.
You'll adore its silky smooth texture and deep chocolate essence.
Additionally, its delightful and festive appearance adds to the allure.
Sangria is delightful in all its variations, but this nectarine wine punch, featuring a foundation of white wine, ginger ale, and peach schnapps, ranks among my top picks.
Sweeten the mix and enhance the flavor by adding sugar and freshly sliced nectarines to the pitcher, resulting in a powerfully fruity taste that's simply irresistible.
In essence, if you're a nectarine enthusiast, this beverage is sure to become a favorite.
This vivid, bittersweet libation is zesty, and the hint of saltiness greets your lips with each sip.
The tequila is quite prominent, and the grapefruit soda and lime juice contribute minimal sweetness.
Nonetheless, if you appreciate a robust beverage that might cause a slight eye-watering sensation after the initial taste, the citrus dove is your ideal choice.
To concoct this 5-minute beverage, you'll require blood orange juice, lime juice, vodka, mint leaves, chilled ginger beer, and chilled sparkling wine.
This effervescent, somewhat sharp drink features a beautiful peach hue and a hint of bitterness.
While some may need time to develop a fondness for its flavor, others will enjoy it from the very first taste.
The blackberry bubbly fusion is sweet, invigorating, and bursting with flavor, but its true appeal lies in its captivating appearance.
It's so visually stunning that it almost seems surreal. Although it takes slightly longer to prepare than other drinks on our list, its unparalleled beauty justifies the extra effort.
In fact, I adore this beverage so much that I find a way to incorporate it into every celebration.
The sunrise tequila is a versatile, iconic libation named after its striking resemblance to a sunrise.
Its base features a rich red hue, transitions to orange in the middle, and culminates in a radiant, sunlit yellow at the top.
With a preparation time of just 3 minutes, all you need is tequila, orange juice, grenadine, and an orange slice and maraschino cherry for garnishing.
Predominantly tangy, it serves as the perfect pick-me-up during a leisurely brunch.
To concoct this classic, 5-minute beverage, you'll require bourbon, maple syrup, fresh mint leaves, and crushed ice.
This drink presents a revitalizing, sweet, and smoky flavor that appeals to a wide range of tastes, while its understated golden-green color palette is subtly attractive.
Picture the crisp, invigorating mint essence of a mojito blended with lemony Limoncello liqueur and lime juice.
The tangy citrus zing harmonizes seamlessly with the rejuvenating mint base.
Exercise caution, however, as the scrumptious flavor of this beverage masks the rum content.
It's easy to unintentionally consume a significant amount of alcohol when enjoying a deceptively delightful cocktail like this one.
You could take the easy route by mixing vodka and cranberry juice to create a basic cranberry vodka, or you could follow this recipe and craft the beverage as it was intended.
This involves blending an ounce of vodka with cranberry juice, and adding a touch of lime and orange juice.
The outcome is a pleasantly tangy drink boasting a sophisticated flavor profile that simply cannot be achieved with the basic version.
Despite the additional steps, it takes a mere 3 minutes to prepare.
Consider this option if you're craving a sweet, chocolatey concoction that can be created quickly.
The Alexander's Brandy Delight requires just 3 minutes to make and uses a mere four ingredients.
The recipe calls for brandy, dark creme de cacao, half-and-half, and grated nutmeg.
This drink is sweet with a subtle hint of spice, and the alcohol is so seamlessly integrated that its presence is hardly noticeable.
Admittedly, this martini seems more suited for autumn, but there are times throughout the year when you crave something luscious and indulgent.
This beverage fits the bill perfectly.
Featuring chocolate Godiva liqueur, marshmallow-infused vodka, heavy cream, Hershey's chocolate syrup, crushed graham crackers, and a flaming marshmallow, "decadence" might be an understatement.
Nonetheless, this visually stunning and exhilarating concoction is bound to impress.
This three-ingredient, 5-minute libation is ideal for those who appreciate frosty, slushy drinks with a tropical flair.
The chilled peach sparkler fuses prosecco, frozen peaches, and mango nectar.
The resulting taste transports you to a beachside spot in Maui, but you can enjoy it whenever you please, including during an Easter brunch.
Strawberry-infused champagne is vivid red, effervescent, and perfect for those who adore ultra-sweet, sugary beverages.
It requires minimal effort to prepare and is suitable for almost any festive occasion.
There's nothing more fitting for a gathering than a sparkling party punch.
In just 5 minutes, you can create this delightful blend with chilled prosecco, peach nectar, raspberries, and blueberries.
It's refreshingly sweet-tart and looks enticing with all the berries floating in it.
Easter is commonly associated with spring and renewal, making the ideal Easter cocktails light, fruity, and invigorating.
This berry-infused rosé sangria embodies these qualities! It's an attractive red hue, delicately sweet, slightly tangy, and brimming with raspberries.
It's the quintessential sipper for spring or summer porch gatherings.
Did you like some of these Easter cocktails? Save this pin below to your Easter board on Pinterest!
21 Best Easter Cocktails To Make
Easter brunches and dinners are super popular, and trust me, a good cocktail can make or break the experience. Plus, who doesn't love a tasty after-dinner drink?
Ingredients
Orange Creamsicle Mimosa
Jelly Bean Shot
Blood Orange Elderflower Gin Fizz Cocktail
Garnish Easter Brunch with French 75
Cucumber Vodka Lemonade – Minty Flavorful Cocktail
Cadbury Creme Egg Shots
Cadbury Creme Egg Cocktail
Peach White Wine Sangria
Paloma
Blood Orange Champagne Mule
Blackberry Champagne Cocktail
Tequila Sunrise
Mint Julep
Limoncello Mojito – Old Fashioned Cocktail for Warm Spring
Vodka Cranberry Cocktail
Brandy Alexander
Toasted S'mores Martini
Sparkle Frozen Peach Bellini
Strawberry Champagne
Peach Prosecco Punch – Easy Easter Cocktail
Raspberry Rosé Sangria
Instructions
Choose any Easter Cocktails from the post that you like
Click on the link below the photo to get the full recipes and instructions.
Try the best Easter Cocktails and share your photo under my pin on Pinterest!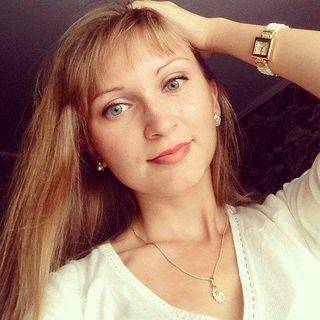 I share healthy recipes, clean eating ideas, and meal plans for weight loss, as well as give you the best tips on wellness, pregnancy, and parenting advice.