How do you prepare eggs for decorating?
Easter is only a few weeks away! If you've already prepared a range of unique Easter-themed snacks and recipes, you can now concentrate on decorating your home or backyard—or wherever you'll be celebrating—for the holiday. Having Easter-themed decorations and trinkets strewn about the house will welcome your guests with the Easter holiday atmosphere, making this day unique and memorable. And what better way to decorate every nook and cranny of your house than with a variety of colorful Easter eggs? Here's how:
For hard-cooked eggs, place the eggs in room temperature water. Then bring to a boil then turn down to a low boil for 12 minutes. Remove from stove and let cool before decorating. Finally, refrigerate within 2 hours of cooking and use within a week. Use a food-safe dye and work with chilled, hard-cooked eggs while decorating the eggs.
For hollow eggs, It's a good idea to "blow out" your eggs before decorating them if you want to put them on display. With a pin, poke a hole on each end of a raw egg, the largest hole on the large end. With the pin, break up the yolk on the inside of the egg. Blowing through the small end of the egg, blow the egg through the large whole. Wash egg and let dry before decorating.
How do you decorate real Easter eggs?
When it comes to Easter, eggs are a must-have, whether in a recipe or for décor. During your Easter celebration, you can do a variety of activities with these colorful Eggs, including an Easter egg hunt, Easter egg painting, and more! You can decorate your eggs in a variety of ways, including using store-bought decorating kits or craft tools such as crayons, glitter, stickers, paint, and ribbon. Here are more unique and creative ways on how to decorate your Easter eggs:
Easter Egg Tree – This one will show you how to use your colorful Easter eggs in a creative way other than distributing them around your house and yard. Gather some branches from your garden or from your local florist to construct an Easter Egg Tree, and hang some eggs on it! The various colors of the eggs will be a pleasing sight to behold.
Easter Egg Flower Box – Do you have a vase or a flower container that is empty? Why not turn it into an Easter egg flower box? All you need is some artificial grass and some colorful coloured eggs to complete the look!
Pressed Flower Easter Eggs – Flowers can be used to add more touches to your Easter eggs. With a flat paintbrush and glossy Mod Podge, glue a set of dried and pressed flowers, buds, and leaves to the egg's surface.

Washi Tape Easter Eggs – Do you have a stash of washi tapes laying around the house? If that's the case, go ahead and try it on your Easter eggs!
Easy Easter Egg decorating ideas
Take your Easter egg decorating to the next level with these fun and imaginative Easter egg ideas!
15. How to Naturally Dye Eggs
For your convenience, this post might contain affiliate links. If you shop using these links, I might make a small commission at no additional cost to you. The full disclosure isn't nearly as interesting as these eco-friendly tips, but you can read it here.
Check it here.
14. How To Make Fun Paint Poured Easter Eggs
Let's get crafty today with fun paint poured Easter eggs. Paint pouring is a little like finger painting for adults.
Check it here.
13. Fun & Inexpensive Decoupage Easter Eggs With Dollar Store Napkins
Let me show you how to make fun and inexpensive decoupage Easter eggs with Dollar Store napkins. Pick up some pretty napkins, grab some Mod Podge and you can make 3 colorful Easter eggs in under 15 minutes!
Check it here.
12. Easy Natural Dyed Easter Deviled Eggs
I love traditions. Traditions are what make holidays memorable and things you look forward to. For years my family has always had a pretty set Easter menu. Ham. Cranberry Fluffy Stuff and of course deviled eggs. Deviled eggs are always so funny because people always have an opinion about them.
Check it here.
11. Learn How to Make DIY Dyed Ombre Easter Eggs – These Are So Cool!
Looking for some fun egg decorating ideas? These DIY Ombre Easter eggs are a neat Easter treat, they're fun to make and I just love the color gradient!
Check it here.
10. How To Make Hand Painted Easter Eggs
This is a step-by-step tutorial for DIY hand painted Easter eggs! Easter is coming up soon and that means decorating. I visited Prague and Budapest a few years back during the Easter season and I had never seen such beautiful decorations. There were enormous painted eggs throughout the cites. And colors were bold and saturated.
Check it here.
9. DIY Washi Tape Easter Eggs
My mom loves washi tape. She has done so many cute projects with them since her love affair began. Her most recent project was washi tape Easter eggs.
Check it here.
8. How To Decorate And Draw On Clay Pots
There is no way you won't like this plant pot painting idea! Drawing and painting on clay and terracotta pots are fun DIY activities, and it is so easy that kids enjoy making them too. Since my miniature terracotta pots are egg-shaped and Easter is around the corner, I wanted to have a cute Easter Egg design on my planters.
Check it here.
7. Four No-Dye Ideas to Decorate Easter Eggs with Washi Tape
This little post has long been one of our reader fan faves! I was pretty much just looking for excuses to decorate for spring when I came up with these four no-dye ideas to decorate Easter eggs with washi tape.
Check it here.
6. Moroccan Rug Inspired Easter Eggs
I've been researching Moroccan rugs lately because I'm trying to find one the right size for our kitchen! And in that research, my head has started swimming with colors and patterns created by the native Moroccan tribes. So when I was brainstorming a new Easter egg idea and these patterns popped into my head, I thought it could be a cool mashup to create some Moroccan rug inspired Easter eggs!
Check it here.
5. The Complete Guide to Spray Painting Easter Eggs
Sharing no-dye Easter egg tutorials is one of my favorite things to do here during the spring. I love Easter egg season! And I recently realized that I've been sharing lots of tutorials that involve spray painting the eggs, but never really went into detail. It's my favorite way to color eggs if you're not dying them — quick, easy, and gives a major punch of color. But there are a few techniques that are worth sharing, so here's the official Complete Guide to Spray Painting Easter Eggs!
Check it here.
4. DIY Typography Easter Eggs – A Fun, No-Dye Easter Idea
This DIY typography Easter eggs are a fun, colorful take on Easter egg decoration! Use our downloadable file to create the fun phrases on the eggs, or create your own phrases using our simple tutorial. Happy making!
Check it here.
3. Fun New Easter Egg Idea- Easy Ombre Eggs
I always like to try fun new ways of decorating Easter eggs, and this is something me and the kids came up with! This is super fun and really easy and you can dye the eggs right in your egg carton as long as it's plastic or Styrofoam. So check it out- fun new ombre Easter eggs!
Check it here.
2. Decorating Easter Eggs With Watercolor Markers
Last year I tried several methods of dying eggs with the kids, and we loved them all! I'm going to be sharing them all with you this year. Check out this first batch!
Check it here.
1. How to Make Colored Deviled Eggs for Easter
Deviled eggs are a favorite around here, and we found a way to gussy them up a bit for Easter Sunday! Check out these colorful deviled eggs!
Check it here.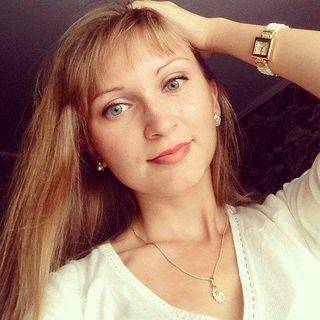 I share healthy recipes, clean eating ideas, and meal plans for weight loss, as well as give you the best tips on wellness, pregnancy, and parenting advice.