Did you somehow forget that it's Mother's Day? Do you not have anything planned to do with your kids during your special day? Then do not worry because here are 15 easy and fun last-minute mother's day crafts you and your kids will enjoy!
15. Cute Easy Cupcake Case Flower Picture for Kids to Make
This cute flower picture is perfect for kids to make using just mini cupcake liners and buttons. Ideal for making a gorgeous Mother's Day picture or card, to celebrate spring, or just to give to someone you love at any time of year, this cute craft activity is easy for kids to make with minimal supervision, although younger ones and toddlers will need more supervision and support.
Check it here.
14. Handprint Cactus DIY Mother's Day Card
Mother's Day is definitely a great reason to sit down and make some handprint art and flower crafts for kids to give Mom. There's nothing more sentimental to Moms than their child's sweet little hands. Today we're sharing how to make these adorable cactus cards for Mom.
Check it here.
13. Easy Craft for Kids: DIY Mother's Day Flowers
This easy craft for kids, DIY Mother's Day flowers, is so much fun to do. I must admit that my kids and I love to get creative and messy with our crafts. There is nothing like finger painting to get real messy. Haha!
Check it here.
12.
Easy DIY marbled nail polish mugs make the perfect homemade gift! A simple craft done in a few minutes that looks like it took hours of work!
Check it here.
11. Homemade Lavender Vanilla Soap to Show Mom You Love Her on Mother's Day
Mother's Day is dedicated to some of the hardest working and most patient people in the world. Moms are always there for you no matter what. They work hard to take care of their kids and to point you in the right direction so you can have a good start in life. Your mom will always be there when you need her for as long as she can, so why not go all out to show mom how much you really love her on Mother's Day? How about giving her a homemade gift like our Lavender Vanilla Soap!
Check it here.
10. Rose Petal Bath Bombs
For a few years now, I have been making DIY spa products to enhance the soothing and relaxing experience, including these scented bath salts, lavender bath bombs, lavender vanilla soaps, and now I am sharing with you the Rose Petal Bath Bombs recipe.
Check it here.
9. How To Make Your Own Beautiful Nail Art With Kids
This beautiful nail art is the perfect project for wood lovers. The only materials you needs are wood, nails and rubber bands and you are ready to go. It makes the perfect gift for a special occasion such us valentines day, mother day, father day or birthdays. Let's dive right in and see how this stunning DIY nail decor is created.
Check it here.
8. How To Make Toothbrush Spray Art With Kids (Age 3+)
Creating art with this cool spray technique is so much fun! Give this toothbrush spray art a try and create the most unique pictures with your kids.
Check it here.
7. DIY Matching Mother Daughter Necklaces
We love matching Mother Daughter necklaces. It's such a special gift to share with mom for Mother's Day, a birthday present, Christmas gifts, or just because.
Check it here.
6. DIY Coffee Filter Flowers
Sometimes the most simple crafts are the most beautiful. Such as these DIY coffee filter flowers that remind us of a Monet painting.
Check it here.
5. DIY Nail File Carrying Case
Emery boards are rough and you don't want them scratching anything in your purse or makeup kit. Which is why you need a DIY Nail File Carrying Case!
Check it here.
4. Mother's Day Handprint Flower Pot
Now that it's March we are so excited for Spring and all things flowers. Today we are sharing this adorable handprint flower pot craft. You can make this for Mother's Day or you can make this just as a fun spring craft. If you are looking for more Mother's Day handprint crafts, be sure to see all of the other handprint ideas we have here as well!
Check it here.
3. Mother's Day Card Craft
With spring here now we are looking forward to flowers and Mother's day. This 3D tulip Mother's Day card craft is the perfect craft and card activity for kids! Not only does this make a beautiful Mother's day gift from kids but it's also a really easy to make Mother's day card too. Moms will love receiving this handmade card. And we've made it really simple by including a free printable template you can use.
Check it here.
2. DIY Button Initial Craft – Such A Cute Mother's Day Gift!
How cute is this button initial craft? Wooden letters can be used for so many different things, and we love this colorful button art. Learn how to make this adorable button initial, a great gift idea for Mother's Day!
Check it here.
1. All About My Grandma Mother's Day Card
Y'all loved the Mother's Day card for grandma we made last year so much that I decided we needed a new one this year. This year I made the card a fun handprint and all about grandma questionnaire combination.
Check it here.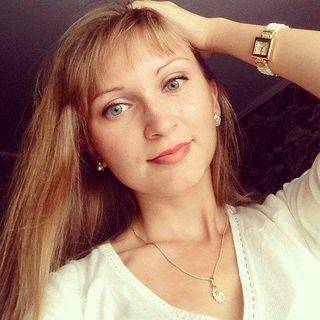 I share healthy recipes, clean eating ideas, and meal plans for weight loss, as well as give you the best tips on wellness, pregnancy, and parenting advice.