Get your kids' creative juices flowing with some painting DIYs and activities! With that said, here are fun and easy fall painting activities your kids will enjoy!
15. Mason Jar Crafts for the Fall: Pretty Pumpkin Decor
Who says mason jars are just for canning? Certainly, not any crafty person I know. In fact, I'm sure most of us "crafty types" use them more for crafting than any sort of preserves.
Check it here.
14. Shaving Cream Paint for Toddlers
Shaving cream paint is a fun way for your toddler to create beautiful marbled works of art, and get some sensory play at the same time!
Check it here.
13. How to Make Pumpkin Art with Pointillism
When I was in college and took the mandated Art History courses, I discovered and then fell in love with Pointillism.
Check it here.
12.
Are you looking for new ideas for fall crafts or DIY projects that are fun for kids? Save up your coffee pods and make these super cute and easy Upcycled K-Cup Pumpkins.
Check it here.
11. DIY Salt Dough Ornaments to Make with Kids
Are you one of those parents who find themselves busiest during the weekends or on school breaks? It's not because you have so much more to do, but because you are continually finding ways to keep the kids engaged.
Check it here.
10. Paper Bag Pumpkin
This adorable Paper Bag Pumpkin is an easy and fun craft for kids to make. It's the perfect pumpkin craft for Fall, Halloween, and Thanksgiving.
Check it here.
9. Rock Painting Ideas: Painted Pumpkin Rocks
Looking for some fun fall rock painting ideas? Turn ordinary stones into adorable little pumpkins. These watercolor-inspired painted rock pumpkins are a fun and versatile fall decor idea: use them as napkin weights for Thanksgiving, in your fall vignettes or in the garden.
Check it here.
8. Paper Fall Leaves
This kids craft project is great for fall activities, thanksgiving and much more.
Check it here.
7. Fall Pumpkin Decoration From Repurposed Ceiling Fan Blade
Usually, I don't decorate for fall. BUT this year we were changing some ceiling fans in our friend's house, and you know us…. we don't like to throw things away.
Check it here.
6. Grace before Meals Craft for Kids
When you are teaching your kids about being grateful for what they have, focusing on the grace before meal plans is a great idea! This craft includes the traditional Catholic dinner prayer, and I even include a free download for this craft at the bottom of this post.
Check it here.
5. Autumn Tree Painting Sensory Craft for Kids
Fall lends itself so well to crafting because the colours are so bright, vibrant and beautiful. Pops of red, orange, yellow and brown bring us thoughts of cozy autumn days watching leaves fall while sipping apple cider. The beauty of fall inspired this fun and easy fall tree art project for my toddler.
Check it here.
4. The Most Adorable Painted Pumpkin Ideas to Make
Autumn is such a lovely time for a wedding! The air turns crisp, the leaves start to change, and there is a change in mood as fall festivals take place. If you enjoy fall weddings, here is one of my favorite painted pumpkin ideas to use as wedding decor.
Check it here.
3. Footprint And Handprint Thanksgiving Turkey Craft
This Thanksgiving craft project will involve mixing paint with little feet and hands to make a super cute little turkey.
Check it here.
2. Seasons of a Tree Artwork
This is a craft I found on pinterest that we did five years ago during our first year of homeschooling (we actually did it TODAY, October 3rd!). It was simple and fun and my son loved it.
Check it here.
1. 13 Easy Paint Projects For Kids Stuck At Home
Now that you have your paint space set up, send the kids out on a scavenger hunt for things to paint! They can rob the recycle bin for a few of these items and search outside for even more.
Check it here.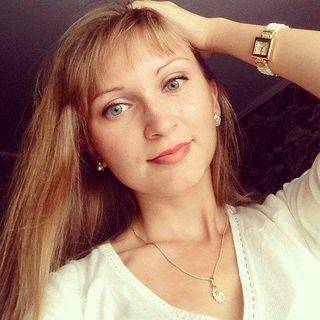 I share healthy recipes, clean eating ideas, and meal plans for weight loss, as well as give you the best tips on wellness, pregnancy, and parenting advice.