Outdoor winter activities for toddlers
Winter is on its way, and in some regions, it has already arrived! And, while it may be tempting to stay indoors, did you know that going outside may provide you and your kids with a variety of exciting activities? And if you live somewhere where there is snow, you have even more motivation to get outside! However, before allowing your children to roam freely outside, remember to keep an eye on them at all times to ensure their safety. In fact, go play with them so you can keep an eye on them while also bonding with them!
With that in mind, here are some fun outdoor winter activities for your toddlers:
Sledding – There's nothing quite like gliding through the cold breeze on a sled. You only need to find a suitable hill or be the one to pull or push your children on their sled. And, yes, you can make your own sled with ease!

Snowball fight – a popular wintertime game that requires very little – just snow!

Snow angels – Make a snow angel by lying down. You may make it more interesting by adding elements like a face and accessories!

Create a snowman – Make your own snowman complete with eyes made of rocks or buttons, a carrot for the nose, and arms made of twigs!

Build a snow fort or igloo – After you've finished building your snowman, you can continue on to building your own igloo or snow fort. To dig up a dome, all you need is a small shovel or your hands!
Best indoor winter activities
Sure, playing in the snow is great, but it's normal that some days you just want to stay in your house and make a fire in the fireplace. It is, nonetheless, important to keep your children occupied during the winter months! With that said, here are some fun indoor winter activities for your kids.
DIY Christmas decorations. Your family should be reflected in your Christmas tree. Allow your children to decorate their Christmas tree whatever they wish (with a little guidance from you of course).

Bake. Nothing beats a warm batch of baked goods when it's cold outside! This will also inspire your children to become more familiar with the kitchen!

DIY snowman decor – You may make snowmen out of popsicle sticks, cotton, socks, and other materials.

Board games – Bring out your board games and play a game that may be enjoyed by people of all ages! This is a fun opportunity for the entire family to get together.
Best Outdoor and Indoor Winter Activities for Kids
Take advantage of the chilly winter season in a variety of methods and activities! Here are some fun winter activities for kids to do outside and inside.
15.
How to make Snow Ice Cream that tastes as creamy and delicious as the original! This delightfully sweet treat takes just a couple minutes to make and is made with 4 ingredients you have in your kitchen!
Check it here.
14.
We have had so much fun celebrating the holidays so far, driving through light parks, singing Christmas carols & watching our favorite holiday movies. For us, like many of you, the holidays continue with a little extra down time before the kids return to school.
Check it here.
13. 10 Great Ways To Energize Your Homeschool In December
By the time December rolls around in our homeschool, we are all more than ready for a break. We have been going nearly non-stop like little educational Energizer Bunnies, churning along day after day with limited breaks.
Check it here.
12. How to Make Ice Globes – Christmas Lights in the Snow
We just got through a cold snap here in Ontario, but that's okay because it's perfect for our project this week! We are bringing you a great idea for a unique outdoor Christmas display.
Check it here.
11.
We have tried for years to create the gorgeous frozen bubbles you see splashed around on various media outlets during the the polar vortex deep freezes every winter. Inevitably it always failed. It took years of practice, lots of research into the science, testing and experimentation, and waiting for the perfect weather conditions until finally we achieved success!
Check it here.
10. Free Preschool Winter Worksheets
Get these free printable preschool winter worksheets to help keep your kids busy this winter while they learn! You'll get five fun sheets with a snowman theme.
Check it here.
9. Free Printable Winter Bingo
These winter bingo picture cards are a cheerful way to brighten a dreary winter day. They're also great for your child because they encourage paying attention to detail, listening carefully, and practicing visual discrimination. I hope you have as much fun playing with them as my family does!
Check it here.
8.
This is a brilliant winter science experiment and could be decorated however you wanted. My children LOVED watching the frost appear.
Check it here.
7. How to Paint With Snow
With some cardstock, brushes and of course some snow, you can create a craft day to remember with your kids. Here is how to paint with snow.
Check it here.
6.
Well with the wintery weather upon us we decided it was time to create some Snow Dough! This Snow Dough variation on our Moon Dough recipe is fantastic for some indoor winter play.
Check it here.
5. Winter Reading Books for Kids: Have A Winter Reading Challenge
I love coming up with some fun winter reading books for kids. When the twins were younger, we always had a winter reading challenge. They had so much fun with it and it became a game to them.
Check it here.
4. Super Fast Borax Crystal Snowflakes
At STEAMsational, we believe that STEM activities for kids should be both comprehensive and fun. That's why we often do seasonal versions of classic science experiments. In this experiment, kids can learn how to make super fast borax crystal snowflakes!
Check it here.
3. Polar Bear Craft For Preschool Kids
Polar bears are one of the most overlooked animals, especially when it comes to moms teaching their toddlers about the common animals of the animal kingdom. If you agree (and the fact that they're incredibly cute), here's something for you.
Check it here.
2. How To Make The Best Crystal Snowflakes
So, being a science family, we decided to do a little comparison experiment at home, to see which technique yielded the best looking crystal snowflakes.
Check it here.
1.
Each year, as the weather starts to turn chilly, I find myself scouring my imagination (and the Internet) for indoor-appropriate, child-friendly, and inexpensive craft projects. (I know, it's a tall order.) One of my favorite finds is this cookie cutter bird feeder recipe!
Check it here.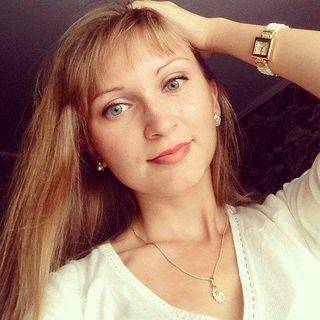 I share healthy recipes, clean eating ideas, and meal plans for weight loss, as well as give you the best tips on wellness, pregnancy, and parenting advice.