If you have children, you are well aware that Valentine's Day celebrations are not restricted to candlelight dinners and dates with just your partner. You may now share this wonderful day with your children! Sure, presents, chocolates, and flowers come to mind when you think about Valentine's Day. However, if you want to spend this day with your entire family, planning activities to do together and taking time to bond with one another is more important than any kind of chocolate.
With that in mind, I have compiled a list of 15 family Valentine's Day ideas ranging from DIY crafts and recipes!
15. Valentine's Day Fruit Kabobs for Kids
Fruit kabobs for kids with strawberry dip are the perfect healthy Valentine's Day snack for kids. Make sure to check out our full list of cooking recipes for kids, too.
Check it here.
14. Toddler-Friendly (and Mess-Free!) DIY Painted Valentine's Day Cards
Guess what? A little project of ours (because, yes, Scarlett got to help out on this one!) was featured on Style Me Pretty Living over the weekend and I am SO excited to share a peek here as well.
Check it here.
13. Easy Strawberry Cake Perfect For Kids
This simple homemade strawberry cake was an instant hit in our house. Easy enough to make with your kids, and bursting with fresh strawberries and topped with a decadent strawberry frosting, you'll be amazed at how moist and delicious this cake is.
Check it here.
12. Meringue Hearts With Whipped Cream And Raspberries
These Meringue Hearts with Whipped Cream and Raspberries, are perfect for your sweetheart on Valentine's Day. Light, airy and crisp, filled with lightly sweetened whipped cream and some fresh raspberries, they are an extra special dessert.
Check it here.
11. Rose Scented Shortbread
It's not the first marriage for either the bride or groom. In fact, both of them are in their 80s. At 82, my mom is getting re-married after being widowed for over 3 years. She's marrying an "older" gentleman of 85. But you'd never guess by looking at either of them. Mom is planning on retiring from her full-time job as a psychologist, and will finally "settle down". But, I suspect neither one will sitting back and knitting or whittling though.
Check it here.
10. The Best Sugar Cookies For Decorating
With Valentine's Day just a few weeks away, I knew I wanted to make an adorable sugar cookie that could stand up to a bit of decorating. Because here's the thing: there are truly delicious chewy and soft sugar cookies, and then there are equally delicious sugar cookies that are meant to be rolled out, cut with cookie cutters of all shapes and sizes, retain their shape in the oven (rather than melting into a big puddle of cooked dough), and frost to perfection.
Check it here.
9. I Chews You – Valentine Cookie Tutorial
This I Chews You Valentine Cookie Tutorial is courtesy of our contributor Amy of BZ Bees Sweet Treats…I recently saw this ADORABLE Gumball Valentine project shared on the Moms & Munchkins FB page and immediately wanted to make a cookie version for my next tutorial.
Check it here.
8. Valentine Penguin Cake Pops
This Valentine Penguin Cake Pops tutorial is courtesy of our contributor Deanna of Dee's-licious Desserts…
Check it here.
7. Free Printable Valentine's Day Mailbox
Just when the holiday cookies are starting to disappear, the temptation of Valentine's Day chocolate starts appearing on store shelves. With Valentine's Day approaching, we're offering a FREE printable Valentine's Day mailbox to hold all those adorable Valentine cards.
Check it here.
6. Valentine Bird Feeder Hearts DIY Craft
Valentine's Day falls in the cold snowy winter, so share some of that holiday love with the feathered friends in your yard by making this Valentine Bird Feeder Hearts DIY Craft. They are fun to make and use only a few simple supplies. They make a fun and unique Valentine's Day gift for a bird lover or anyone who appreciates a homemade, useful gift.
Check it here.
5. Make This Pretty DIY Clay Jewelry Dish
Make this pretty heart shaped DIY Clay Jewelry Dish just in time for Valentine's Day!
Check it here.
4. Valentines Day Conversation Heart Cookies
These adorable little Valentine's day cookies are made to look like conversation hearts! After all, the idea of the iconic valentine's day candy is lovely. But the candy hearts themselves, not so much! But these sugar cookies are delicious, and a fantastic way to get the perfect message across to your Valentines.
Check it here.
3. Lego Valentines | How To Build A Lego Heart With Free Printables
If your kids are anything like mine, they love Legos! I've seen several Lego Valentines on the internet, but all of them just included random Legos. Random Legos are cool, but I thought it would be really neat if they could included a Valentine-centered Lego design with the Lego Valentines as well!
Check it here.
2. Valentine Cupcakes for Kids | Free Printable Cupcake Toppers
Making super cute treats for school functions, or functions where you have to bring a store-bought treat, can be frustrating! I always want to make something custom or adorable, and I'm stuck buying the same things from Walmart that everyone else is bringing
Check it here.
1. Valentine Craft: Faux Stained Glass Candle Holder
Tissue paper "stained glass" candle holders are so super easy to make you'll want a batch for every holiday!
Check it here.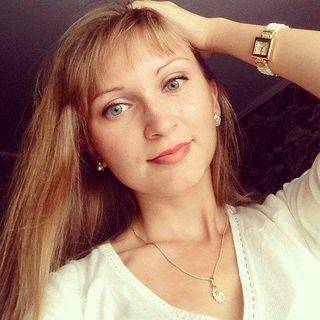 I share healthy recipes, clean eating ideas, and meal plans for weight loss, as well as give you the best tips on wellness, pregnancy, and parenting advice.