Are your children bored at home and spending all day watching TV or using their phones? If this is the case, encouraging them to do some simple DIY projects will boost their productivity significantly. And if you have a box of felt laying around the house, you won't have to search any further! Felt is a simple material for children's crafts since all you have to do is fold and cut it. It's also reasonably priced, available in a range of colors, and is simple to work with!
With that in mind, I have here 15 DIY creative felt projects for kids to do!
15. Among Us Crafts: DIY Felt Pencil Toppers
Are you or your kids a fan of Among Us? If so, you'll enjoy all types of Among Us crafts such as these fun DIY felt pencil toppers with our free printable pattern.
Check it here.
14. Tweety Felt Bird DIY Bookmarks
You won't have to worry about losing your place the next time you pick up a book to read with these cute felt bird DIY bookmarks. Grab your leftover stash and add this DIY to your list of new felt crafts to make.
Check it here.
13. Wonder Park Boomer Hat
You'll want to make and wear this Wonder Park Boomer Hat to see the new Wonder Park Movie.
Check it here.
12. How to Make a Felt Alligator
Learn how to make a simple felt alligator with a free sewing pattern. This is a great hand sewing project for kids, and they get to choose all the colors.
Check it here.
11. Diy Cute Octopus Kid's Hair Clips With Onion Impressions
I am totally spilling over these bronzy octopus kid's hair clips as you can see these are insanely cute with some impressions!! And I think every little girl should embrace them. I put together an octopus and few onion impressions to give a sheer charm.
Check it here.
10. Make: A DIY Felt Calico Corn Weaving Soft Toy
This DIY calico corn soft toy only takes a few simple supplies, comes together quickly, and is fantastic for fine motor skills and pattern-making practice! Adding closure snaps, velcro or ties is an easy way to throw in some practical life skill practice too! I love that these colorful ears of corn can be reused over and over again, and their soft pieces make them easy to fold up into a bag, purse, or car seat pocket.
Check it here.
9. Make: A DIY Gingerbread Bakery for Pretend Play
Bakeries are one of my favorite dramatic play arrangements for kids. The imaginative play processes can help encourage the development of actual kitchen skills, reduce stress, support good communication, and motivate self-initiated independent play. Cookie-decorating works out fine motor skills, and simple math can easily be incorporated.
Check it here.
8. Fish Craft for Kids You Can Make in Classroom
Get creative with these fish crafts. They're simple, fun to make, and cute projects for kids.
Check it here.
7.
Have I ever told you that I love crafting up monsters? They are just so darned cute! It's fun to make their different faces with their silly eyeballs and goofy shapes. There are so many different combinations that a child could have tons of fun making them.
Check it here.
6. Tree Ornament – Cute Felt Angel
Make this cute Christmas felt tree ornament angel with the kids. This can be a great weekend project and also perfect for Christmas decorations or gift tags.
Check it here.
5. No-Sew Felt Monster Banner
Great for both kids and adults this easy no-sew monster banner is the perfect decor for a fun Halloween decoration!
Check it here.
4. DIY Space Rocket Pencil Toppers
Here is a step by step tutorial for super cute and easy space rocket DIY pencil toppers. These are not only fantastic pencil toppers for kids to make but this rocket ship craft is a great way to get little ones interested in writing, mark making and drawing.
Check it here.
3. DIY No-Sew Felt Name Pennant
Yeah! Go team Henry! I thought it would be pretty cute to just make one of these that says YAY — maybe next time. What would you have yours say? You could make one for your team, or your state, or your kiddos' names like this one.
Check it here.
2. Felt Crafts for Kids to Sew
Felt crafts spark imaginative play and are cheap and easy to make. Kids can cut and sew these projects themselves while learning a new life skill. They are so fun that adults love making them too!
Check it here.
1. Flower Pencil Toppers Felt Craft
Kids love to make this flower pencil toppers felt craft. It is fabulous for practicing fine motor skills, and felt is so affordable!
Check it here.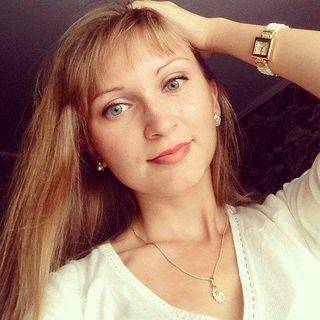 I share healthy recipes, clean eating ideas, and meal plans for weight loss, as well as give you the best tips on wellness, pregnancy, and parenting advice.