There are tons of things you can store in a mason jar or a normal jar: food, little trinkets, letters, and more! This also means that a simple mason jar can store your gifts just as a gift box would. Sounds fun, right? So, if you are one who loves to give homemade gifts while giving your all in the wrapping or packaging (because the best gifts have the best presentation), then try out these 15 creative gifts in a jar that are easy to make!
15. Vanilla Brown Sugar Body Scrub Recipe
This easy homemade Vanilla Brown Sugar Body Scrub Recipe smells like a fantastic dessert and the perfect way to pamper yourself or to give as a gift!
Check it here.
14. Hot Chocolate Snowman Gift In A Jar
You'll love making this cute Hot Chocolate Snowman Gift in a Jar. Not only is this holiday craft easy to make but fun to receive and the perfect Christmas gift in a Mason jar.
Check it here.
13. Homemade Brownie Mix in a Jar
Make your own brownie mix so you can have rich fudgy homemade brownies at a moment's notice. Store the mix in glass jars or plastic bags and keep them for yourself or give them as simple gifts.
Check it here.
12. Festive Sugar Cookie Mix in a Jar
These sweet sugar cookie mix jars are loaded with festive sprinkles that are ready to be baked into sugar cookies. They make great gifts for teachers, friends or the big man himself!
Check it here.
11. Homemade Italian Liqueurs Edible Gifts
Homemade Italian liqueurs are traditions that carry within the families for generations. Started as a way to store medicinal herbs, it became a pleasant after-dinner drink to share with friends and a unique edible gift.
Check it here.
10. Easy Homemade Hot Fudge Recipe
This delicious hot fudge recipe takes just a few ingredients and a few minutes to make! Make a batch to top your favorite ice cream or to gift to friends and family with the included free printable from our kitchen gift tags!
Check it here.
9. Mason Jar Embroidery Kit
Does someone you know want to learn how to hand embroider? Make them this Mason Jar Embroidery Kit for Christmas!
Check it here.
8. DIY Sangria Kit
DIY Gift Idea: Sangria for Friends. So easy to put together, and the drink dispenser can be used again and again! Perfect for housewarming, Christmas gift, or a Just Because!
Check it here.
7. Easy DIY Coconut Oil & Coffee Sugar Scrub Recipe
This homemade coffee sugar scrub is easy to make and smells amazing! The scrub exfoliates and nourishes with coconut oil, coffee, and brown sugar.
Check it here.
6. Dried Orange Slices (+ 10 Ways To Use Them)
Have you seen dried orange slices in the shops lately? They're gorgeous, intensely citrusy, and make a great gift. But they're expensive, right? Luckily, it's ridiculously easy to dehydrate your own orange slices.
Check it here.
5. Fun D.I.Y. Date Night Jar Ideas & How To Make Your Own
Have you ever taken longer to find a movie to watch on Netflix than the time it took to actually watch that movie? Sometimes you can waste hours just trying to figure out what to do for your date night. If you and your partner have trouble coming up with ideas or making decisions, try making your very own date jar with these fun DIY Date Night Jar Ideas!
Check it here.
4. Pretzel and Almond Bark Gift
End of the year also means end of our school year. We try to make special gifts for teachers and this year we made yummy pretzel and almond bark gift!
Check it here.
3. Brownies in a Jar: The Perfect DIY Gift for Sweet Lovers
Brownies in a jar are the perfect DIY gift for the sweet lovers on your list! Simply add water, oil, and eggs to bake a decadent chocolatey treat.
Check it here.
2. How To Make A (FREE) Happy Jar Gift Full of Positivity
Looking for a gift to cheer someone up? Learn how to make a happy jar full of positivity to put a smile on someone's face! A jar full of happiness is an uplifting gift that is completely free.
Check it here.
1. Holiday Spiced Granola
If this year has taught us anything, it's that simple things matter the most. This holiday spiced granola is an easy-to-make holiday gift that everyone loves to receive. It's a simple, but thoughtful holiday gift made even more special when packaged with a few special touches.
Check it here.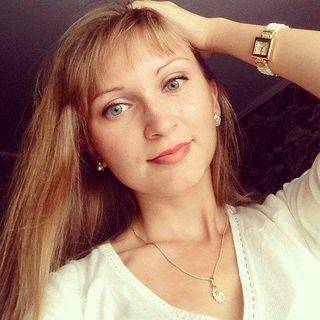 I share healthy recipes, clean eating ideas, and meal plans for weight loss, as well as give you the best tips on wellness, pregnancy, and parenting advice.