Looking for authentic Greek side dishes that are easy to make? From salad to rice to chickpea fritters, these recipes will give you a taste of the Mediterranean!
Greek food is known for being simple, yet full of color and flavor.
Using only the freshest ingredients such as eggplant, potatoes, tomatoes, cheese, lemon, and a variety of herbs and seasonings, Greek dishes are both delicious and nutritious.
Greek cuisine is proof that healthy doesn't necessarily mean boring. They can be just as fun, vibrant, and delicious as more indulgent dishes, too!
If you're looking for a healthy way to satisfy your taste buds, you have come to the right place. These tasty Greek side dishes will knock your socks off.
What goes Well with Greek Food?
There are many things that go well with Greek food. Some of the most popular include olives, feta cheese, tomatoes, and cucumbers. These items can be found in many Greek dishes, and they help to create a healthy and flavorful meal. Other common ingredients in Greek cuisine include garlic, onion, lemon, and oregano.
These flavors can be found in many of the traditional Greek dishes, and they help to create a unique and delicious flavor.
This pasta salad is so much better than the ones you make when you're short on time. Just mix grape tomatoes, cucumbers, pasta, feta cheese and olives in a Greek dressing and let it chill for at least 2 hours. Perfect for barbecues!
This fresh Greek salad contains cucumbers, red onions, and a Greek classic yogurt dressing made with lemon juice, garlic, dill, and Greek yogurt. Season with salt and pepper to taste.
This healthy salad recipe is made with broccoli, shallots, a drizzle of olive oil, and almonds, as well as sun-dried tomatoes and feta or kalamata olives. This simple salad bursting with Greek flavors is the perfect side to a light main dish such as fish or chicken.
These roasted potatoes are crispy on the outside and full of flavor on the inside. The Greek seasoning blend of dried oregano, minced onion, thyme leaves, black pepper, garlic powder, dried marjoram, and dried basil give these potatoes a unique and wonderful flavor. Serve hot with any meat dish and enjoy.
This Greek green beans recipe is healthy, flavorful, and full of fresh, vibrant colors. You'll be amazed at how good it is!
This delicious, creamy and easy Greek side dish can be made in just 20 minutes and is filled with traditional Greek flavors. Perfect for a Greek-themed dinner, it can be served with Greek lemon chicken or Peruvian chicken. Made with orzo, butter, garlic, lemon juice and zest, chicken broth and parmesan cheese.
What makes this coleslaw special is the traditional Greek yogurt seasoning. This slaw is still pretty wonderful even though there might not be anything identifiably Greek about it. The cranberries add a ruby tang that cuts through the richness, making it a great side for moussaka.
This delicious roasted vegetable dish is made with bright and tender asparagus, avocado, kosher salt, and black pepper. It's topped with fresh dill, feta cheese, and lemon zest. It's easy to make and full of flavor. Pair it with a roast or pie for a healthy, filling meal.
Spanakopita is a mixture of spinach, feta cheese, scallions, onions, and egg in one fantastic pie. It's all the savory pie you need.
Filo pastry serves as the perfect vessel for this filling. Wonderfully crisp and flaky, it adds an outstanding contrast to the soft filling.
In this mouthwatering dish, salty feta cheese is fried to crisp perfection and sprinkled with sesame seeds, and drizzled with honey. One word: wow!
I can already imagine devouring this dish in minutes! The flavor contrast between sweet and salty is pure heaven.
Roasted potatoes are flavored with lemon, fresh garlic, and parmesan cheese.
This Greek side transforms the humble potatoes into a celebration-worthy side dish!
The combination of lemon, cheese, and garlic makes the potatoes taste even more amazing than ever before.
You can even add rosemary and paprika to add an earthy flavor!
Tzatziki is a creamy, dreamy cucumber dip that's loaded with garlic flavor.
You can use tzatziki in a variety of ways, from accompanying chips and pita bread to dressing grilled meats and vegetables.
Chickpea fritters are crisp on the outside, tender on the inside, and full of flavor all throughout.
These fritters are the Greek version of falafel, and they're insanely delicious.
Unlike falafel, though, the fritters are made from actual chickpeas, making them crisper and softer.
In Greece, people refer to them as Revithokeftedes. "Revithi" translated directly means chickpea, while "Keftedes" is plural for "Keftes". Keftes can be used to describe anything from a fried meatball, to Kolokytho-keftes (Zucchini fritter), or Domato-keftes (Tomato-fritter). There are many variations of keftedes. Greeks tend to enjoy this dish and it's an easy, old-school way to create a budget-friendly meal.
Each bite of this meal will be bursting with flavor!
Skordalia is a classic Greek sauce that will give you an amazing chip-dipping experience.
Get your friends and chips, crackers, and biscuits ready. This dip is guaranteed to please everyone.
This dish is made with mashed potatoes, garlic, crushed almonds, lemon juice, and extra olive oil. It is blended until it is smooth and creamy. The garlic flavor is strong in this dish, so you may want to eat it with a spoon!
Extra virgin olive oil is the key to making a smooth, tantalizing dip that you can serve chilled or at room temperature–as a starter to a tasty Greek meal or a side next to fish or even grilled souvlaki.
Here's another delicious rice dish. Spanakorizo is a recipe made of long-grain rice, spinach, onions, garlic, and olive oil. You can tell it's going to be amazing just by looking at it!
This spinach rice is the perfect side dish for any fish, chicken, or lamb dinner. It's so good, your friends will ask for seconds! This dish is a great way to enjoy rice and spinach together!
This salad is not only commonly eaten in Greece, but all over the world as well.
No matter how much someone may dislike salads, they won't be able to resist this one because it is full of colors, textures, and flavors. My husband rarely eats any salad but even for him it's one of the favorite side dish recipes.
What gives Greek salad its deliciousness is the mix of fresh ingredients.
It contains tomatoes, bell peppers, cucumbers, red onion, feta cheese, olives, and herbs.
The uncomplicated dressing made of balsamic and rice wine vinegar goes well with them.
This meal is both bright and flavorful and deserves to be made on a regular basis.
The combination of tomatoes, herbs, dill, mint, oregano, and parsley in Domatokeftedes is seriously addicting.
This dish is a favorite of my father's and his mom used to make it all the time when he was growing up.
The perfect summer dish, these fried tomatoes are perfect with feta and pita bread, or as a side to grilled meats as the main dish.
To make these delicious fritters, get them mixed with self-rising flour and fried until they're golden brown. The tomato flavor will burst through and they'll be nice and crisp.
Here's a cooking tip for this dish: Avoid using tomatoes that are too ripe, or the fritters will be the wrong consistency. Use firmer, greenish tomatoes for best results.
This Greek lemon rice dish is incredibly delicious, one of the best Greek side dishes to try!
It's so flavorful and fragrant, and the perfect side dish to any meal. The rice is cooked in a lemon broth with garlic, onion, and herbs, and it's absolutely delicious. I can't get enough of this stuff!
This dish is far from bland and boring rice and is one of the most popular Greek side dishes!
This Greek lemon rice dish is a tantalizing mix of fragrant rice, zesty lemon, pungent onions and garlic, and savory herbs. It's a wonderfully vibrant and flavorful side that no one will be able to resist!
Kolokithokeftedes are fried courgette balls that make for a delicious Greek side dish recipe.
These little fritters are made with grated courgette, feta cheese, mint, and flour, and they are fried until golden brown. Serve them hot with a dollop of yoghurt on top.
I guarantee that you'll fall in love with this dish, even though the name might sound strange.
These savory balls are made of zucchini, feta cheese, and mint.
The combination of savory, salty, and minty flavors is so wonderful! No wonder it's one of the most popular Greek starters there is.
What is fava?
Fava is a creamy Greek dip made of fava beans. The peas are soaked overnight, then cooked until soft and combined with garlic, olive oil, and lemon juice. Fava can be enjoyed as a dip or spread, or served over grilled meats or fish.
How to make fava:
The first step to making fava is to soak the yellow split peas in water overnight. This helps to soften the peas and make them easier to cook.
The next day, drain the peas and add them to a large pot with fresh water. Bring the water to a boil, then reduce the heat and simmer for 30-40 minutes, or until the peas are very soft.
Once the peas are soft, drain them and add them to a food processor along with garlic, olive oil, lemon juice, salt, and pepper. Process until smooth. Serve immediately or store in an airtight container in the fridge for up to 5 days.
Serve it as-is or drizzled with olive oil! It's definitely a must-try if you like Greek flavors.
Bamies is an incredibly nutritious dish that combines okra, fresh or canned tomatoes braised in olive oil, and fresh herbs.
This mouth-watering meal is not only healthy, but also delicious and perfect for any occasion. Bamies is a great source of fiber, vitamins, and minerals, making it a superb choice for those looking to improve their health.
Flavored with red onions, dill, parsley, wine, and olive oil, it's a rich, savory, and delightful veggie dish.
I understand why you would hate okra because of its slimy consistency. I feel the same way. However, there is a Greek cooking method that takes care of that problem.
The key is to let okra soak in vinegar for 30 minutes before cooking.
Briam is a combination of sliced potatoes, tomatoes, red onions, and zucchini flavored with fresh garlic, parsley, and extra virgin olive oil. This Greek dish is a wonderful vegetarian option that is healthy and flavorful.
The key to making this dish successful is to use fresh ingredients and to cook the vegetables properly so that they are still slightly firm. This dish can be served as a main course or as a side dish.
The flavors in this dish are very complex, despite the simplicity of both the ingredients and cooking method.
This proves that you don't need expensive items to make an amazing meal.
Gigantes plaki are large dried white beans in a rich tomato-based sauce. This dish is hearty and filling, and makes a great winter meal. The beans are slowly cooked in the sauce, absorbing all the flavors, and the result is a delicious and satisfying dish.
This dish uses huge white beans, which is fitting because the word "gigantes" is Greek for "gigantic." And just like its size, this dish is also big on flavor!
This dish is so delicious that it is one of the most popular small plates in Greek cuisine.
23 Best Greek Side Dishes (+ Easy Meals)
Looking for authentic Greek side dish recipes that are easy to make? From salad to rice to chickpea fritters, these best Greek Side dishes will give you a taste of the Mediterranean!
Ingredients
Greek Chickpea Fritters
Skordalia Recipe
Greek Spinach Rice
Greek Tomato Fritters
Greek Kolokithokeftedes (Fried Zucchini)
Greek Fava
Bamies
Briam
Gigantes Plaki
Instructions
Choose any Greek sides from the post that you like
Click on the link below the photo to get the full recipes and instructions.
Try the best Greek side dishes and share your photo under my pin on Pinterest!
Did you like the recipes? Save this pin below to your Pinterest board with Greek recipes or side dish ideas.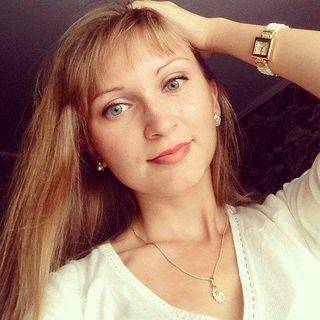 I share healthy recipes, clean eating ideas, and meal plans for weight loss, as well as give you the best tips on wellness, pregnancy, and parenting advice.