Eggs are simply one of my favorite meals of the day. It's easy to see why. It's affordable, delicious, and most importantly, a great source of vitamins, proteins, and minerals.
Cereal and fruit smoothies are delicious as well but over time eating them can be a bore.
Here are the Best Egg Recipes That We'll Need to Go Through One By One
I like to start my day by eating something really easy to make not to mention healthy. This stovetop keto frittata fits the bill. It's filled with fruits and vegetables and you will just love the way it is fluffy and flavorful in your mouth.
I really loved the Popeye show back when I was a small child. That was part of the reason why I have come to love eating Spinach as well. It's also rich in protein perfect for people wanting to lose a few pounds or is needing to tone their muscles.
And the vegetarian spinach quiche with sun-dried tomatoes is an excellent way to accentuate the deliciousness of spinach. I love having this for breakfast as well as dinners and special occasions.
This White Keto Fish Recipe Quick Parmesan Crushed Fish is one-of-a-kind low-carb dish. Cheese lovers are certainly going to love it because it contains parmesan cheese instead of crushed breadcrumbs.
It is relatively easy to make as well. It's perfect for both lunch or dinner. It is also a fantastic option for people who are in a rush to get the food ready. Can you believe that you can make it in approximately 15 minutes?
You can use any type of fish for this recipe. But as a preference, I used pollock since it pairs well with all the spices that I have around the kitchen.
This homemade puff pastry turnovers with egg mixture is perfect if you need an easy recipe for a party or gathering. You can also serve it as a simple dessert for the family. It's one of my most favorite way to eat eggs.
You can already make this using your frozen puff pastry making it relatively easy to make. The richness of the egg dish also makes you feel like all of God's angels are singing on your mouth.
I always have at least a box of them in my fridge. Even though I usually have a busy day, making these turnovers are usually done in a snap, so why not, right?
The Keto Egg roll is perfect for breakfast or dinner. It contains almost every nutrients you would need all in a single plate. At the same time, it can be a wonderful if you are running out of pairings for your rice.
It is a perfect go-to recipe for people who is always on the road. You can make the dish in 30 minutes. The best part is that you can store is in the fridge for days without having it go bad.
Here's one of the most creative ways to serve tuna and egg salad. It became my instant favorite among all the recipes I have listed out in this blog post.
It's perfect because you can make it for your breakfast, lunch, weeknight dinner, or even as a light snack for your kiddies. It's absolutely delicious. At the same time, it can be paired with your diet or gym routines since it is naturally low in carb and is keto-friendly.
If you're loving all the 15-minute recipes I included in this blog post, your jaw will certainly drop because this one is something you can make in just 10 minutes.
Everyone loves muffins. But they aren't exactly the best options when it comes to a healthy living. Good thing we've discovered a way to make deliciousness and healthiness a match.
That's where our breakfast egg cups come in. I love having these beauties for any meal of the day. But I think the best part about is that it makes an excellent addition to my kid's lunchbox. Your kids are certainly going to love these beauties as well.
Even though I insist on living a healthy lifestyle, I am still a bonafide rice lover. That's why not I will never skip an opportunity to share with you guys a wonderful fried rice recipe.
For all the rice lovers out there, here is a wonderful way to make use of our leftover rice. This recipe is not just about an ordinary fried rice. It also adds up some bacon and eggs to the mix. Delicious, right? Check out the recipe now!
Baked custard could be one of the oldest recipe in our book. But we decided to take it up a notch just because I have a husband that loves it so much (that he even considers it a childhood favorite food).
Serve this to your partner now and make him fall in love wit you all over again. It's delicious, healthy, and can be made using only 6 simple ingredients.
Don't get me wrong. We all love eggs (why else would we put together a complete list of recipes dedicated to eggs, right?). But sometimes, plain eggs can be boring, right? So, why not give your regular fried eggs a bit of a twist.
That's where this Turkish eggs come in. A bit salty? Check. Spicy? Check. Creamy? Check. It's also full of fresh herbs which is what I love about it the most.
It's a breakfast casserole! That's right, just in cake form.
it's a breakfast dream, that's for sure. It has all the breakfast goodies you can ask for – bread, bacon, eggs, milk, and cheese. It gives you a pinch of omelette, french toast, and quiche. Top that off with its golden crusty surface not to mention the cheesy custardy insides.
Whenever I am on a rush, hash brown is my go-to-breakfast. I know that a lot of my readers can relate to this, that's for sure.
But what if you need to feed a whole crowd first thing in the morning? Hash brown is still a wonderful option but only better – Hash Brown casserole. Serve it with fresh fruit salad and there you go! You now have your no-fuss hash brown breakfast.
If you're a mom like me, you probably don't have a lot of time to prepare a full-on meal for your family in the morning. But you still have that desire to give them a warm and filling breakfast that they yearn for every morning.
That's where this sausage egg and biscuit breakfast casserole recipe comes in. Just make it a night before and then you can just pop out of the oven in the morning.
I first got a taste of this Eggs Benedict Casserole recipe when I was at a picnic with friends. It was one of the best things I've tasted.
But here's my own rendition of this recipe. It's made with English muffins, bacon, asparagus, and eggs. This is perfect for parties and gatherings. It can even count as a week's worth of meal. It can sit in your fridge for days and it still tastes as good as the first time you baked it.
If you're like who is a bonafide egg omelet lover, you need to try this Baked Denver Omelet. It is mixed with a bit of bell pepper, ham, and yellow onion.
Once you discover the deliciousness of baked eggs, you will never go back to fried eggs ever again. On this rendition, I topped mine up with some avocados. You have to try it. Check out the recipe now.
Breakfast tacos are an absolute favorite among children. But I am pretty sure adults are going to love it either. These tacos are one-of-a-kind. It's made with eggs, bacon, hash brown, and a couple of greens.
Quesadillas are great but plain cheese can be a bore at times. So, why not take your meal up a notch with this recipe rendition.
Nothing can beat this breakfast quesadilla combination: ham, eggs, and cheese. You can even top it up with some chopped broccoli florets!
This meal pairs really well with berries as well as some oranges.
I love breakfast burritos especially on busy mornings. You can just grab a piece or two. And then you can be on your way. It also has a short ingredient list and that means that the meal is relatively easy and quick to make.
It has everything you could ask for— sausage, cheese, eggs, onions, and peppers. It is so delicious that you will most likely finish it even before you leave the door.
Don't ever think that you need to be a chef in order to make a couple of quiches. Not only does it require the most basic of cooking skills but it doesn't have to be as time-consuming as you first thought as well.
If you have some pre-made frozen pie crusts or some fillings already in your kitchen, you can immediately use that. Your future self will definitely thank you for learning to make this wonderful dish.
One of my favorite simple egg recipes so far.
Huevos Rancheros seems like a pretty simple Mexican breakfast dish but you'll be surprised at how flavorful this meal can be (even better than feta eggs).
It's also quite easy to make. The ingredients can easily be found in any grocery store. You can make it at anytime that you'll have this Mexican craving.
In just 25 minutes, you can have this delicious dish made from heaven.
Do you have some stale bread lying around in your kitchen? That's perfect. Put it good use when you make this Pain Perdu recipe. Stale bread does a fine job absorbing butter so it's the perfect main recipe for this one.
You may have heard of Pain Perdu through its most common term – French Toast. You will find it in almost every American household.
Enchilada is a corn tortilla filled with creamy sauce that originated in Mexico. Fillings? Don't worry about it. You can use meat or vegetables, whatever you have available.
For this rendition, you can expect a combination of cheese, veggies, and meat. Finding these ingredients in your kitchen is a piece of cake. You'll finish making this dish in no time, that's for sure.
You can top it off with some seasoned egg mixture. After that, it's ready to get refrigerated overnight.
I love burgers! There's nothing like having the cheese and patty melt in your mouth making you eager to take another bite.
With this rendition, we will be making use of a pair of seeded buns along with crispy bacon, cheese, scrambled eggs, hash brown, and beef patty. Just thinking of these easy egg recipes will make you drool already.
Here's another classic breakfast combination: ham and eggs paired with cheese.
It's so easy to make. You just need to follow good old dump-and-bake technique. So, there's not a lot of things to do.
Oatmeal doesn't have to be sweet you know? Sugar is not the only thing that can make oatmeal go round. If you don't believe me then you need to try this oatmeal rendition with savory cheddar cheese and fried egg.
The recipe is so simple. All you need to do is to drop the fried egg on top of the oatmeal. Of course, don't forget to mix in the red peppers, cheddar cheese, and onions.
Avocado is, indeed, one of my favorite fruits. So, when I learned about this recipe rendition, I couldn't pass the opportunity to add it to this list.
For this recipe, you are going to be baking eggs along with the other ingredients inside fresh avocados.
If you are looking for a delicious breakfast with a nutrient boost, this is it.
If you don't know what food to make, this breakfast egg muffins are a fantastic option(say goodbye to boiled egg for breakfast). It's so easy to make because you can make it with practically any ingredient that you have on hand.
In this recipe, we will be using bacon and veggies as the fillings for the muffins. But you can make something that is purely vegetarian if you want.
It only takes 30 minutes of your time. It is perfect for people who needs to be on the go first thing in the morning.
Have you hear of Du's Donuts in NYC? I'm sure you have. This Breakfast grilled cheese with scrambled eggs is deemed to be the best mash up this donut place has to offer. It's really popular. So, here is a wonderful rendition of the said meal. You're going to feel hungry just looking at it.
How I love smoked salmon! But who would have known that it'll taste even better with scrambled eggs.
It's very easy. You need to prep your smoked salmon and then mix your scrambled eggs in. You can even serve it with some avocado toast or even a kale salad.
Italian food does not have to be delicious. Breakfast frittata is one example of that. You can use almost anything as a filling, even leftovers.
It's good for any time of the day. I, myself, like to serve it for special occasions (because it is just that good). If you're someone like me who is fond of going to the gym, you can load your frittata with protein veggies. Use it as a post-workout meal.
Let me tell you a secret. If you want to make your frittata even more delicious, the key is to add layers of flavor. For instance, one layer for the meat, another layer for the veggies, and so on.
Avocado toast topped with soft yolks – Sounds tantalizing, doesn't it? I could eat it all-day long.
If you know how to make poached eggs then making this healthy breakfast every day will be a piece of cake.
You can add some fresh herbs and parmesan cheese on top to make your meal more flavorful.
Aren't they pretty to look at? But apart from their aesthetics, they are quite delicious as well. Making them is relatively easy. Once they are all baked, you are going to love the hearty combination of eggs, pork belly, cheese, and onion.
Breakfast sandwiches are wonderful meals to have in the morning as well. But just wait until you get a taste of these quick and easy egg recipes. Tell us in the comment section which one is your favorite way to cook eggs.
32 Best Egg Recipes You Should Know About: Easy Eggs Recipes for New Cooks
Eggs are simply one of my favorite meals of the day. It's easy to see why. It's affordable, delicious, and most importantly, a great source of vitamins, proteins, and minerals.
Cereal and fruit smoothies are delicious as well but over time eating them can be a bore.
Ingredients
The Best Stovetop Keto Frittata
Vegetarian Spinach Quiche with Sun-Dried Tomatoes
White Keto Fish Recipe Quick Parmesan Crusted Fish
Homemade Puff Pastry Turnovers with Egg Mixture
Keto Egg Roll In a Bowl
Healthy Keto Low Carb Tuna Egg Recipe
Breakfast Egg Cups
Breakfast Fried Rice
Baked Custard
Turkish Eggs
Breakfast Strata With Omelette
Hash Brown Casserole
Sausage Egg and Biscuit Breakfast Casserole
Eggs Benedict Casserole
Baked Denver Omelet
Breakfast Tacos
Ham, Egg, and Cheese Breakfast Quesadillas
Breakfast Burrito
Quiche Huevos Rancheros
Pain Perdu
Cheesy Breakfast Enchiladas
Copycat Carl's Jr. Breakfast Burger
Ham and Egg Casserole Dish
Savory Cheddar Oatmeal with a Fried Egg
Baked Avocado Egg
Breakfast Egg Muffins
Breakfast Grilled Cheese With Scrambled Eggs
Smoked Salmon Scrambled Eggs
Breakfast Frittata
Poached Egg and Avocado Toast
Baked Egg Boats
Instructions
Choose any Egg Recipes You Should Know About from the post that you like
Click on the link below the photo to get the full recipes and instructions.
Try the best Egg Recipes You Should Know About and share your photo under my pin on Pinterest!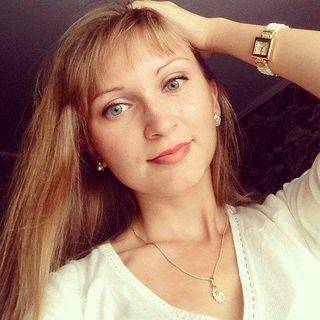 I share healthy recipes, clean eating ideas, and meal plans for weight loss, as well as give you the best tips on wellness, pregnancy, and parenting advice.