Need something to entertain your kids with? Well, you do not have to go out and buy expensive toys each time. In fact, you can make them on your own! Here are 15 handmade toys ideas your kids will love!
15. Easy Felt Turtle Baby Toy With Free Pattern
This Easy Felt Turtle Baby Toy With Free Patten is such a cute way to get your kiddo interesting in sewing. Making felt animals is a great beginner project that just might get them addicted to wanting to make more and more.
Check it here.
14. Adorable Crochet Bunny Finger Puppets
These crochet bunny finger puppets with removable accessories are quick to make, so whip up a whole family just in time for some Easter fun.
Check it here.
13. Minion Craft: Super Silly Finger Puppets
Little yellow bunny Minions are super silly and funny, just like kids! This little finger puppets DIY is the perfect Minion craft to play with. Use them for a Minion birthday party activity, as a Minion project on a rainy day, or tuck some in to their Easter baskets for an adorable gift idea.
Check it here.
12. Toy Story Inspired Rocketship Craft
Today I am bringing you a fun Toy Story inspired craft that will finally give you a reason to use all of those empty TP rolls your kids have been collecting during quarantine. Or is that just my kids?!
Check it here.
11. DIY Fine Motor Toy For for Infants
This easy DIY fine motor toy for infants is practically free to make and provides so much entertainment! It's quick and easy to make your own baby toy using materials you already have at home when you follow this tutorial.
Check it here.
10. How to Make a DIY Fidget Spinner with LEGOs
Are your kids struggling to sit still? Especially while home during e-learning? A fidget spinner might be a great solution!
Check it here.
9. Upcycled Denim Play Crown
Looking for a creative way to upcycle your old jeans? How about a Denim Play Crown!
Check it here.
8. Mini Felt Mermaid Softie + Free Pattern
Learn how to make a mini felt mermaid softie with a free sewing pattern! This is a great stuffed mermaid that can be carried in purses and pockets to play!
Check it here.
7. Dragon Toy Sewing Pattern
My kids love dragons, so this summer I created this felt dragon toy sewing pattern for them. This project is possible for a beginner with some guidance, but definitely easier for a more advanced sewer!
Check it here.
6. DIY Cardboard Space Shuttle + More Fun Space Activities for Kids
There are loads of great space activities for kids – I've even shared a couple others on this blog. This one is my especial favorite because of the hours of imaginative play it inspired.
Check it here.
5. DIY Cardboard Play Shop
Cardboard is at a premium in our house when the kids start crafting. This entire play shop was made out of a single cardboard box. All of the extra pieces you see are made using flaps that were cut off of other parts of the box.
Check it here.
4. How to Sew a Whimsical Felt Doll – Free Pattern Included
My three-year-old daughter Anna LOVES to draw. She draws herself, her friends, and her family. Sometimes she draws cats and butterflies. Mostly she draws "beautiful princesses" in pink dresses. I brought some wool felt and embroidery floss on our trip to Scotland, along with a pair of my favorite children's scissors. Anna drew a doll on a post-it note (see below), and Anna's doll was born.
Check it here.
3. Amigurumi and Waldorf Inspired Baby Doll Crochet Pattern
Crocheting is easy thanks to this step by step pattern with photos to create a complete crochet doll tutorial. You might also like this crochet overall shorts pattern (the red outfit below) to dress your doll in another outfit!
Check it here.
2. Easy and Fun Paper Cup Pom Pom Shooter
Need something quick to entertain the kids? The DIY pom pom shooter is both easy to make and fun to play.
Check it here.
1. How to Make a DIY Plastic Bag Parachute
If your kids love watching things fly through the air, they'll love learning how to make a DIY plastic bag parachute. This parachute is fun for kids of all ages!
Check it here.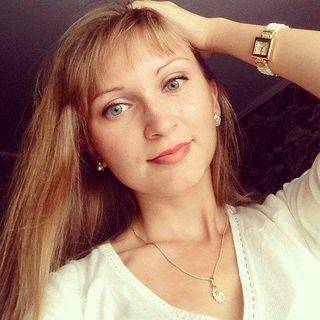 I share healthy recipes, clean eating ideas, and meal plans for weight loss, as well as give you the best tips on wellness, pregnancy, and parenting advice.