Are you craving some sweet treats but do not want to do the hassle of preparing a bunch of kitchen tools and ingredients? Then worry not because here are 15 delicious no-cook and no-bake dessert recipes you will love!
15. No Bake Strawberry Lemon Dream Bars
Making this No Bake Strawberry Lemon Dream Bars Recipe is a dream because it's simply that easy. 15 minutes is all it takes to prep these strawberry lemon bars. Layers of Golden Oreos crust, lemon cheesecake, topped with whipped topping, and a fresh berry!
Check it here.
14. No-bake Chocolate Oatmeal Cookies (gluten-free, vegan)
These no-bake chocolate oatmeal cookies are wonderfully chewy, easy to make and are vegan and gluten-free. With a nut-free option.
Check it here.
13.
Easy like 1, 2, 3! 3-Ingredient Maple Tahini Freezer Fudge that's gluten-free, vegan, paleo, and top-8 allergy-free! A creamy and delicious no-bake dessert recipe with just dark chocolate, sesame tahini, and pure maple syrup! Give it as a gift or keep it in the freezer for a sweet tooth satisfying snack!
Check it here.
12.
A 100% homemade, from-scratch, Southern Vegan Banana Pudding! This gluten-free, allergy-free, sugar-free twist on the old-fashioned classic dessert is too easy not to make! A no-bake recipe with layers of vanilla wafers, banana slices, vanilla pudding, and sweet creamy fluff!
Check it here.
11. Cookie Butter Rice Crispy Treats
Who doesn't love rice crispy treats? They are a classic dessert that are pretty much loved by everyone. If you are a rice crispy treat fan, why not up your rice crispy treat game with cookie butter? If you've never had cookie butter, it is truly a magical food. These cookie butter rice crispy treats are both fun and absolutely delicious.
Check it here.
10.
This Chocolate Eclair Cake Recipe is an easy signature no-bake dessert for family gatherings, cookouts, and parties. It is absolutely delicious.
Check it here.
9. Rocky Road Fudge
Growing up, my mom would make a ton of Christmas cookies. The list of recipients grew just as fast as the types of cookies that were included. A regular tray would always have pecan sandies, lace cookies, and Rocky Road fudge.
Check it here.
8.
These No Bake Nutella Cheesecakes are probably the prettiest cheesecakes I've ever made. I was very happy with the outcome. I'm not a huge fan of No Bake Cheesecake but this cheesecake was very delicious. You can definitely taste the Nutella and cream cheese, and it didn't taste like mousse.
Check it here.
7. No Bake Mint Aero Cheesecake
This quick and easy no-bake Mint Aero cheesecake recipe features a velvety peppermint cheesecake filling on top of a dark chocolate Digestive biscuit crust.
Check it here.
6. No Bake Peanut Butter Chocolate Chip Energy Bites
Are you ready for the simplest breakfast/dessert recipe in the world? As a lover of all things peanut butter, I'm pleased to present you with these peanut butter energy bites that are crazy simple and seriously delicious.
Check it here.
5. Lucky Charms Cheesecake
This Lucky charms cheesecake is so good, and it's so easy to make. It's no bake, and you keep it in the freezer, so you can make it ahead and have it on hand when you need it. It's so colorful, and you can decorate this in a few minutes, and it will put a smile on everyone's face when you serve this.
Check it here.
4. Easy Vegan Millionaire's Shortbread
Fun fact – I actually made these vegan millionaire's shortbread bars for my sister, who is currently 39 weeks pregnant and asked for something with dates in because apparently there might be a chance they can help to bring on labour (and at this point, she's willing to give anything a try!)
Check it here.
3. Passion Fruit Mousse (Mousse de Maracuja)
Passion Fruit Mousse or Mousse de Maracuja is an absolute staple at most Brazilian social gatherings. Here's the best part, since it's made in the blender, clean up is super easy. Passion Fruit Mousse is such a light, airy dessert.
Check it here.
2. Fresh Fruit Cocktail Salad
This fresh fruit cocktail salad recipe is so simple to make and is a tasty and healthy dessert, salad or even appetizer. It is super for serving up after a dinner party as it is light, provides some sweetness and is super healthy.
Check it here.
1. Marshmallow Fluff Rice Krispie Treats
Did you know you can make Rice Krispie Treats WITHOUT melting marshmallows? Let us show you how to make marshmallow fluff Rice Krispie Treats.
Check it here.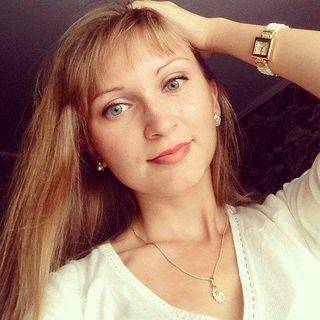 I share healthy recipes, clean eating ideas, and meal plans for weight loss, as well as give you the best tips on wellness, pregnancy, and parenting advice.