Unlike popular belief, you do not need to spend tons of money to have great skincare and beauty products. In reality, many skincare products available in department shops and pharmacies include harsh chemicals and other potentially dangerous ingredients. Even "natural" skincare products might include chemicals or compounds that you don't want on your skin. And, you might wonder, what's the best approach to avoid it. My answer to that? You make your own! Through this, you will be able to control and monitor which ingredients go in your products. And yes, beginners can do it!
With that said, I've made a list of 15 natural homemade beauty products you can easily make!
15. Cranberry Lip Balm Tutorial
Cranberry lip gloss is fun to make for Christmas, and is a fast and easy craft to make with kids. This homemade lip balm looks like it has a rich, lustrous red color, but it truly is a lip balm, not a lipstick. The color looks amazing in the tube, but it only makes the barest hint of color on your lips.
Check it here.
14. Best Nail Strengthener – DIY Nourishing Nail Oil
This nourishing nail oil is the best nail strengthener I have used and it is a simple recipe you can make in just a couple minutes. The DIY nail strengthener features moisturizing and strengthening Argan oil, vitamin E and essential oils for nails. Regular use of the nail hardener in your nail care routine can make weak nails grow long and healthy.
Check it here.
13. Rose Water Face Spray DIY
Rose water has been around since the days of Cleopatra. Yes, women FOR-EVER have been searching for beauty in the fountain of youth. If you are looking for an all-natural rose water face spray and toner to soothe your skin, this DIY is for you. It's also a perfect gift for Mother's Day, a teacher gift, or for a special friend. It's quick and easy, and perfect to keep in the fridge for a hot summer pick-me-up. Learn how to make it…
Check it here.
12. How to Make All-Natural Red Hair Dye – The DIY and Pictures!
I stumbled across an article about how to make all-natural hair dye in several different colors. I was intrigued and decided to conduct my own research. The tutorials are all pretty much the same, especially for red hair. You can use beet juice or henna. This redhead was all in! Read about my experience, see the before and after pictures and find out if I'll ever do it again!
Check it here.
11. How to Make Grapefruit Bath Salts for a Home Spa or DIY Favors
I don't make new year's resolutions but I did make a decision to have more "Me time" and to make it a priority to have self-care moments.
Check it here.
10. DIY Recipe: How to Make Rose Gold with Rose Petal Bath Bombs
It wasn't until this year that I discovered bath bombs and I am obsessed! These little magical orbs of soothing goodness are my new favorite treat. As a Mom, entrepreneur (work from home), housewife and chronic illness collector.
Check it here.
9. Uplifting Lemon Body Scrub
This is the most uplifting body scrub out there!! You will fall in love with the fresh scent of lemon body scrub. It makes an awesome gift to yourself or to others.
Check it here.
8. Egg White Avocado Smoothie Face Mask
All you need for this healthy DIY skin care face mask is 2 tbsp avocado, 1 egg white, 2 tbsp almond flour, and a blender. The almond flour can be replaced with coconut flour or oat flour if you prefer or are allergic to almonds. The egg whites can be replaced with 2 tbsp coconut oil if you are allergic to eggs.
Check it here.
7. Easy DIY Coconut Salt Scrub Craft
You could spend a small fortune on a coconut salt scrub, but it is surprisingly easy and inexpensive to make your own at home.
Check it here.
6. DIY Cuticle Cream
Learn how to make DIY Cuticle Cream to keep your nails and hands healthy! Homemade cuticle cream is super quick and easy to make!
Check it here.
5. The Best DIY Face Moisturizer For Sensitive Skin
Learn how to make the best DIY face moisturizer for sensitive skin (or dry skin) with only natural, healing, organic ingredients. It will give your skin a soft, moisturized feeling without clogging your pores. This homemade face moisturizer can be used as a nightly repair cream or a daily moisturizer for the driest skins.
Check it here.
4. DIY Orange Creamsicle Loofah Soap Recipe
Naturally exfoliate your skin with this easy to make DIY orange creamsicle loofah soap recipe. This uses melt and pour soap, so it's an easy craft to make in an afternoon.
Check it here.
3. Homemade Lemon Soap Recipe
This is a super easy recipe to make your own homemade Lemon soap bar.
Check it here.
2. Diy 'Pucker Up' Lip Balm With Printable Label
Today I thought I'd show you how to make one of my most favourite things in the world… yep, that's right, lip balm! Anyone who knows me will tell you I'm a bit of a lip balm addict. I always have one to hand either in my bag or stuffed in my pocket. You can never have too many, am I right?
Check it here.
1. How To Make Your Own Dry Shampoo
Making your own dry shampoo is simple and inexpensive. Save yourself big dollars over salon and drug store brands, and know exactly what is in your dry shampoo by learning how to make your own sweet smelling dry shampoo with this simple three ingredient formula.
Check it here.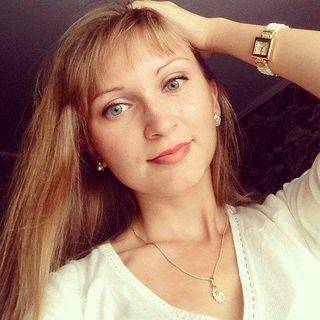 I share healthy recipes, clean eating ideas, and meal plans for weight loss, as well as give you the best tips on wellness, pregnancy, and parenting advice.