Are your kids frequently getting bored at home? Do you already have tons of unused toys at home but they still want more? If that is the case, then it is best to make a handmade toy instead of going out to buy some expensive ones. This will also help you recycle some unused things inside your home. With that said, here are 15 fun and easy DIY homemade toys for kids to enjoy!
15. Homemade Kaleidoscope : How to make a Kaleidoscope
Having the kids make their own Homemade Kaleidoscope is so much fun! It's a throwback toy to my own childhood years and a great STEM activity, too! This is an easy tutorial on how to make a Kaleidoscope.
Check it here.
14. How to Sew Tiny Cloth Pocket Dolls
Do you children love tiny toys? Each of mine have always gravitated to small toys to keep in a pocket. My girls especially love tiny cloth pocket dolls.
Check it here.
13. How to Sew a Swaddle Baby Doll
If you've ever been afraid of making a waldorf doll, but still wanted to try, then a Swaddle Baby Doll is a great way to dip your toe into the process. It's very forgiving, and there's no arms or legs to worry about!
Check it here.
12. Simple Lovey for Baby
Before I had a blog for my creative outlet, I had a craft booth where I made all kinds of whimsical baby and kid things. The MOST popular item was this Lovey for Babies.
Check it here.
11.
Free Stuffed Alligator Sewing Pattern
Learn how to make an adorable stuffed alligator with a free sewing pattern. It's a cute little toy stuffie for kids, and it makes a great handmade gift!
Check it here.
10.
Mini Felt Mermaid Softie + Free Pattern
Learn how to make a mini felt mermaid softie with a free sewing pattern! This is a great stuffed mermaid that can be carried in purses and pockets to play!
Check it here.
9. Felt My Little Pony Sewing Pattern
Who loved My Little Pony as a kid? I know I sure did! Create your own magical ponies with this easy felt My Little Pony sewing pattern.
Check it here.
8. Hexaflexagon: How To Make An Infinity Loop
A hexaflexagon is one of the coolest things my kids have ever learned how to make! These amazing geometric origami shapes fold in the same direction infinitely to make a repeating pattern that can be used for all sorts of fun things!
Check it here.
7. DIY Felt Dolphin With Free Template
Being able to create a felt animal is a great starter sewing project to do yourself or to have the kids join in and do. It's a simple process with minimal supplies and minimal directions to follow as well. This is why this DIY Felt Dolphin with free template is one simple felt project that you should do. It's fast, done in less than an hour, and gives you or your kids an adorable little animal that they can call their very own as well.
Check it here.
6. How To Make A Felt Whale with Free Pattern
If you're ready to learn how to make a felt whale with free pattern, you're in luck! This simple sewing project is great for beginners and is quite simple to do. The best part about this whale sewing project is that it makes a super cute DIY gift idea as well.
Check it here.
5. DIY No-Sew Felt Play Car Mat You Can Customize!
Car play mats can be expensive, and they are usually small and generic. Make your own DIY no-sew car play mat out of felt with these cute ideas.
Check it here.
4. DIY Travel Playset – Toys On The Go Activities For Kids
Summer is the time for travel so here is a fun, DIY travel playset for kids. This makes a great surprise DIY gift for children or a it can be a super fun project to do together with kids. Another great thing about this homemade travel play set is that you can customize it to fit the interests of the child.
Check it here.
3. DIY Felt Gingerbread House Decorating Toy Tutorial
Do you love DIY Christmas gifts? I do. There's something magical about a gift not just given with thoughtfulness, but MADE with you in mind. DIY gifts are the theme of the day in the 12 Days of Christmas Blog Hop, and I've created a DIY felt gingerbread house decorating toy you can make for any kids in your life. It's a three dimensional gingerbread house made of felt and cardboard, that children can decorate over and over again. And you can even keep all the felt candies and gingerbread house decorations stored inside the felt gingerbread house between play sessions!
Check it here.
2. DIY Ribbon Wand Tutorial
Ribbon wands are a delightful toy for all ages. They encourage activity and imagination–something I'm always happy to see as a parent of two young girls.
Check it here.
1. Make a Kids Matching Game
I love finding new games to play with kids. This kids matching game is perfect because you can make it using your own pictures! The full how to is below!
Check it here.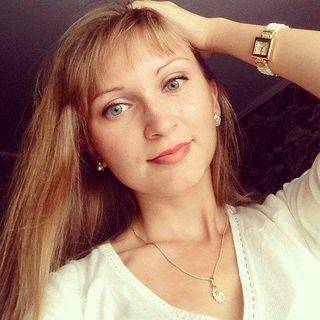 I share healthy recipes, clean eating ideas, and meal plans for weight loss, as well as give you the best tips on wellness, pregnancy, and parenting advice.