Keto Instant Pot Orange Chicken – This tangy sweet and flavorful low carb orange keto chicken made in instant pot consists of tender and juicy chickens with that delicious sauce that your whole family will love! And you will love that it takes only 30 min including prep time and cooking!
Is Orange Chicken Keto-Friendly?
Traditionally, orange chicken is made with high sodium soy sauce, contains a lot of sugars and cornstarch plus other agents are used for thickening the sauce. And that adds up around 35-40 grams of carbs in each serving.
And if you eat that, you are out of Keto diet!
Now let's come to the main point, can we make it Keto? Definitely, if we substitute a few ingredients like –
Soy Sauce – We can use coconut aminos or liquid aminos or gluten-free soy or tamari sauce
To Thicken the Sauce – Use xanthan gum or guar gum instead of cornstarch or arrowroot powder.
Sugar – For the sugar, we can use coconut sugar or any dark brown sugar substitute available on the market like sukrin gold or lakanto sugar substitute.
This post contains affiliate links. If you choose to buy something using my link, I earn a commission at no extra cost to you. For more information, see my disclaimer here.
What Else Can you Do to Get Into Ketosis Faster?
You could try some of the dietary supplements. Trim Life Keto was formulated by Keto experts to include BHB salts, which helps your body reach the state of fat-burning ketosis faster and stay in it for longer, helping release stored fat in the form of usable energy.
LOOKING FOR A HARDCOVER KETO COOKBOOK?
Is Orange Chicken a Chinese Dish?
Well, let me explain that! Basically orange chicken is very popular in the United States mostly found at North American Chinese restaurants that are made with fried chicken pieces coated in a sweet tangy orange sauce.
Now let me tell you the truth that this North American dish of orange chicken is rarely found in Chinese restaurants in China. So from this, we can tell that this recipe is basically an American made Chinese dish.
Why Orange Chicken is Good on Keto Diet?
A complete one-pot meal that can be made in less than 30 minutes (5-8 minutes of actual cooking time on instant pot). For the keto fried version, you can check out the recipe here.
You can meal prep this recipe ahead of time, just make them in batches and enjoy this anytime with a side of salad or cauliflower rice.
Freezer friendly, after you have cooked, store them in an airtight container and freeze for up to a month.
Most importantly it is Gluten-free, whole30, low carb and keto-friendly with only 6g net carbs per serving.

How to serve this orange chicken?
I serve it with cauliflower rice or any low carb stir-fried veggies. You can also enjoy it with salad or roasted vegetables.
How to Make Low Carb Keto Orange Chicken in Instant Pot?
Keto Instant Pot Orange Chicken
Prep Time 20 minutes

Cook Time 10 minutes

Total Time 30 minutes
Ingredients
• 2 pounds chicken breast, cut into bite-sized pieces
• 3 tbsp fresh ginger, minced
• 4 cloves garlic, minced
• 1/3 cup rice vinegar
• 1 tsp olive oil, divided
• 2 tsp sesame oil
• 1/3 cup coconut aminos or liquid aminos
• 4 tbsp orange zest
• 1/2 cup orange juice
• 2 tbsp xanthan gum
• 1 tbsp water
• Salt to taste
Instructions
1.In a bowl, add orange juice, zest, coconut aminos, vinegar, sesame oil, garlic, ginger, and salt. Mix well.
2.Set the Instant Pot to Saute mode and let it heat up for a minute or two.
3.Add olive oil and once hot add ginger and garlic and saute for 1 minute, then add the chicken pieces and cook for 2-3 minutes, stirring occasionally. Turn Instant Pot to off.
4.Add the sauce and scrape off any excess bits of the mixture from the bottom of the pot with a wooden spoon.
5.Secure the lid and cook on High Pressure for about 5 minutes.
6.When it has finished cooking, do a quick pressure release.
7.Open the lid and press the Saute mode. Make a slurry with xanthan gum and water and add it to the pot. Let it come to a boil, and stir for about 5 minutes or until the sauce begins to thicken and reaches your desired consistency.
8.Done! Top with sesame seeds or sliced green onion and serve with cauliflower rice.

Author: Soumyadip of AllChickenRecipes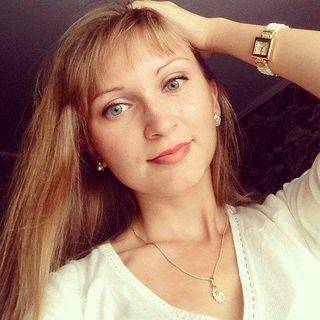 I share healthy recipes, clean eating ideas, and meal plans for weight loss, as well as give you the best tips on wellness, pregnancy, and parenting advice.