Make your children's birthdays more wonderful from the time they wake up! Surprising them with a delicious and creative breakfast dish that will instantly put a grin on their faces is a great way to start their special day. It might be something as simple as a tasty milkshake or as vibrant as a colorful array of fruits and other desserts. The more fun and creative the presentation is, the bigger the smile your kids will have!
With that in mind, I have here a list of 15 fun and creative birthday breakfast ideas for kids to enjoy!
It's hard to resist a funfetti cake, but did you know that you can also enjoy the flavor in waffles? These festive waffles are perfect for celebrating any special occasion. They're easy to make and always a hit with kids and adults alike.
Making pancakes from scratch is always a fun activity to do with your family members, and these Funfetti pancakes take it up a notch. Thick and fluffy, they're perfect for a special breakfast or brunch. But be warned – they're so good, you may not want to share!
Start by making the batter. Combine flour, sugar, baking powder, and salt in a large bowl. In another bowl, whisk together eggs, milk, and melted butter. Add the wet ingredients to the dry ingredients and mix until well combined.
To make the pancakes, heat a tablespoon of butter or oil in a skillet over medium heat. Scoop 1/4 cup of batter into the skillet and cook for 2-3 minutes per side, until golden brown. Repeat with the remaining batter.
Once the pancakes are done, drizzle them with vanilla frosting and sprinkle with colorful rainbow sprinkles.

This easy French Toast Bake is a fun way to feed a crowd! Plus, it's perfect for a weekend breakfast or brunch.
The best part is that there's hardly any cleanup!
This is one of my favorite and fun birthday breakfast ideas, give these chocolate peanut butter banana bites a try! You only need a few simple ingredients, and they're perfect for satisfying any sweet tooth. Plus, they're portable so you can take them on the go. They are so easy and fast to make that you can enjoy your cup of coffee without stressing about your kids' birthday breakfast.
Here's how to make them:
1. Start by slicing a banana into bite-sized pieces.
2. Next, spread some peanut butter on each slice.
3. Finally, drizzle with melted chocolate and enjoy!
15. Easy Canned Biscuit Donuts
My kids LOVE donuts but with that being said, I don't always feel like making them from scratch or driving to go get some. These canned biscuit donuts are so easy to make. They are definitely a special treat around our house.
Check it here.
14. Birthday Cake Batter And Ice Cream Crepes: Birthday Breakfast!
When it comes to birthday breakfasts, there are few things as fun as crepes! And when you add in some delicious birthday cake batter and ice cream, you have a breakfast that will make any child's birthday special.
To make the crepes, start by mixing together 1/2 cup of flour, 1/4 teaspoon of salt, and 1/3 cup of milk. In a separate bowl, mix together 1/4 cup of sugar, 1 teaspoon of vanilla extract, and 1 tablespoon of melted butter. Add this mixture to the dry ingredients and stir until everything is well combined.
Heat a lightly oiled griddle or frying pan over medium heat. Pour or scoop about 1/4 cup of batter onto the griddle, then quickly swirl it around so that it covers the entire surface.
Check it here.
13. Blueberry Puff Pastry Rolls Recipe
Are you looking for an easy breakfast recipe that is both delicious and impressive?
Look no further than these Blueberry Puff Pastry Rolls! These rolls are a flaky, buttery pastry that is filled with sweet blueberries.
They are perfect for a special birthday breakfast or any other special occasion. Best of all, they are quick and easy to make – you will have them on the table in no time!
Check it here.
12. Little Breakfast Piggies Recipe
This delicious breakfast is easy to make and perfect for a weekend morning.
To make mini pancake muffins pigs in blankets, start by mixing together your pancake batter according to package directions. Then spray a mini muffin tin with cooking spray and fill each cup about 3/4 full with batter. Bake the pancakes at the recommended temperature until they are golden brown and cooked through, about 10-12 minutes.
Remove the mini pancakes from the oven and let them cool slightly. Then cut each one into 4 equal pieces, using a sharp knife. Take one piece of pancake and roll it up into a little sausage shape, resembling a pig in a blanket.
Check it here.
11. Pancake Board (Breakfast Charcuterie Platter)
This fun and unique breakfast platter is perfect for a special breakfast or brunch on your kid's happy birthday! It features a variety of pancakes and fresh fruit including blueberry, banana, and chocolate chips. A healthy breakfast idea for a sweet tooth.
Check it here.
10. Pancake Skewers
What's better than pancakes for breakfast? Pancakes on skewers, of course! These fun and festive skewers are perfect for a birthday celebration or any special occasion. They're easy to make and everyone will love them.
To make the skewers, start by cooking the pancakes according to the recipe instructions. Then, cut each pancake into four equal pieces. thread a piece of pancake onto a skewer, then repeat until the skewer is full.
For a fun and colorful presentation, try using different types of pancakes, such as blueberry, chocolate chip, and traditional pancakes. You can also top the skewers with a variety of toppings, such as maple syrup, berries, or whipped cream.
So next time you're planning a delicious birthday breakfast, be sure to include these delicious and festive silver dollar pancake skewers!
Check it here.
9. Baked Apple Cinnamon Donuts
The perfect way to make baked apple cinnamon donuts is to do them at home.
This will ensure that they are fresh, and your house will smell amazing as they bake! These donuts can be enjoyed as a treat for special occasions.
Check it here.
8. Rainbow Waffles
This birthday morning, surprise your loved one with one of my delicious and easy birthday breakfast ideas!
Big FLUFFY Belgian Rainbow Waffles are easy to make and will make any celebration even more special.
The batter is easy to whip up and the waffles come out perfectly fluffy every time.
Top them with your favorite toppings – fresh fruit, whipped cream, chocolate chips, or syrup – and enjoy a delicious breakfast that will put a smile on your loved one's face.
Check it here.
7. Funfetti Donuts
There's nothing quite like the smell of fresh-baked cake donuts, and it's one the easiest ideas for a breakfast birthday party.
And there's no need to fry them in oil-these donuts can be baked in the oven.
The best part is you can fill them with sprinkles (or any other type of filling) and top them with a simple vanilla or chocolate glaze.
So go ahead and indulge-these cake donuts are definitely worth it!
Check it here.
6. Funfetti Cinnamon Rolls
There's nothing like the smell of fresh-baked yeast rolls wafting through your house on a cool morning.
These cinnamon-scented beauties are simple to make and filled with a sweet, gooey filling.
Plus, they're studded with colorful sprinkles, making them one of the best birthday breakfast ideas.
Best of all, they're topped with an easy cream cheese frosting that takes them over the top.
Check it here.
5. Homemade Gluten Free Pancake Recipe with Walnuts (Heart Shaped!)
Breakfast is the most important meal of the day, and this is one of the most delicious recipes in my gluten-free pancake collection. It is a great way to start your day off right! The pancakes are made with walnuts, which add a delicious crunch and flavor. They are also dairy free and can be made vegan by using a vegan egg replacer. Even if you are not a morning person, this festive birthday breakfast will make you and all of your family smile!
Check it here.
3. Birthday Cake Scones
Without steering too far away from a scone texture, these birthday cake scones have some cake-like elements. Including, but not limited to, tender and buttery bites, lots of vanilla flavor in the dough, and icing plus bright sprinkles.
Check it here.
2. Lazy Slow-Cooker Challah French Toast
Slow cooker challah French toast is a one pot wonder! All the flavor of traditional French toast without having to stand over the stove. A great brunch dish to make for guests.
Check it here.
1. Lazy Chocolate Chip Cookie Dough Oatmeal
Have breakfast waiting for you when you wake up with Lazy Overnight Chocolate Chip Cookie Dough Oatmeal.
Check it here.
19 Fun Kid's Birthday Breakfast Ideas
Make your child's birthday a little bit more special by greeting them with a delicious and appetizing breakfast the moment they open their eyes! It can be as simple as a delicious milkshake or a colorful platter of fruits and other goodies.
Ingredients
Stuffed Croissants Breakfast Boats
Wise Owl Fruity Toast
Birthday Cake Batter and Ice Cream Crepes
Sheet Pan Puff Pastry Pop Tart
Instructions
Choose any Fun Kid's Birthday Breakfast from the post that you like
Click on the link below the photo to get the full recipes and instructions.
Try the best Fun Kid's Birthday Breakfast and share your photo under my pin on Pinterest!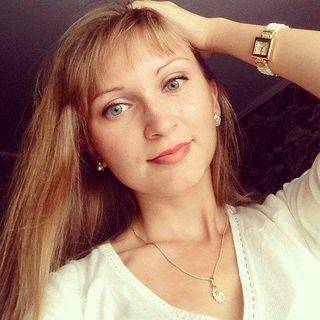 I share healthy recipes, clean eating ideas, and meal plans for weight loss, as well as give you the best tips on wellness, pregnancy, and parenting advice.