You may ask yourself: Is canned corn healthy? And to quickly answer that: Yes, it is. Canned corn still delivers a great amount of fiber, protein, and potassium. A good thing about corn is that, unlike so many vegetables, it's nearly as good out of a can as it is fresh.
With that said, here are 15 healthy and creative ways you can use canned corns in your meals!
See also Home Canning Recipes.
15. Cheesy White Chicken Chili
Shake up your chili routine with our Cheesy White Chicken Chili recipe! It's the white chicken chili you're used to with chicken, white beans, and corn, with a cheese sauce added at the end to give this dish a thick, creamy, comforting finish.
Check it here.
14. Easy Tater Tot Casserole Recipe (With Freezer Option)
Your family will love this easy recipe for tater tot casserole with ground beef! It's the perfect dinner (or even breakfast) to serve to children or guests, and you can even use it as a make-ahead freezer meal.
Check it here.
13. Mexican Street Corn Dip Recipe
Cotija Cheese and Corn Dip is an amazing recipe for Mexican Street Corn Dip that's just like Mexican Street corn recipe but perfect for dipping with chips or just eat it straight from the spoon! See more Easy Dip Recipes and Raw Vegan Dips Recipes.
Check it here.
12. Creamed Corn Cornbread | Creamed Corn Casserole
This Creamed Corn Cornbread aka Creamed Corn Casserole has a Jiffy Cornbread box mix as the base but this isn't your average boxed cornbread! It's creamy center comes from the extra corn and cream corn added into the recipe!
Check it here.
11. Easy Mexican Quinoa Casserole Recipe (One Pan)
This Mexican Quinoa Casserole Recipe is an easy and delicious one-pan dinner perfect for busy weeknights! Filled with ground turkey, bell peppers, and pantry staples like canned black beans, corn, and tomatoes, the whole family will love this cheesy quinoa casserole.
Check it here.
10.
This Corn Succotash is gluten-free and Weight Watchers friendly at only 1 WW point on the blue plan per serving!
Check it here.
9. Instant Pot Bacon Corn Chowder
I adore bacon and I adore fresh corn. So, the Instant Pot Bacon Corn Chowder was quickly a hit for me. It is a big favorite in my house! The recipe is super easy too.
Check it here.
8. Corn Salsa
Corn Salsa is a delicious, vegan, gluten-free fresh salsa recipe. This Corn Salsa is everything I love – sweet, savory, spicy, crunchy, and fresh. It's gratifying with nachos or inside the tacos. Perfect 15-minute snack for the crowd.
Check it here.
7. Corn and Zucchini Fritters
Pan-fried corn and zucchini fritters, an easy recipe combining two late summer vegetables and cheddar. The fritters are perfect as an appetizer or as a light vegetarian main meal.
Check it here.
6. Crockpot Tamale Pie- A Frugal Family Friendly Meal
This Crockpot Tamale Pie is the perfect frugal family crockpot meal! It's hearty, filling and best of all, a quick and easy recipe.
Check it here.
5. Instant Pot Homemade Creamed Corn Recipe
This Homemade Creamed Corn recipe is sweet, rich and buttery, with a spicy kick…and it's ready in just 20 minutes in the Instant Pot!
Check it here.
4. Chipotle Corn Salsa (10 Minute Copycat Recipe!)
Easy and flavorful copycat Chipotle Corn Salsa recipe, made in just a few minutes with a handful of simple ingredients. You won't believe how easy this recipe is with either frozen or canned corn, plus you can make it well ahead of time to serve at your next backyard bbq or get together!
Check it here.
3. Creamy Potato Corn Chowder With Bacon
Creamy Potato Corn Chowder is a homemade soup recipe made with basic kitchen ingredients. Our corn chowder soup is flavored with bacon, bursting with fresh vegetables and two types of canned corn and will warm you up on a chilly day.
Check it here.
2. Addicting Spicy Shrimp Avocado Toast
Looking for the best avocado toast recipe? You're in luck! This amazing Spicy Shrimp Avocado Toast is perfect for a quick & easy dinner or lunch idea.
Check it here.
1. Imitation Crab And Canned Corn Salad Recipe
This imitation crab and corn salad is a break from the ordinary! It's perfect all year long and the ingredients are easy to find.
Check it here.
15 Best Canned Corn Recipes
You may ask yourself: Is canned corn healthy? And to quickly answer that: Yes, it is. Here are 15 healthy and creative ways you can use canned corns in your meals! 
Ingredients
Chicken Chili
Tater Tot Casserole
Mexican Street Corn Dip
Creamed Corn Cornbread
Quinoa Casserole
Instructions
Choose any canned corn recipes from the post that you like.
Click on the link below the photo to get the full recipes and instructions.
Try the best canned corn recipes and share your photo under my pin on Pinterest!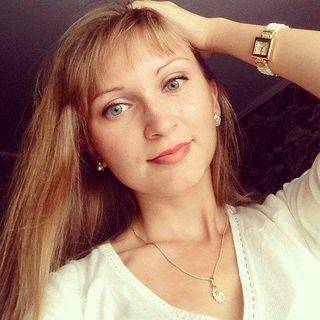 I share healthy recipes, clean eating ideas, and meal plans for weight loss, as well as give you the best tips on wellness, pregnancy, and parenting advice.