Let's face it, the kitchen might be one of the messiest places in your house. And no, I do not mean unwashed plates and crumbs of food on the floor. By messy, I mean lots of goods concealed in your kitchen drawers, disorganized condiments and bottles in your cabinet, and other unorganized kitchen supplies. Good for you if you can't relate to this. But if this sounds familiar to you, there's no shame in having a messy kitchen, especially if you don't have time to clean it.
But, to make your life a little simpler (and cleaner), I've compiled a list of 15 cheap DIY kitchen organizing ideas you can easily do!
15. Hanging Mesh Produce Bags for Storage – Beginner Sewing Projects
Keep your fruits and vegetables fresh, tidy and accessible with a hanging mesh produce bag. Follow this easy sewing tutorial to make your own in small, medium and large.
Check it here.
14. Easy to Sew Plastic Bag Dispenser – Beginner Sewing Projects
Keep plastic grocery bags tidy and ready to reuse with an easy to sew plastic bag dispenser. This tutorial has thorough instructions and photos, perfect for beginners!
Check it here.
13. Make Elastic Bowl Covers to Save Food
There are many reasons to make your own elastic bowl covers! They keep bugs out of food while camping or having a picnic. Plus, they are easy to pack and make transporting a cinch. Perfect for living a zero waste lifestyle.
Check it here.
12. Instant Pot Cover with Pioneer Woman Placemats
Protect your Instant Pot when not in use with a beautiful, custom cover. Follow these simple instructions to make an Instant Pot cover from Pioneer Woman placemats.
Check it here.
11. DIY Geometric Candle Holder
This DIY Geometric Candle Holder or Lantern is perfect for your home decor, table settings, or wedding table centerpieces!
Check it here.
10. DIY Zero-Waste Produce Bags
The reusable shopping bags are great but then I noticed a lady using homemade produce bags and I was like I bet I can make those. I wanted to enable others to make them as well, so the challenge was on to create a DIY Zero-Waste Produce Bags that are light and easy to make.
Check it here.
9. DIY Cord Keeper
This DIY Cord Keeper will keep you happy and keep those cords organized as well. If you're looking for a creative way to find a little less clutter in your life, this simple DIY project is the answer that you need.
Check it here.
8. How to Make a Spice Jar Organizer from a Soda Crate
Seriously, I love, love, love this project. It mixes two of my favorite things… thrifting and organization.
Check it here.
7. How to Make a Modern DIY Paper Towel Holder (with marble base)
Learn how to make an easy, modern, DIY paper towel holder! This Brass and Marble Paper Towel Holder looks so stylish, and it's incredibly simple to make.
Check it here.
6. DIY Mason Jar Utensil Crate
It's finally happening…spring is here. Or at least the sun is telling us it is! It could be a bit warmer, but I am working on bringing spring into our home this season with some fun DIY projects.
Check it here.
5. Chalk Painted Mason Jar Kitchen Canisters with Cricut!
If you like Rae Dunn inspired crafts AND chalk painted mason jars, then I have a treat for you today! These DIY chalk painted mason jar kitchen canisters have Cricut labels with a farmhouse font that make them perfect for your farmhouse kitchen!
Check it here.
4. Wooden Spice Rack Build Plans
This wooden spice rack is the perfect way to organize all your spices. Get the free build plans.
Check it here.
3. DIY Drawer Dividers for Perfectly Organized Drawers
Get organized with these custom drawer organizers. You'll want them in every drawer!
Check it here.
2. Bread Box Makeover For Extra Kitchen Storage
This bread box makeover came to me on a whim. My sister was visiting from out of state and I had to run to the thrift store to hunt for something I needed on a different project.
Check it here.
1. DIY Built In Plate Rack
Sometimes decorating dreams do come true. And they aren't as hard as you thought. They aren't expensive. And they are awesome. This DIY built in plate rack idea had been on my mind for a while. We finally brought it to life and I couldn't be happier!
Check it here.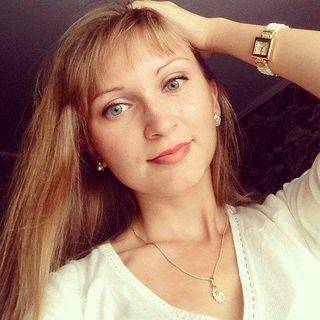 I share healthy recipes, clean eating ideas, and meal plans for weight loss, as well as give you the best tips on wellness, pregnancy, and parenting advice.