Are you trying to lose weight? Perhaps you or a member of your family needs to keep a close eye on their carb consumption. If that's the case, then this post will make your life (and food preparation) easier. Keep in mind that this is a LOW-carb, not a NO-carb, recipe collection. This means you'll be able to create your favorite foods as usual but in a healthier and diet-friendly way!
With that in mind, I've compiled a list of 15 budget-friendly low-carb recipes perfect for weight loss!
15. Amazing Low Carb Green Chile Chicken Casserole
Are you looking for an amazing low carb casserole? You have to try this incredible Low Carb Green Chile Chicken Casserole. This keto casserole is so simple to make and is perfect no matter what style of eating you prefer.
Check it here.
14. Loaded Cauliflower Bake
Whether you are enjoying a low carb or keto lifestyle or if you are just looking for delicious vegetable recipes, this Loaded Cauliflower Bake is a great tasting side dish. Loaded with cheese, this will be one of your favorite cauliflower recipes.
Check it here.
13. Grain-Free Fried Chicken Nuggets
Chicken nuggets have never been more easy or delicious to make homemade thanks to this quick grain-free coating. gluten-free, keto, & low-carb too! No one will miss the traditional breading since these chicken nuggets come out crispy and kids just love them too. You can also make homemade gluten-free chicken tenders from this same recipe, by simply cutting them into bigger strips and cooking them longer.
Check it here.
12. Chinese Food on MyWW: Egg Roll In A Bowl
If you are a parent like me, you have probably had one of these afternoons: The bus is late dropping the kids off after school, they finally get in the car with cries of hunger and you are desperately racking your brain trying to come up with something to cook because you've had a busy day yourself… If you are looking for a quick and easy weeknight dinner recipe, the low carb egg roll in a bowl takes about 15 minutes to make and is low in points. You can easily change the protein in the dish to make the points even lower!
Check it here.
11. Easy Vegetarian Borscht Soup
This easy one-pot vegetarian borscht recipe only takes 30 minutes to make! Delicious and wholesome winter beet soup full of nutrients makes for an easy lunch or weekday dinner.
Check it here.
10. Instant Pot Italian Sausage & Peppers
Instant Pot Italian sausage and peppers is a quick & easy recipe. They are great for sandwiches or as is for the best low-carb or gluten-free meal. The Italian flavors of tomatoes, basil, and garlic cook with the sausages, bell peppers, and onions for a great flavor combination. This Instant Pot sausage and pepper recipe is done in one pot and is complete in just 30-minutes.
Check it here.
9. Simple Lemony Oven Roasted Whole Chicken
This Simple Lemony Oven Roasted Whole Chicken is everything wonderful about a traditional and classic chicken with big lemon flavor.
Check it here.
8. Easy Cabbage And Sausage Skillet
This Easy Cabbage and Sausage Skillet is an easy low carb dinner that is keto, dairy free & gluten free! Protein and veggies in one bowl!
Check it here.
7. Best Air Fryer Cabbage Steaks or Wedges
Air fryer cabbage is yummy and there are tons of possibilities on what seasonings you add. It's a keto friendly, low carb side dish we love.
Check it here.
6. Crack Chicken (Crockpot / Instant Pot)
Yes, you heard it right.There is such a thing called crack chicken. In fact, it's very popular. Why? It is as good as it looks. It's creamy, cheesy, and deliciously addictive. See, that's why the name… crack chicken! And it's super easy to make, which is a huge bonus. And if you look at the ingredients, you'll see why it's beloved by low carbers and keto followers.
Check it here.
5. Keto Clam Chowder
Ready in less than 30 minutes, keto clam chowder makes a healthy and filling meal for the entire family. It features clams, celery, chicken broth and a surprise – red bell pepper. And, yes, this recipe doesn't have any high-carb potatoes!
Check it here.
4.
This fried cabbage with sausage and peppers recipe is a quick and easy weeknight meal that won't leave you disappointed. Ready in just 30 minutes, this one pot dish is packed with flavor and will leave the whole family full and satisfied.
Check it here.
3. Slow Cooker Curry Chicken Legs
Get ready for a delicious family dinner that slow cooks all day while you are busy. Even my pickiest eater loves this slow cooker curry chicken legs recipe!
Check it here.
2. Keto Pulled Chicken
Keto Pulled Chicken is a must-have recipe for all occasions. You only need 4 ingredients to make keto shredded chicken, and it can easily be made in your Instant Pot. You'll get juicy chicken that can be eaten as is or added to your favorite recipes. It's a wonderful gluten-free, grain-free, and low carb diet dish too!
Check it here.
1. Instant Pot Turkey Chili
Instant Pot Turkey Chili is a fast and simple dinner idea that will keep the family happy. My keto turkey chili tastes incredible, and you don't have to put in much effort. Plus, it's kid-friendly, and they are always begging for another helping! This easy recipe is low carb, gluten-free, grain-free, dairy-free (just leave off the cheese!), and Trim Healthy Mama friendly.
Check it here.
15 Budget-Friendly Low Carb Recipes | Weight Loss Recipes
Ingredients
Amazing Low Carb Green Chile Chicken Casserole
Loaded Cauliflower Bake
Grain-Free Fried Chicken Nuggets
Chinese Food on MyWW: Egg Roll In A Bowl
Instructions
Choose any Budget-Friendly Low Carb Recipes from the post that you like
Click on the link below the photo to get the full recipes and instructions.
Try the best Budget-Friendly Low Carb Recipes and share your photo under my pin on Pinterest!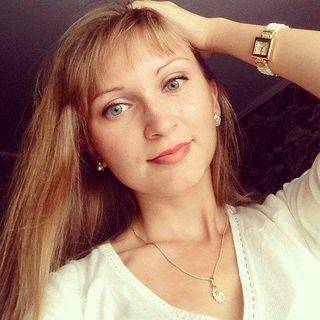 I share healthy recipes, clean eating ideas, and meal plans for weight loss, as well as give you the best tips on wellness, pregnancy, and parenting advice.