The summer season is finally nearing and what better way to feel refreshed and cool yourself down under the warm sun with a nice refreshing mango dessert? With that said, here are 15 creative and easy mango dessert recipes you will love!
So, the last thing I've got for you is this super yummy, thick, and creamy drink that's just perfect for those hot summer days.
It's called a mango lassi, and it's a traditional Indian drink made with mangoes, milk, yogurt, and sugar. It's got a touch of cardamom too, so it's got this amazing sweetness with a hint of spice.
You can use frozen or canned mangoes for this, but trust me, using fresh ripe mangoes makes it taste so much better.
This mango trifle is like a dream come true, with layers of soft angel food cake, juicy mangoes, light chocolate whipped cream, and crunchy macadamia nuts.
When you take a bite, you get this amazing burst of mango goodness! The cake, nuts, and cream all come together to create this perfect blend of flavors and textures.
When you envision a cobbler, I bet apple or peach comes to mind. However, I guarantee that after tasting this mango cobbler, your perspective will shift.
This mango cobbler is pure bliss. Imagine a scrumptious blend of mangoes and cinnamon sugar enveloped within a crumbling, buttery pastry. Can it get any better?!
Regardless of whether you enjoy it warm, chilled, or at room temperature; plain or accompanied by a dollop of ice cream, it will always be incredibly delicious.
This mango dessert is unbelievably decadent, smooth, and absolutely delicious. The velvety, luxurious texture is simply irresistible!
Moreover, this effortless pudding needs just 5 components and is ready in less than 10 minutes!
Simply mix the ingredients and let it cool in the refrigerator.
15. Mango Popsicle Recipe with Kiwi and Berries
One of the worst parts about cooking with mangos is peeling and cutting them. So, you can definitely use frozen mango chunks if you prefer. You should be able to find them in the freezer section of the grocery store. Or, you can start with fresh and then freeze it.
Check it here.
14. Hawaiian Dessert Recipe: No Bake Mango Mousse Cake
I really love this Mango Mousse Cake recipe because we can bake the graham cracker crust ahead of time and then the kids just focus on making the Mango Mousse filling. I'll let you in on a secret: Sometimes we eat this for breakfast! I mean there's fruit and yogurt, so that counts, right?
Check it here.
13. Mango Cheesecake – Instant Pot Recipe
The smoothest, silkiest mango cheesecake made with fresh mango puree and no added cream! Garnished with fresh mangoes.
Check it here.
12. 4 Ingredients Fruit Salad – Easy Mango Dessert Recipe
The 4 ingredients theme is so interesting and it is allowing me to use the ingredients from my pantry and to think out of the box. Lately the Indian restaurants in our region have been serving a fruit salad which has mango pulp in it.
Check it here.
11. Popsicles with Fresh or Frozen Mango
These easy and refreshing mango popsicles are made with fresh or frozen mango, shredded coconut, and Greek yogurt for a delicious, lightly sweetened frozen yogurt treat. I also tested this recipe with less sweetener and also with zero added sweetener, but in my opinion, those popsicles were a little too hard.
Check it here.
10. Mango Sorbet – Fresh or Frozen Mango Dessert
This mango sorbet is made with fresh or frozen mango, sugar, honey, and a tiny pinch of cayenne. If you're using frozen mango, you'll need to let it partially thaw before blending it.
Check it here.
9. Vegan Mango Ice Cream Recipe
This Vegan Mango Coconut Ice Cream Recipe only has four ingredients. You can use fresh or frozen mango. The key is to use a dairy-free base like soy milk or coconut milk.
Check it here.
8. No Bake Mango Cheesecake Recipe
This No Bake Mango Cheesecake is an apt recipe for the holiday season when having guests over or for parties. This eggless cheesecake can be made couple of days ahead and so there is no sweating on the day of party. I use the canned Kesar Mango pulp. We could also use fresh mangoes and blend the fruit to make a pulp.
Check it here.
7. Mango Sticky Rice
Here's an easy recipe to make Thai mango sticky rice at home! It is such a simple dessert made with fresh sliced mango, rice, coconut milk, and a little sugar. We include tips and tricks below (including what kind of rice to buy) to help you recreate the same texture and flavor of this popular Thai dessert.
Check it here.
6. Sunshiny Mango Upside Down Cake
Who doesn't love mangoes? I am just crazy for mangoes and many other tropical fruits. From salads to desserts, mangoes deliver, big time. A great example is this gorgeous, sunshiny, mildly sweet and buttery, super duper delicious Mango Upside Down Cake — a recipe adapted from Feast On The Cheap, the blog that I have been assigned to for this month.
Check it here.
5. Coconut Mango Scones
Bite into a taste of the tropics with these delicious coconut mango scones. They're tender inside and crisp outside, packed with juicy fruit and easy to make too. Perfect with your morning coffee, or any excuse.
Check it here.
4. Best Mango Cheesecake Parfait
If you feel like cheesecake, but don't have time or want a huge one to get through, this mango cheesecake parfait is perfect. Just a short list of ingredients and a few minutes is all you need for dessert deliciousness. Sweet mango puree, creamy cheesecake mixture and crunchy cookie crumbs is a combination no one can resist.
Check it here.
3. No-Bake Mango Pie
Celebrate the delicious sweetness of ripe mangoes with this luscious No-Bake Mango Pie that's easy to make and perfect for sharing with family and friends. It's a creamy mango smoothie on a plate! This recipe for fresh No-Bake Mango Pie is easy to make, requires no baking and is delicious.
Check it here.
2. Pound Cake topped with Mango and Cinnamon Crema
This Pound Cake topped with Mango and Cinnamon Crema is not too sweet and absolutely delicious. Juicy mango and just enough spice from the cinnamon. You're going to love it!
Check it here.
1. Delicious Mango Chia Pudding (Paleo, Vegan)
This Mango Chia pudding is one of my new favorite squeaky clean desserts, right there with my Snickers Stuffed Dates! My kids have been begging me to make it almost every day this week, so I had to share it with y'all! This recipe light and bright, full of flavor but not overly heavy or filling. It's really just a nice sweet treat in the summer.
Check it here.
19 EASY Mango Dessert Recipes (Try Delicious Mango Magic!)
Our mango dessert recipes are juicy, easy to make, and bursting with flavor, making them the perfect treat for any occasion!
Ingredients
Mango Popsicle Recipe with Kiwi and Berries
No Bake Mango Mousse Cake
Mango Cheesecake – Instant Pot Recipe
Fruit Salad With Mango Pulp
Instructions
Choose any Refreshing Mango Desserts from the post that you like
Click on the link below the photo to get the full recipes and instructions.
Try the best Refreshing Mango Desserts and share your photo under my pin on Pinterest!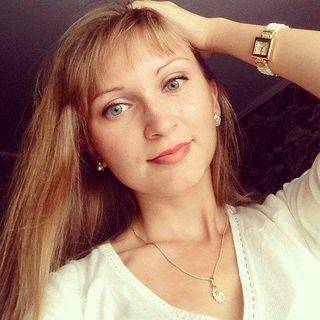 I share healthy recipes, clean eating ideas, and meal plans for weight loss, as well as give you the best tips on wellness, pregnancy, and parenting advice.