Are you hosting a party or a small get-together? Are most of your guests vegans or vegetarians? If so, then it would be best to include their diet restrictions on your meal plan – including easy vegan appetizers! And yes, you can do so much more than salads and fruit salads. With that in mind, I have here 27 healthy plant-based vegan recipes, These appetizers are perfect for vegans and vegetarians alike.
Beloved by both vegans and non-vegans, present hummus alongside carrot, cucumber, celery, or any dippable items. As stated by Oh She Glows, this hummus recipe offers incredible flexibility. Feel free to experiment and adjust the recipe to your preferences, incorporating elements such as lemon or garlic based on your family's tastes. If time permits, consider preparing multiple variations to serve.
These Garden Spring Rolls rank high among our most cherished dishes. Pair them with a generous serving of steamed rice, and you have a complete meal!
I must confess, I have an irresistible craving for these vibrant, nutritious vegetable spring rolls! Be it submerged in peanut sauce or chili sauce, I'm entirely content savoring these crispy, delicious creations.
Attention, attention, henceforth I declare that each day shall be dedicated to guacamole!
Do you agree? Picture yourself dipping a chip into this delectable, garlicky spinach guacamole crafted in a molcajete. Every. Single. Day.
Well, that might be overboard, but the option is there, and who wouldn't want to savor guac daily?
This recipe amplifies the health benefits by incorporating a generous cup of spinach. To those who argue that spinach has no place in guacamole, hold your thoughts. You won't even notice its taste. The only indication of its presence is the fact that you added it. It seamlessly blends with the cilantro, providing extra color, iron, and vitamins, while also increasing the quantity. What an ingenious method to encourage your children to consume spinach.
Contrary to popular belief, chili did not originate in Mexico – a surprising fact for many!
Nonetheless, chilies, a key ingredient in chili, initially grew in Central or South America before becoming a staple in Mexican cooking, which explains the misconception.
Serve this red lentil chili to your guests as a distinctive appetizer. Requiring just a single pot, it's an uncomplicated approach to delighting everyone in attendance.
These plant-based "crab" bites, as you may have surmised, don't contain any shellfish at all. The primary component is hearts of palm, which, when processed, takes on a crab-like texture. Other ingredients, such as mayonnaise, mustard, kelp, and parsley, contribute to the authentic seafood flavor. Your guests will be none the wiser!
To whip up these scrumptious morsels, simply gather pre-made phyllo shells, hearts of palm, and a few basic pantry items. It's that easy!
Everyone loves quesadillas, and this avocado-filled variation is sure to delight. Although you could opt to include your favorite vegan cheese, it's not required, as the avocados offer a satisfying creaminess. These make for an ideal appetizer when you're short on time – just prepare the ingredients beforehand and stuff them into the quesadilla pockets when needed. Cook them on the stove as your guests work up an appetite.
Whip up a homemade satay dipping sauce in under 15 minutes using basic ingredients and raw peanuts! That's right, this spicy, savory, and tangy peanut sauce is dairy-free, gluten-free, and plant-based. Once you've tried this versatile sauce, you'll want to incorporate it into various dishes. Use it for tofu satay, as a dip for vegetable sticks, or even as a dressing for salads.
Plant-based jalapeno poppers filled with cashew cream, covered in a gluten-free breading, and fried to a golden crisp make delightful finger foods for cocktail parties or any social event. Moreover, they're simple and quick to prepare.
For the moist coating, I combined aquafaba with chickpea flour, then dipped the poppers in cornstarch and rice flour, followed by homemade gluten-free breadcrumbs. While these jalapeno poppers boasted fantastic flavor and a satisfying crunch, the frying process resulted in a dark brown color (almost black) that may not appear as appetizing.
Plant-based Stuffed Mushrooms make an excellent starter for any gathering. The filling consists of mild garlic, toasted pecans, sun-dried tomatoes, and spinach, all topped off with a zesty basil dressing.
This simple recipe creates an elegant appetizer suitable for a sophisticated dinner or cocktail party. Prepare the stuffed mushrooms in advance and refrigerate them until it's time to bake and serve to your guests.
To clean mushrooms without causing brown spots, avoid using water. Instead, opt for a dry cloth, paper towel, or gentle brush to remove any dirt. Small white button or baby bella mushrooms are ideal for stuffing, as they maintain their shape and offer the perfect size for bite-sized appetizers.
Plant-based pizza swirls make for an ideal party appetizer. Featuring olives, mushrooms, and bell peppers, these speedy vegan pizza nibbles can be effortlessly prepared in bulk for gatherings. Choose between a flaky puff pastry or a light pizza dough as the base.
These bite-sized treats are a favorite of mine for various occasions, from kids' birthdays to potluck events. They're incredibly simple to make, and everyone adores them—particularly children who can't get enough. Plus, who wouldn't appreciate a delicate yeast dough or a crispy puff pastry at a celebration?
Broccoli bites put a nutritious spin on traditional potato-based tots by incorporating this powerhouse green veggie. They make for simple yet delectable appetizers that cater to a vegan diet and promote good health.
These broccoli bites can be prepared in two ways: pan-frying or baking. If you're looking for an oil-free option, air-frying is also possible. While the pan-fried version offers a slightly richer taste, the baked version uses minimal oil (just a light brushing) and is the healthiest choice for those watching their oil intake.
Prepare your taste buds for these delightful vegan chickpea balls! Each morsel is packed with a smoky, savory flavor that will have you reaching for seconds. These appetizing treats are excellent for any social event, winning over your guests and having them ask for the secret recipe.
Chickpea balls are an essential component of a plant-based lifestyle, providing a delicious way to enjoy various vegetables, nuts, grains, and legumes in one bite. Their versatility is on par with that of veggie burger patties, making them a must-try option.
A beloved Italian starter, bruschetta delights taste buds with its combination of crisp bread and flavorful topping made from fresh tomatoes, olive oil, balsamic vinegar, and basil. Experience the crunchy, succulent, and garlic-infused delight by preparing this easy bruschetta recipe in just 10 minutes using a handful of ingredients. Present it atop toasted bread slices or alongside a quick 20-minute farinata.
Exceptionally smooth, airy, and with a subtle nuttiness, this delightful cauliflower soup makes for an uplifting and cheerful beginning to any meal. Pair it with homemade croutons or speedy crostini for a wholesome and seasonally-appropriate appetizer. Our recipe is straightforward, inherently vegan, and requires only a handful of basic ingredients and a blender.
The key to achieving the most delectable soup lies in roasting the cauliflower alongside garlic, onion, and herbs prior to blending it with vegetable broth.
13. Beet & Grapefruit Carpaccio with Goat Cheese
This refreshing, vibrant, and delicious Beet & Grapefruit Carpaccio is so easy to make and will take away your winter blues!
Check it here.
12. Lemon Hummus Endive Boats with Pomegranate Seeds
Wow your guests with zesty, creamy lemon hummus endive boats topped with sweet and juicy pomegranate seeds. A pretty, flavorful, nutritious and delicious appetizer perfect for a crowd.
Check it here.
11.
Vegan Baked Herbed Polenta Fries
Vegan baked herbed polenta fries are crispy, chewy, and so delicious. This savory snack is so easy to make and they're great when dipped in our homemade marinara sauce. Make them for a weekend snack, a party appetizer, or as a side dish.
Check it here.
10.
Air fryer Carrots
Roasted carrots in air fryer come out really delicious. It is a lovely vegetable side and we often have it as a snack too. Air fryer is such a godsend when it comes to preparing veggies. They come out perfectly roasted with a slight crispness outside while being perfectly cooked inside.
Check it here.
9. Vegan Breaded Mushrooms with Garlic Aioli
These oven-baked vegan breaded mushrooms are so easy to whip up, they're going to become your favorite treat! Serve them with our vegan garlic aioli and they make the perfect starter, side dish, or healthy game night snack.
Check it here.
8.
Air fryer Zucchini No Breading
This zucchini in air fryer no breading recipe is really delicious and easy to make. It is a perfect vegetable side and a healthy way to make your entire family eat this vegetable. I love making stir fries with fresh vegetables. Vegetables cook so well in the air fryer, roasting perfectly with minimal oil and turning so delicious.
Check it here.
7. Best Vegan Cashew Queso Recipe
With just 7 ingredients, this easy Vegan Cashew Queso will satisfy all of your queso cravings! Serve with a side of corn chips for the perfect vegan, gluten-free party snack!
Check it here.
6. Gluten Free Hummus – Vegan, Oil Free
This gluten free, vegan, and oil free Hummus recipe is SO easy to make and tastes amazing! With only a few simple ingredients you can have a delicious and healthy snack ready in 10 minutes!
Check it here.
5. Vegan Sausage and Cheddar Stuffed Mini Peppers
Sweet mini peppers are stuffed with a savory filling of simple ingredients then baked for an easy make-ahead appetizer!
Check it here.
4.
Vegan Pub Style Beer Cheese Dip
Perfect for Oktoberfest, game day, movie night, or anytime you need a crowd-pleasing appetizer; you just can't go wrong with a beer and cheese dip.
Check it here.
3.
Easy Vegan Hot Spinach Artichoke Dip
Our easy vegan hot spinach artichoke dip tastes just like the kind made with dairy, only this is dairy-free and gluten-free. It's creamy, cheesy, hot, and delicious. Made with only 9 simple ingredients, and you can make it in only 30 minutes! It goes great with a good burger on game day.
Check it here.
2. Oil-Free Beetroot Hummus
Spring-inspired, vibrant beetroot hummus is a delicious and nutritious spread as a dip, sauce, or dressing for your pasta and salads. This oil-free recipe is my go-to and always makes a creamy hummus without any oil.
Check it here.
1. Easy Oil-Free Hummus (4 Ingredients)
This Oil-Free Hummus makes such a creamy and delicious spread that you can serve with veggies or crackers. You only need four ingredients for this vegan and gluten-free plant-based recipe.
Check it here.
15 Healthy Vegan Appetizers
Are you hosting a party or a small get-together? Are most of your guests vegans or vegetarians? If so, then it would be best to include their diet restrictions on your meal plan - including the appetizers! And yes, you can do so much more than salads and fruit salads. With that in mind, I have here 27 healthy plant-based appetizers perfect for vegans and vegetarians alike. 
Ingredients
Beet & Grapefruit Carpaccio with Goat Cheese
Lemon Hummus Endive Boats with Pomegranate Seeds
Baked Herbed Polenta Fries
Air fryer Carrots
Instructions
Choose any Healthy Plant-Based Appetizers from the post that you like
Click on the link below the photo to get the full recipes and instructions.
Try the best Healthy Plant-Based Appetizers and share your photo under my pin on Pinterest!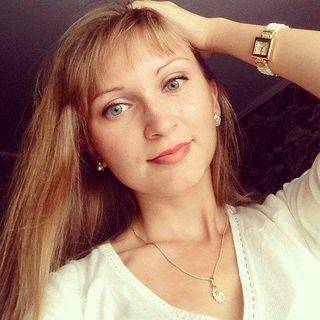 I share healthy recipes, clean eating ideas, and meal plans for weight loss, as well as give you the best tips on wellness, pregnancy, and parenting advice.