So, the summer that all the kids are looking forward to has come. Fresh air, infinitely warm (and sometimes even hot) sunny days and a lot of entertainment make children want the summer stay forever. We are happy to help you to make this season even brighter thanks to informative, useful and fun summer activities for kids.
Summer Activities for Babies
Thinking about activities to do in summer vacation, you can determine what seems more interesting to your kid. It can be a finger and sensory activity, a passion for drawing, something merry that can be played anytime and anywhere, and, of course, a must-have fun with water. Here are some ideas for you and your dear little ones.
Things to Do With a Toddler
There are a lot of activities for 2-year olds to be eagerly involved. If you want to think over a really exciting and useful summer program for your toddler then you should find something interesting in each kind of activities. According to the degree of involvement and development of all kid's activities can be divided into several groups.
Physical Activities
This group includes everything related to children's favorite activities – running, jumping, playing ball, and other outdoor and sometimes even indoor games. Such outdoor activities are mandatory for toddlers because this is how kids strengthen their muscles and skeleton, improve posture, and eventually grow more cheerful and energetic. A sample list of similar games includes:
playing hide and seek;
jumping in a leaf pile;
playing stepping stones with pillows;
walking on nature;
playing ball or balloon catch;
just dancing!
Role Plays
The most involving kinds of activities that most kids absolutely adore are playing doctor, school, store, or post office. Cooking dinner together seems to be quite of interest as well. No one but you is able to define the roles that your kid likes best, so it everything is up to you and your little actor.
Educational Activities
Do not think that toddlers can only have fun – they are fond of learning as well. Be sure to pick up a few activities for your dear kid that will make his thinking work – this is a prerequisite for the harmonious development of any toddler. As an example, we can offer you the following:
watching an anthill;
playing toy musical instruments;
collecting nice and unusual rocks;
visiting a zoo or a pet store;
exploring the house with a magnet and finding what they stick to;
sorting laundry.
Messy Sensory Activities
These are the activities that combine something interesting and the chance to get dirty for fun. These games develop creative thinking, courage, and desire for new experiments. In addition, it's a lot of fun, which means that kidren indulge in such activities with great pleasure.
finger-painting with pudding;
tracing with flour;
painting with water;
making a craft-stick frame and decorating it;
making pastry pets;
stringing beads and making some precious jewelry.
Try to combine activities of different types. With this approach, your toddler will be more passionate about the game, and the timely change of tasks will help him get tired much less. And if you need more entertainments for your kids you will find a lot of inspiring ideas here. See also DIY Educational Sensory Toys For Kids.
Summer Activities For Preschoolers
Preschool vacation is the time to immerse yourself in exciting adventures and useful entertainment. Do not forget that future students want to have fun – with equal benefit to the mind and body, of course.
Water Activities For Preschoolers
What kids like best in the summer is to splash, get wet, and fool around. The activities below will bring them all kinds of water pleasures.
Outdoor Games and Activities For Preschoolers
When the sun is shining so brightly outside, staying at home makes no sense. Spending time outdoors is of great use and fun especially if you show a little imagination.
A Bit of Craft for Preschoolers
To some parents, it may seem strange but from time to time kids get tired of running, jumping, and shouting and become interested in calmer activities. We offer you several crafts that are really good both indoors and outdoors.
Summer Activities For Toddlers in Daycare
In summer, children often stay at daycare or at kindergarten. And wherever they spend time – inside or outdoors – it is extremely important to direct their energy in a peaceful and useful way without boredom and with a lot of positive emotions.
Catch-up, hide-and-seek, dance, and jumping are always win-win options. But if you want something more interesting and creative, we offer you seven very nice and safe activities for toddlers in daycare.
Ice Chalk Painting
A mixture of corn starch, bright washable colors, ice, and water turns into wonderful magic chalk, which is especially interesting for drawing on the sidewalk in the heat of summer. There are a lot of ice chalk recipes – there is a reason to try them all!
Little Nature Explorers
The world around us is fraught with many interesting things for kids who are just discovering its wonders. Think of what you want to tell your kids about during the walk – and present them with new knowledge in the form of an exciting game.
It's Time to Plant!
If you seriously want to teach kids nature, starting a garden may turn to be a great idea. Let them plant flowers and vegetables and then just watch it grow and see how kids are happy with every new leaf or sprout. Let the little gardeners water and weed the plantings in turn, it will also help them learn teamwork.
Balloon Painting
An unexpected idea that most kids will take with delight. A bit of non-toxic flushing paint in a water ball – and it turns into a dye and a brush at the same time. Spread the sheets of paper out on the grass and throw improvised colored bombs on them. This activity may seem a little messy, but if the creative impulses and kid's laugh seem more important than perfect cleanliness, you will find useful instructions here.
Water Playing
If there's a water table in the kindergarten then don't make the kids miss the chance to feel cooler on a hot summer day. If you have planned such an activity, do not forget to ask parents to bring bathing suits, towels, and a change of clothes.
Sandbox & Fantasy
Sandbox games never bother toddlers and known as the best way to develop motor skills. Put sandbox more toys, tools, and instruments in daycare sandbox, so that kids can not only dig and pour the sand but also to construct something interesting out of it. If it's raining outside, it does not matter – the kids may play with colorful kinetic sand indoors and have plenty of fun
An Indoor Picnic
If the weather leaves much to be desired, it's high time to enjoy conversations and quiet games with kids over a cup of tea or a glass of juice with their favorite treats. If the weather forecast promises rain or cold wind, warn parents to bring healthy goodies that their kids love. As practice shows, this kind of picnic is of the same fun as an outdoor one.
Have a lot of fun and inspiration with your toddlers this summer!
Did you find some great ideas which don't want to forget and get back to them again? SAVE THIS PIN to your board "Summer" or "Activites for Toddlers" on Pinterest.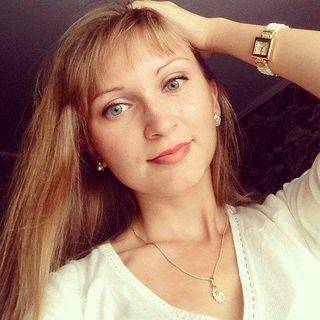 I share healthy recipes, clean eating ideas, and meal plans for weight loss, as well as give you the best tips on wellness, pregnancy, and parenting advice.