Out of all the birthday parties you ever have to start, 10 year old birthday party ideas are one of the most challenging. Sure, you've experienced being at the age of 10 before and you know precisely what you want when you were that age. But times have changed and so have kids' tastes and interests. What would have seemed to be the perfect birthday party for you at the time may no longer be the same now. But worry not dear reader because, in this piece of a blog post, I am going to share with you some of my best tips on running birthday parties for your 10-year old.
Birthday Traditions That Your Kid Will Love On His Day
Alright! So, when it comes to 10th-birthday parties, it's not just about the food and all the games. It's also about letting them experience new things. Or at least new in the eyes of the birthday celebrant. Let me share with you some of the birthday traditions that I know your kids will certainly love on his big day!
It doesn't have to be a tree. It could be simply a flower or any kind of plant that your kid chooses.
You see, kids are so eager to be able to try out some of the activities they see adults do. So, on your kid's 10th birthday, he is going to be more than pleased to try planting a tree or a flower with you.
Of course, you would need to be there just to accompany the kid. But this time around, he won't be just watching. He would be the one doing the planting of the tree or at the very least he gets to actually help. I can't tell you how many times I've seen children wanting to help their moms with the plants but would have to go back to playing since they are not really allowed to touch the plants or even the equipment being used to take care of these plants.
It's quite easy to buy the cake from the bakery but if you want to make your kids' day extra special, one thing to do would be to make a cake that is unique to them.
Maybe during the morning or the day before your kid's big day, you can tell him that he isn't allowed to enter the kitchen because that is the time that you are making his special cake. Tell him that it's a surprise and so you can't allow him to be near the kitchen all throughout.
It just gives the kid something great to look forward to. Besides, the fact that he isn't allowed to enter the kitchen really makes him feel that there is something special about the cake.
Let the kid pick the menu
Kids from the ages until 9 years old barely get to decide what food they are supposed to eat. Most of the time, it is the parents who will dictate what the little kids will eat. That's because some food isn't good for kids. And when you let kids eat whatever they want, they tend to eat a little too much of the food that isn't healthy. So, it's really just out of concern that parents tend to decide what children will eat.
But when your kid hits the age of 10, just like what we talked about, it is a milestone. It would be a good idea to let your kid decide what to eat now. Besides, he is a big kid now. And it will be the first time he gets to select the menu. It's going to be really exciting for him.
How to Make A 10th Birthday Celebration Special
Alright! Get ready because we are about to dive into the things that you can do to make your kid's 10th birthday party a day to remember.
Well, first thing's first. The party is just a part of your kid's big day. Remember that. This means for you to make your kid feel special on this day, you need to start doing so at the start of the morning.
Here are a few suggestions: you could bring your kid birthday breakfast on the bed. You could even make a special breakfast for the kid comprised of all the food he loves best.
Bring him to a place he's never been to before
I know you're expecting a lot of food ideas but before we get to that, we ought to talk about the venue first.
It's nice to have a simple birthday at home but this is a bit overstated already. The 10th birthday is a milestone after all. So, why not take your kid on an adventure? Kids love that!
This is just one of the few food suggestions I have for you! Hang on tight for more!
So, why did I say cupcake? Well, when your kid gets older, he may not enjoy it as much but at the age of 10 and below, kids still consider cupcakes as the epitome of cool!
Birthday Party Ideas for 10-Year Old Girls
Now let's talk about something important. The perfect party for your 10-year old boy may not be as mesmerizing in the eyes of a 10-year old girl.
Boys and girls have different tastes. We know this for a fact. So, here are some ideas if you were to start a birthday party for your girl:
All your kid's girlfriends will be there and there's no way their night is going to be complete without munching on several ice cream sticks.
One idea would be to start an activity where all the girls could make their unicorn horns. But that's not where all the fun ends.
You could top it up a notch by serving the kids some unicorn-styled desserts! Maybe more cupcakes?
Of course, this wouldn't be a party without all the food. And this is where you get to flaunt all the cooking skills that you've learned from my blog. I know you'll be able to cook up something delicious for the kids.
Birthday Party Ideas for 10-Year Old Boys
Now let's talk about the boys' party! Here are some ideas you can use for the party!
You know how boys love to get dirty! It's just the way boys have fun. Having a paintball activity is going to make the party a blast.
Barbeque for Your Kid's 10 Year Old Birthday Party Ideas
Girls like this too but we all know that the boys are the absolute fans when it comes to this. You could even let the birthday boy help out making those barbeques.
Magic is all the rage of boys. And there's no better way to make the night a whole lot better than by giving the boys some pizza to munch on while watching the magic going on.
Awesome Birthday Party Ideas At Home
Well, we are not totally against birthday parties held at home. Home parties can be a whole lot of fun too! Here are some ideas that I know you're going to love:
Really, some boys just want to spend some time with their friends on their birthday. Of course, you're going to be serving foods along with all the video game fun!
Kids just can't get enough of donuts. During your kid's special night, they can all have the donuts they want.
It's never a bad time to just enjoy the night and watch the stars. And do you know what can make this a whole lot better? Kids running around! And of course, a couple of S'mores you can all enjoy!
Kids just love to splash around in the pool. Get out of the pool and get something to eat and then get back in the waters. It's just perfect.
Just a little something for the kids during dessert!
Why Are Birthday Celebrations Important?
But before we dive deep into those things, let us first briefly discuss some things about birthday parties.
One might ask: what makes birthday parties so important anyway? Here are a couple of reasons:
When it is someone's birthday, it marks that an entire year has already lapsed for that person. It just makes you look back all of a sudden to the things that you've done or haven't done in the past year.
It gives you a moment to evaluate how you've been a person in the past year. It also lets you think for a second what kind of person you want to be in the year to come. What are the things you're proud of? What are the things that you want to improve?
It's a reason to celebrate
This one isn't rocket science at all. People love to celebrate so if you give someone the reason to celebrate, they will certainly take the bait. That's not a bad thing. That's just how people are. There's nothing like drinking a couple of booze and munching on your favorite meals with your friends and family.
Well, that may sound like something no one wants to hear. Whoever wants to be told that they are old? I am pretty sure no one.
But let's take a look at this in a different light. Let's say that a kid is 6 years old and cannot ride his book all by himself. Sure, he can still ride the bike given that he has some of his older siblings or parents to watch over him.
But when you're a kid, you are sort of looking for authority in your life. You do want to feel that you're a big kid. At that age, being the big kid is just sort of cool. So that's the perk of realizing that you're older, you can tell yourself "hey, I'm old enough to go to the mall with my friends now" or "I'm old enough to walk to school by myself now".
Why Is Your Kid's 10th Birthday A Milestone?
Your kids are definitely going to have lots of birthdays to celebrate but what is about the 10th birthday that makes it so special?
I mean I've heard a lot of people say that a child's 10th birthday is considered to be one of the biggest milestones and his childhood. Let us delve a bit deeper as to why many people believe this is so.
Well, let me explain briefly. Sure, kids may have lots of birthdays to come but most of those events will be a running memory to them. They're kids! No matter the balloons, birthday cakes, and candies you bring to their big day, they are bound to forget it. That's how little kids function. They don't quite understand the essence of having a birthday party at that age.
But all of these can change once they hit their 10th birthday. Being a 10-year old doesn't automatically make one a grown-up. But it is a time when your child is big enough to know what is important to him. Hence, he is at an age where certain events like birthdays are something that he will remember for quite a long time.
You can even think of this as a kid's first step into adolescence. This means that your kid isn't a little boy or girl anymore. A 10-year old is technically still a kid but one that already has a mind of his own.
And it is worth celebrating.
What Makes The Number 10 Special
What we just talked about is the intellectual and emotional importance of one's 10th birthday. But did you know that there is a much deeper meaning as to why people decided to place more importance on the 10th birthday throughout someone's childhood?
It all has to do with the meaning of the number 10. Just like many things, the number 10 is not something that people just created in their minds. The number 10 exists for a reason.
And this reason has to do with the fact that it symbolizes the completion of a cycle. Think about it.
When counting, all the numbers from 1 to 9 are singular. But when it came to the number 10, there are already 2 digits.
That is because number 10 is the finality of the first phase of one's life. In that same aspect, this is also the reason why the 10'th birthday of your kid is special. It is considered to be a time when your boy or girl has completed the first phase of his childhood.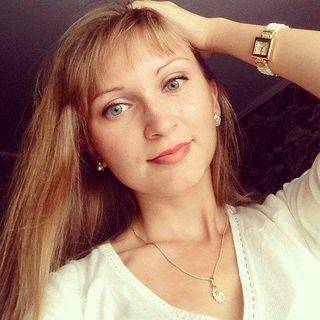 I share healthy recipes, clean eating ideas, and meal plans for weight loss, as well as give you the best tips on wellness, pregnancy, and parenting advice.