Sure, the Thanksgiving season is well known as the day where families come together and fill the dining table with delicious meals, Turkey, and goodies. However, what happens after that? Will you let your guests leave immediately after eating? Or how will you entertain them while the food is still in preparation? If you were not prepared for this, then do not worry because here are 14 Thanksgiving activities to do aside from eating!
14. Free Printable Thanksgiving Scavenger Hunt for Kids
Are you looking for fun entertainment on Thanksgiving day? Then try this fun Thanksgiving scavenger hunt. In fact, all you need is your free printable, camera and pen.
Check it here.
13. Turkey Shape Craft for Toddlers and Preschool
If you are looking to teach your littles about shapes in a fun way, you are in the right place!
Check it here.
12.
This free printable Thanksgiving crossword puzzle is perfect for kids and adults alike. It adds a pretty, festive touch to your Thanksgiving table and entertains your guests while you put the finishing touches on dinner!
Check it here.
11. DIY Thanksgiving Gratitude Game
Play this Thanksgiving gratitude game at your family gathering this year! Focus on all the things you're thankful for and learn more about your friends and family with this free printable Thanksgiving activity!
Check it here.
10. Printable Thanksgiving Coloring Pages
Download and print our free Thanksgiving coloring pages! These charming coloring pages are great for a teen's or kid's Thanksgiving table and will them busy during a long dinner.
Check it here.
9. Thankful Pumpkin Printable
I have seen some very, very cute pumpkins for Thanksgiving called thankful pumpkins. Have you heard of them? It is a really neat idea where everyone takes a pumpkin and a permanent marker and writes what they are thankful for on it. While I love this idea, with an almost two year old and a three year old, I am not taking any chances with a permanent marker! I decided to create a simple thankful pumpkin printable for our family to think about what they are thankful for this year.
Check it here.
8. Free Thanksgiving Word Search Printables
Here's are 2 free Thanksgiving word search printables for grade schoolers! Shaped like a turkey and with a key at the bottom feel free to print as you'd like.
Check it here.
7.
Every holiday has its charms, but there is nothing that compares to a full Thanksgiving dinner. I get so excited to fill up my plate with mashed potatoes, vegetables, gravy, and ALL of the pie! Pass the time while you are waiting for dinner to be ready this year by filling out this Thanksgiving word scramble.
Check it here.
6.
This cute twist on the handprint turkey uses handprints from not just your child, but you too! Parents and kids will make this adorable paper project together. Whether you are a family of three or ten, doesn't matter!
Check it here.
5. How to Celebrate Thanksgiving with a Gratitude Pumpkin
Help your kids be more grateful and celebrate what they're thankful for with this gratitude pumpkin that's perfect for November and Thanksgiving.
Check it here.
4. Hilarious Thanksgiving Games Everyone Will Love
These Thanksgiving games are perfect for the Thanksgiving downtime. They're great for kids, great for adults, and even better for families to all play together.
Check it here.
3. DIY Thanksgiving Paper Chain Garland
This thankful paper chain garland is not only the perfect Thanksgiving craft and activity to do as a family but the best part is it can be kept on display year-round.
Check it here.
2. Ideas to Celebrate Thanksgiving
Due to 2020 being, well 2020, it looks like many families will be having a most unusual Thanksgiving this year. Typically a time for gathering, Thanksgiving 2020 will be a more subdued affair for people who can't be with their families as usual. Thanks COVID!
Check it here.
1. DIY Thanksgiving Turkey Glitter Jar for Kids
Learn how to make a turkey glitter jar with the kids before Thanksgiving. These turkey sensory bottles are the perfect preschool Thanksgiving activity for your classroom or at home.
Check it here.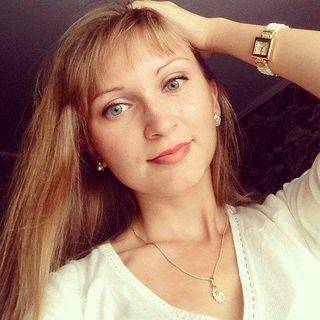 I share healthy recipes, clean eating ideas, and meal plans for weight loss, as well as give you the best tips on wellness, pregnancy, and parenting advice.