Need some decor or gifts this Halloween? Here are 15 unique pumpkin crafts that both kids and adults will enjoy!
15. Paper Bag Pumpkin
This adorable Paper Bag Pumpkin is an easy and fun craft for kids to make. It's the perfect pumpkin craft for Fall, Halloween, and Thanksgiving.
Check it here.
14. Fabric Pumpkins On Wood Board
These fabric pumpkins are a fun way to use fabric that requires zero sewing! Simply twist and glue for a cute decor that is super easy to make!
Check it here.
13. Simple Cork Pumpkins
These cork pumpkins are super quick & easy to make! They are a great project for groups and those looking for budget fall decor!
Check it here.
12. Loom Knit Pumpkins for Fall Decor with a free loom knitting pattern
Learn how to loom knit using this cute loom knit pumpkin pattern! Make an entire loom knit pumpkin patch with this step by step tutorial that's great for beginners.
Check it here.
11. Candy Corn Ruffled Felt Pumpkin
Fall is my favorite time of year, and that means I have a never-ending list of project ideas! So much DIY inspiration, so little time…
Check it here.
10. DIY No-Sew Yarn Wrapped Pumpkins
These No-Sew Yarn Wrapped Pumpkins are super easy to make, require no special crafting skills and are totally adorable. If you need a quick fall craft, or would like a (supervised) project for your children on a rainy weekend, these pumpkins are a terrific craft project.
Check it here.
9. Paper Pumpkin Craft
This sweet little Paper Pumpkin Craft is perfect for autumn decor! Make one, make three, make a dozen; the more the merrier and they are easy to fabricate. Whether looking for mantel or tablescape decorations or just a whimsical adornment for a side table or windowsill, this simple to make Paper Pumpkin Craft is a great addition to your fall decorating scheme.
Check it here.
8. Tin Can Pumpkins Craft
A cute way to upcycle your soup, vegetable and fruit cans into a darling autumn craft. This Tin Can Pumpkins Craft is a variation of the tin can painting that we all learned in grade school. This is a simple craft that is easy enough for a child to make with some adult supervision.
Check it here.
7. DIY Personalized Halloween Pumpkin Bucket
Instead of toting around generic plastic pumpkin buckets for trick-or-treating, make those buckets a matching part of the kiddos' costumes. A DIY Personalized Halloween pumpkin bucket is so much fun to get creative with and very easy to make.
Check it here.
6. Felted Dryer Ball Pumpkins For Decor and Future Use
Learn how to make felted dryer ball pumpkins. Use them for your fall decor now. Then later you can use them in the dryer.
Check it here.
5. Tin Can Jack-O-Lantern Planters with DecoArt
I love Halloween, mums and vintage stuff. I put them all together with this project to make a trio of Jack-O-Lantern Planters with vintage inspired pumpkin faces. This is a fun painting craft you can finish in a weekend.
Check it here.
4. DIY Jack-O-Lantern Jars
Happy Fall everyone! Tis the pumpkin (or jack-o-lantern) season. While the weather here hasn't been too fall like until today (Thank you Hurricane Matthew!),
Check it here.
3. Paper Pumpkin Craft
We're gearing up for Thanksgiving in our house. And you know what that means… it means a Thanksgiving craft. If you want to keep the kids busy, try this easy and fun Paper Pumpkin Craft.
Check it here.
2. Velvet Pumpkins
You can hand sew this pretty fabric pumpkins even if you do not know how to sew a straight stitch. I am sharing how to find the fabric for very little cost to make your own set of Velvet Pumpkins.
Check it here.
1. White Pumpkin Decor from Cheap Thrift Store Foam Pumpkins
Making white pumpkin decor from cheap thrift store foam pumpkins couldn't be easier. This white pumpkin decor fits right in with farmhouse style fall decorations can be used all the way through Thanksgiving because they are more neutral and not that classic "Halloween" orange.
Check it here.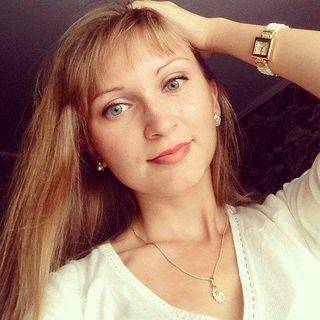 I share healthy recipes, clean eating ideas, and meal plans for weight loss, as well as give you the best tips on wellness, pregnancy, and parenting advice.