Summer brings tons of holiday vacations and opportunities to spend time outside. Depending on where you're going on vacation and how much money you have to spend on food, you may want to cook some easy meals yourself to save money for the rest of your trip. But you can't bring your entire kitchen, right? Don't worry; you can simply prepare a filling meal with only a few items that you may bring with you or purchase at the nearest store.
With that in mind, I've put together a list of 15 quick and easy vacation rental meals perfect for the summer!
15. Cider Glazed Chicken Breasts
This Cider Glazed Chicken Breasts recipe from Cooking Light is amazing. They were ready in under twenty minutes, making them a perfect week-night meal, especially when you're feeling particularly rushed.
Check it here.
14. Easy 10 Minute Instant Pot Spaghetti
Here's an easy 10 minute Instant Pot spaghetti recipe that's a favorite one pot meal! Just dump in a few ingredients to make a complete pasta dish that feeds all five of us for under ten dollars!
Check it here.
13. Funfetti Mug Cake: Birthday Cake in a Mug
This Funfetti mug cake is a birthday cake in a mug! It's so delicious I don't think I want to bake a traditional cake ever again! The result is a super fluffy, super moist and incredibly good mug cake that's perfect for celebrating a birthday or just for celebrating anything worth celebrating.
Check it here.
12. One Pot Taco Beef And Rice
Change up your Taco Tuesday this week with our One Pot Taco Beef and Rice. A taco skillet recipe that's quick, easy and delicious will soon become a family favorite taco alternative.
Check iy here.
11. One Pot Spaghetti and Meatballs
One Pot Spaghetti and Meatballs is an easy recipe that cooks pasta and homemade meatballs together in a delicious tomato sauce. Ground beef meatballs simmer in a quick homemade sauce and then uncooked spaghetti is added.
Check it here.
10. Sausage and Pepper Pasta
Sausage and pepper pasta made with Italian sausages is the perfect easy weeknight pasta and cheesy comfort food.
Check it here.
9.
I had my first Vietnamese sub about 5 years ago and I couldn't believe what I had been missing my entire life! I'd have one at least once a week if it weren't for the financial and caloric expense. So, I've come up with this Banh Mi Turkey Hot Dog instead. I was amazed at how delicious it and satisfying it was!
Check it here.
8. Sheet Pan Oven Baked Gnocchi with Sausage and Vegetables
Sheet pan oven baked gnocchi with sausage and vegetables is a quick dinner that comes together in just 25 minutes and is made in one pan.
Check it here.
7. 
Easy Chicken Parmesan is a delicious and hearty 30 minute meal. Lightly breaded chicken breasts, quickly skillet fried, simmered in marinara sauce, topped with creamy mozzarella and parmesan cheese, served over your favorite pasta or zoodles.
Check it here.
6.  
Easy Chile Relleno Casserole is delicious vegetarian dish made with whole roasted Hatch green chiles, stuffed with Monterey Jack cheese, topped with an egg, milk batter, then baked into fluffy perfection. Easily adapted to be gluten free.
Check it here.
5. Crockpot Chicken Tacos
The most amazing crockpot chicken taco meat you will ever make using flavorful chicken thighs. This easy chicken taco meat recipe is only 5 ingredients!
Check it here.
4. 
Deliciously packed with flavor, this traditional rice and tomatoes dish from Portugal is ready for serving in thirty minutes. Easy-peasy preparation, try Arroz de Tomate for tomorrow night's dinner! You will not regret it!
Check it here.
3. Instant Pot Pineapple Teriyaki Meatballs
What I love about Instant Pot Pineapple Teriyaki Meatballs is how easy it is for a quick meal. Using frozen meatballs for this allows for basically no prep. Add brown rice to make it a meal in under 30 minutes.
Check it here.
2. Sheet Pan Breakfast Tostadas
A Southwestern take on eggs and toast, these sheet pan breakfast tostadas are a step away from ordinary, with crunchy corn tortillas, sharp cheddar cheese, eggs, and brilliant salsa verde.
Check it here.
1. 
This delicious barbecued pulled pork is made in your crock pot, not on the grill. Slow cook a pork roast until it's pull apart tender and then add your favorite barbecue sauce. This crock pot BBQ pulled pork is perfect for an easy weeknight dinner.
Check it here.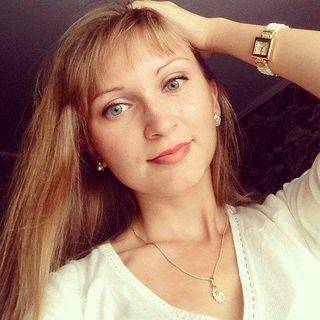 I share healthy recipes, clean eating ideas, and meal plans for weight loss, as well as give you the best tips on wellness, pregnancy, and parenting advice.