Summer brings tons of holiday vacations and opportunities to spend time outside. Depending on where you're going on vacation and how much money you have to spend on food, you may want to cook some easy meals yourself to save money for the rest of your trip. But you can't bring your entire kitchen, right? Don't worry; you can simply prepare a filling meal with only a few items that you may bring with you or purchase at the nearest store.
With that in mind, I've put together a list of 25 quick and easy to make vacation rental meals perfect for the summer!
Philly Cheesesteak Burgers offer a distinctive and enjoyable option for burgers all year long. Integrating the classic cheese steak elements of green pepper, onion, and melted cheese, these juicy quarter-pound burgers truly stand out.
This cheesesteak-inspired recipe for two yields a modest batch of quarter-pound burgers, making it ideal for lunch, dinner, game day, or a romantic date night meal.
While our patties feature beef, ground chicken or ground turkey would also be a delightful alternative in this recipe.
Effortless weekday meals can't get more remarkable than these sheet pan mussels. Robust aromatic ingredients unite with curry paste and creamy coconut milk to create an amazing broth that's used directly on the sheet pan to steam the mussels and permeate them with taste. To minimize preparation time for this upscale dish, we opt for ready-made ginger, garlic, and lemongrass paste; however, you can replace them with fresh, whole alternatives. In fact, if you find yourself with extra time, you could even attempt crafting your own curry paste.
Preparing an entire chicken not only results in a fantastic meal, but the leftovers can also be used for chicken salad or a batch of chicken soup. This straightforward and incredibly tasty recipe is sure to delight everyone.
My relatives adore my slow-roasted chicken dish; however, I've been making it for so long that I decided it was time to experiment with new combinations of vegetables and spices. Even the best recipes can become monotonous over time.
This chicken is destined to become a beloved family dish. Pair it with crunchy country potatoes on the side, and your loved ones will savor each morsel!
Bursting with delicious flavors, this classic rice and tomato recipe from Portugal can be prepared and served in just thirty minutes. For an effortless meal, give Arroz de Tomate (Portuguese Tomato Rice) a try at tomorrow night's dinner – you'll be delightfully amazed!
Portuguese Tomato Rice is an incredibly adaptable dish, suitable as an appetizer, a side, or as the foundation for a hearty seafood main course.
Regardless of whether it's a warm summer evening and the dish has just left the kitchen, simply pair arroz de tomate with a cold glass of white wine, and you're all set to enjoy!
Oatmeal Breakfast Bars serve as an excellent option for breakfast or an afternoon treat. These bars boast the wholesome benefits of oatmeal, flaxseeds, peanut butter, and pumpkin puree.
Without eggs, these nutritious oatmeal breakfast bars are also gluten-free, provided gluten-free oats are used. These homemade baked oatmeal bars surpass store-bought alternatives and are easily prepared with common pantry items.
Natural sweeteners like maple syrup or honey render them guilt-free and void of refined sugar, making them ideal for make-ahead breakfasts, snacks, and afterschool treats.
Incorporating vegetable puree as one of the moist components offers a healthful alternative to the oil quantity typically used in such recipes.
These simple chia-infused overnight oats offer a swift, effortless, and nutritious breakfast choice.
Starting your day with overnight oats is a wholesome approach, particularly if you're short on time in the morning. They can be conveniently taken from the refrigerator and are ready to be enjoyed immediately.
Creating these chia overnight oats is a breeze, and they're truly tasty. I hope your family relishes them as much as mine does.
A steak fajita quesadilla serves as an excellent method for transforming a modest amount of beef into a satisfying meal for the entire family! Create them using leftovers and a handful of staple ingredients.
The challenge of stretching a limited portion of meat to feed numerous people may seem daunting, but there's a clever solution. Quesadillas provide an ideal means to extend a small quantity of meat into a satisfying meal for everyone in the household!
Prepare your very own homemade Egg McMuffin-style sandwiches in large quantities, perfect for making in advance and enjoying as a warm, on-the-go breakfast! Are you ready to try a freezer-friendly breakfast egg sandwich?
For those who appreciate the classic Egg McMuffin, these scrumptious sandwiches will be a delight, not only for their taste but also for the time and money saved by avoiding the drive-thru.
We often receive requests for simple make-ahead breakfast suggestions, and these breakfast egg sandwiches are among our top choices due to their adaptability. Discover how easy it is to create them and just how delectable they can be!
Discover how to create exceptional salmon patties that can be prepared in under 30 minutes, perfect for a quick dinner, and loaded with taste, especially when garnished with a delightful herb sauce.
While I'm fond of my turkey patties, these salmon patties may have just become my new favorite! They're bound together with breadcrumbs, egg, and Greek yogurt, and seasoned with garlic, parsley, Dijon mustard, and fresh lemon juice.
These patties are genuinely bursting with flavor and deliciousness. Just the thought of them makes my mouth water! And whatever you do, don't forgo the herb sauce – it elevates these patties to a whole new level of deliciousness!
This wholesome avocado and egg mixture employs mashed avocado as a substitute for mayo, resulting in a creamy, flavorful blend perfect for salads, lettuce wraps, or sandwiches!
Although I've previously shared a curried egg mixture, I haven't yet introduced you to my favorite avocado and egg combination. That changes now!
This versatile recipe is ideal for vegetarians, those seeking a straightforward, nutrient-dense meal or snack option, or anyone who appreciates a handy staple recipe.
I particularly enjoy keeping this egg mixture readily available for effortless lunches throughout the week. It was a pleasant surprise to discover that my 16-month-old, Olivia, also adored this salad! We simply served it to her in a bowl with a spoon.
15. Cider Glazed Chicken Breasts
This Cider Glazed Chicken Breasts recipe from Cooking Light is amazing. They were ready in under twenty minutes, making them a perfect week-night meal, especially when you're feeling particularly rushed.
Check it here.
14. Easy 10 Minute Instant Pot Spaghetti
Here's an easy 10 minute Instant Pot spaghetti recipe that's a favorite one pot meal! Just dump in a few ingredients to make a complete pasta dish that feeds all five of us for under ten dollars!
Check it here.
13. Funfetti Mug Cake: Birthday Cake in a Mug
This Funfetti mug cake is a birthday cake in a mug! It's so delicious I don't think I want to bake a traditional cake ever again! The result is a super fluffy, super moist and incredibly good mug cake that's perfect for celebrating a birthday or just for celebrating anything worth celebrating.
Check it here.
12. One Pot Taco Beef And Rice
Change up your Taco Tuesday this week with our One Pot Taco Beef and Rice. A taco skillet recipe that's quick, easy and delicious will soon become a family favorite taco alternative.
Check iy here.
11. One Pot Spaghetti and Meatballs
One Pot Spaghetti and Meatballs is an easy recipe that cooks pasta and homemade meatballs together in a delicious tomato sauce. Ground beef meatballs simmer in a quick homemade sauce and then uncooked spaghetti is added.
Check it here.
10. Sausage and Pepper Pasta
Sausage and pepper pasta made with Italian sausages is the perfect easy weeknight pasta and cheesy comfort food.
Check it here.
9. Banh Mi Turkey Hot Dogs – Weight Watchers Friendly
I had my first Vietnamese sub about 5 years ago and I couldn't believe what I had been missing my entire life! I'd have one at least once a week if it weren't for the financial and caloric expense. So, I've come up with this Banh Mi Turkey Hot Dog instead. I was amazed at how delicious it and satisfying it was!
Check it here.
8. Sheet Pan Oven Baked Gnocchi with Sausage and Vegetables
Sheet pan oven baked gnocchi with sausage and vegetables is a quick dinner that comes together in just 25 minutes and is made in one pan.
Check it here.
7. Easy 30 minute Chicken Parmesan Recipe + Gluten Free and Low Carb Option
Easy Chicken Parmesan is a delicious and hearty 30 minute meal. Lightly breaded chicken breasts, quickly skillet fried, simmered in marinara sauce, topped with creamy mozzarella and parmesan cheese, served over your favorite pasta or zoodles.
Check it here.
6. Best Easy Chile Relleno Casserole (+ Gluten Free Option)
Easy Chile Relleno Casserole is delicious vegetarian dish made with whole roasted Hatch green chiles, stuffed with Monterey Jack cheese, topped with an egg, milk batter, then baked into fluffy perfection. Easily adapted to be gluten free.
Check it here.
5. Crockpot Chicken Tacos – Make on Vacation Easy Meal
The most amazing crockpot chicken taco meat you will ever make using flavorful chicken thighs. This easy chicken taco meat recipe is only 5 ingredients!
Check it here.
4. Portuguese Tomato Rice (Arroz de Tomate)
Deliciously packed with flavor, this traditional rice and tomatoes dish from Portugal is ready for serving in thirty minutes. Easy-peasy preparation, try Arroz de Tomate for tomorrow night's dinner! You will not regret it!
Check it here.
3. Instant Pot Pineapple Teriyaki Meatballs
What I love about Instant Pot Pineapple Teriyaki Meatballs is how easy it is for a quick meal. Using frozen meatballs for this allows for basically no prep. Add brown rice to make it a meal in under 30 minutes.
Check it here.
2. Sheet Pan Breakfast Tostadas
A Southwestern take on eggs and toast, these sheet pan breakfast tostadas are a step away from ordinary, with crunchy corn tortillas, sharp cheddar cheese, eggs, and brilliant salsa verde.
Check it here.
1. Crock Pot BBQ Pulled Pork – Easy Meal to Cook for Beach Vacation
This delicious barbecued pulled pork is made in your crock pot, not on the grill. Slow cook a pork roast until it's pull apart tender and then add your favorite barbecue sauce. This crock pot BBQ pulled pork is perfect for an easy weeknight dinner.
Check it here.
25 Easy Vacation Meals For The Summer (Healthy and Rental Super Easy Recipes)
Check out our collection of easy vacation meals that are perfect for dinner or snacking. Whether you're staying at an Airbnb, beach house, or rental house, these recipes to make ahead of time will save you time and stress. With a focus on easy meals, you'll have plenty of snack ideas and vacation dinner options to choose from.
Ingredients
Philly Cheesesteak Burgers - Easy Travel Food
Sheet Pan Thai Red Curry Mussels - Easy Vacation Dinner Idea
Roasted Chicken and Vegetables - Chicken Salad with Leftovers
Portuguese Tomato Rice (Arroz de Tomate) - Best Side Dish for a Fish and Seafood
Oatmeal Breakfast Bars (Peanut Butter & Pumpkin Puree)
Overnight Oats with Chia - Easy Vacation Food
Instructions
Choose any Easy Vacation Meals For The Summer from the post that you like
Click on the link below the photo to get the full recipes and instructions.
Try the best Easy Vacation Meals For The Summer and share your photo under my pin on Pinterest!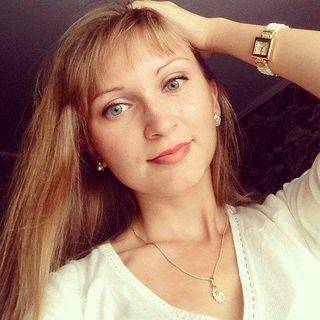 I share healthy recipes, clean eating ideas, and meal plans for weight loss, as well as give you the best tips on wellness, pregnancy, and parenting advice.