Are you ready for a spooky and fun Halloween night? There is something you might be missing in the list of traditional Halloween party foods – it's some great vegan Halloween recipes! This post will help you add to your table some vegan Halloween treats.
15. Carrot Ginger Quinoa Pepper Jacks
Carrot Ginger Quinoa Pepper Jacks – delightfully ghoulish Pepper Jacks – jack o lanterns carved from peppers. kids of ALL AGES will love these!
Check it here.
---
Ready to kickstart your Vegan Fitness Plan? It's time to look and feel better than ever before! Just get yourself this Vegan Health and Fitness eBook.
---
14. 3-Ingredient Paleo Banana Ghosts (aka "Boo"-nana Ghosts for sugar-free, allergy-friendly Halloween fun!)
These 3-ingredient Paleo Banana Ghosts are sugar-free, top 8 allergy-free, and can even be made Whole30. Perfect for nut-free school zones and Halloween class parties, these "Boo"-nana Ghosts are easy enough for even little kids to help make!
Check it here.
13. Halloween "Puppy Chow" Muddy Buddies
We turned classic (and delicious) "Puppy Chow" Muddy Buddies into a spooky treat. Perfect for your next haunted Halloween party!
Check it here.
12. Vegan Pumpkin Scones with Coffee Glaze
Sweet, cinnamony vegan pumpkin scones made with coconut oil in place of butter. These gluten-free treats are refined sugar-free, dairy-free, and are a healthful alternative to regular scones. Stay tuned for two ways of preparing this recipe – a gluten-free version, and a grain-free, paleo version.
Check it here.
11. Maple Candied Apples
With fall resolutely in place, and Halloween looming ever so close, I wanted to make something special with my children, that I think you'll enjoy making with yours too: Maple Candied Apples.
Chec it here.
10. Peanut Butter Apple-Lanterns for Halloween
Cute and tasty Peanut Butter Apple-Lanterns appetizers that come together quickly and are perfect for Halloween and Kid snacks!
Check it here.
9. White Chocolate Pumpkin Peanut Butter Cups
Need a unique, fall treat? These vegan White Chocolate Pumpkin Peanut Butter Cups are incredible, and easier to make than you might think!
Check it here.

8. Stuffed Mushroom Eyeballs for Halloween
Mmm.. Delicious eyeballs! No, no cannibalism here, just some Stuffed Mushroom Eyeballs, filled with a garlicky tofu ricotta!
Check it here.
7. Healthy Halloween Treats – Monster Mouths (paleo, vegan)
These monster mouths are perfect healthy Halloween treats and just use apples, strawberry jam, nut butter, and almonds / sunflower seeds. Naturally paleo, vegan, nut-free, grain-free, gluten-free and dairy-free.
Check it here.
6. Easy Raspberry Halloween Mummy Pies
Halloween mummy pies are a fun and easy way to make spooky Halloween party food! You can make them with just 3 ingredients – but I also give the recipe to make your own bloodcurdling raspberry sauce.
Check it here.
5. Scary Halloween Monsters Bites
I can believe Autumn is already around the corner and all I can think of, especially on a rainy day like today is spooky Halloween treats.
Check it here.
4. Meringue Ghosts: A Spooky Vegan Halloween Treat
I have been playing with the idea of making spooky meringue ghosts for quite some time.
Check it here.
3. Spider Cupcakes for Halloween
Impress all your family and friends with these spooky and delicious cupcakes! These vegan spider cupcakes for Halloween are easy to make, tasty and kid-friendly!
Check it here.
2. Halloween Pumpkin Pie / Jack-o'-Lantern Pie
Halloween is just around the corner and what better way to celebrate it than a delicious vegan Halloween Pumpkin Pie? Easy, quick and delicious!
Check it here.
1. Halloween Meringue Ghosts
These super cute meringue ghost lollies are the perfect Halloween treat for your little monsters!
Check it here.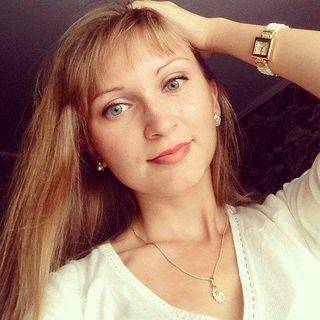 I share healthy recipes, clean eating ideas, and meal plans for weight loss, as well as give you the best tips on wellness, pregnancy, and parenting advice.