Looking for the easy Halloween treats for school party? We've got you covered in this collection of the most fun and spooky yummy treats for your kids. Just in case, we've got also a list of the best vegan Halloween recipes, and a huge list of school Halloween Party Ideas. See also Halloween Snacks ideas, classroom party Treats and Drinks For Teens.
You've gotta try these Chocolate Halloween Popcorn Balls I found – they're super fun, easy to make, and only need 3 ingredients! Seriously, who doesn't love chocolate-covered popcorn, right?
Basically, it's like chocolate popcorn in a fun Halloween shape. And there are so many reasons to love this recipe! Trust me, both kids and adults will go crazy for these treats.
You've gotta see these spider web cupcakes I found – they're the perfect mix of spooky and cute for a fun Halloween dessert! They've got a moist pumpkin chocolate cake with a spiced cream cheese frosting, so they're absolutely delicious too.
Oh, and the chocolate spider webs on top? If you're short on time, you can totally use them to decorate store-bought cupcakes and still get that awesome Halloween vibe. It's such a cool idea!
You know me, I'm all about those semi-homemade treats that make me look like a pro without much effort. So, I found these Rice Krispie Treat Monsters that are just perfect for that!
You can either bake them or go no-bake (just grab some store-bought packages)! All you have to do is melt some chocolate, dip the treats, and stick on those googly eyes. It's super easy, but they end up looking like something you'd get from a fancy bakery!
15. DIY Monster Halloween Marshmallows Tutorial
My kids love marshmallows and I love making fun holiday treats that are easy and cute. These Halloween marshmallows are the perfect way to get in the spooky spirit for a movie night!
Check it here.
14. Halloween Bark
Almond bark is something that I associate the Christmas holidays with. Almonds nestled inside layers of chocolate: a classic treat. This Halloween bark is a distant cousin of traditional almond bark, created with the same principles but contains an assortment of Halloween goodies.
Check it here.
13. Cute and Spooky Spider Cupcakes
Are you ready for some Halloween fun? Cute and spooky spider cupcakes totally fit the bill in the sweetest and creepiest way. You don't have to be a master baker to nail the perfect treat for any season, trust me. These yummy cupcakes come together so easily, you won't even believe it.
Check it here.
12. DIY Frankenstein Frozen Treats
Halloween is just so close, I can taste it. Speaking of, I'm sharing some yummy easy-to-make treats that are perfect for a non-candy festive snack that everyone will love. These DIY Frankenstein popsicles are made delicious with So Fruitty frozen treats in their Yummy Avocado and Fragrant Sweet Kiwi flavors.
Check it here.
11. Peanut Butter Cup Spider Cookies
Peanut butter cup spider cookies are a fun, homemade treat for Halloween. Adorable peanut butter cup spiders sit on top of soft, chewy peanut butter cookies.
Check it here.
On this website, I feature a select number of partners and companies that have products that could help my audience. When you purchase something through my partner links, I might get paid for the referral at no extra cost to you. Read the full disclosure here.
10. Easy DIY Halloween Spider Web Cupcakes
Enjoy my Halloween spider web cupcakes, when you are want a spooky treat! The spider web design is easy to create, even if you have no previous cake decorating experience.
Check it here.
9. Halloween Rice Krispie Pops Recipe
This holiday is meant for sweet fun, so you will want to make my easy orange and black Halloween Krispie Treat pops to enjoy throughout the season.
Check it here.
8. Witch Hat Brownie Pops
Witch hat brownie pops will be the hit of your Halloween party! Simple to make with a box brownie mix, fast frosting, and an easy piping method!
Check it here.
7. Mummy Rice Krispies Treats
Mummy Rice Krispies Treats are an easy and quick Halloween recipe. Perfect for kids or school parties.
Check it here.
6. Halloween Candy Bar Pretzel Bites
Halloween Candy Bar Pretzel Bites are easy to make with mini candy bars sandwiched between pretzels. A spooky treat that is perfect for Halloween parties!
Check it here.
5. Halloween Monster Teeth Recipe – Easy Halloween Treat Idea
Halloween monster teeth are silly and super easy to make. Great for an after-school snack, playdate treat, or school party. Halloween monster teeth are a quick treat to whip up for kids and even adults.
Check it here.
4. String Cheese Ghosts – Super Easy Halloween Classroom Treat
While we love all the elaborate Halloween treat creations (Pinterest is crazy with them!) sometimes it takes only a few seconds to turn everyday snacks into something a little bit special for Halloween.
Check it here.
3. Easy, Healthy Halloween Treats – Clementine Pumpkins and More!
The fun and spooky foods that start popping up in October are one of the most fun parts of Halloween. We have food shaped like all kinds of fun fall items and characters. Most of these treats are usually on the very UNHEALTHY side, but there are some easy, healthy halloween treats that are still super fun!
Check it here.
2. Fruit Bat Skewer Tutorial – Perfect Halloween Treat for School
Healthy Halloween snacks can be fun and delicious, too! Just check out these adorable Halloween bat fruit skewers.
Check it here.
1. School Halloween Ghost Vanilla Donuts
Halloween Ghost Vanilla Donuts are perfect kids party treat. These sweet vanilla flavored donuts are made with all wholesome ingredients, REFINED SUGAR-FREE and with no extra fat. Super HEALTHY and super scary.
Check it here.
Easy Halloween Treats for School - Best Ideas Of Halloween Snacks for Kids Classroom Party
Looking for easy Halloween treats for the school party? We've got you covered in this collection of the most fun and spooky yummy treats for your kids.
Ingredients
Cute and Spooky Spider Cupcakes
Frankenstein Frozen Treats
Peanut Butter Cup Spider Cookies
Halloween Rice Krispie Pops Recipe
Witch Hat Brownie Pops
Instructions
Choose any Halloween Treats for School from the post that you like
Click on the link below the photo to get the full recipes and instructions.
Try the best Halloween Treats for School and share your photo under my pin on Pinterest!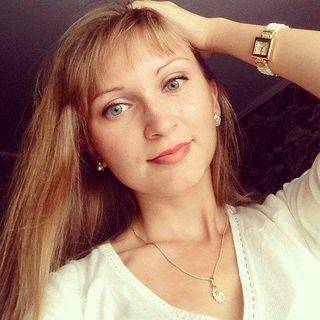 I share healthy recipes, clean eating ideas, and meal plans for weight loss, as well as give you the best tips on wellness, pregnancy, and parenting advice.