With the cold winter months behind us, it's time to wave goodbye to your usual warm bowl of soups and cup of hot chocolate, and welcome some light, bright meals this spring. The spring season ushers in a bounty of fresh fruits and vegetables that are particularly well-suited to a plant-based diet. And if you're looking for new ways to prepare your favorite fruits and veggies, I've compiled a list of 28 healthy vegan recipes perfect for the spring season!
Asparagus, a springtime vegetable, can be prepared in numerous ways, such as Roasted Asparagus or Risotto.
Why not savor it in a soup too?
This Plant-Based Velvety Roasted Asparagus Soup offers a fulfilling and uncomplicated experience. Roasted asparagus and garlic lend a richness of flavor to this heartwarming vegan soup. Delectable and possessing a delicate, creamy texture, it's ready in approximately 30 minutes. Free from dairy and gluten.
This is the ultimate springtime soup. It's swift and simple, transforming comfort food into a healthier option.
Who fancies being confined to the kitchen during a gathering? These roasted radish petite bagels are not only visually appealing for entertaining guests but also straightforward enough for a light midday meal. Featuring beautifully roasted rosy radishes blended with lemon rind and dill, these petite bagels can effortlessly multitask.
Whipping up these mini bagels takes a mere 30 minutes or less!
This plant-based potato salad presents a smooth, crispy, and delightful side dish that appeals to all. It's free of oil, wholesome, adaptable, and prepared in a mere 30 minutes! With its rich cashew-based mayo, pickles, bell pepper, celery, parsley, and radishes, it epitomizes the essence of the spring season.
In search of a traditional vegan potato salad crafted with non-dairy mayo and nourishing whole foods? Our effortless recipe is destined to become a regular fixture in your home.
This scrumptious plant-based rhubarb custard tart features a silky, homemade vanilla custard blend accompanied by sweet and tangy baked rhubarb atop a gluten-free shortbread base. With rhubarb season upon us, there's no better pairing than the tart-sweet rhubarb and luscious vanilla custard. Indulge in this dessert to fully embrace the essence of the spring season!
Brimming with fresh veggies, tofu, glass noodles, and a zesty dressing, these Transparent Noodle Salad Bowls are packed with nutrients and perfect for weekday lunches or shared family meals. Being naturally gluten-free, these vibrant bowls are a hit throughout the summer months.
One of the reasons I adore these Transparent Noodle Salad Bowls is their light and invigorating nature. They boast an abundance of fresh produce, offer customizable options, and don't necessitate the use of a heated oven.
Additionally, these bowls are inherently free of gluten and oil. They're also budget-friendly, adaptable, and an excellent means of incorporating a variety of vegetables into your daily meals.
Featuring velvety white beans and easily roasted green garlic shoots, this garlic shoots recipe incorporates fresh herbs, almonds, and arugula to create a delicious salad teeming with flavors and textures. Drizzled with a basic lemon and olive oil dressing, it's the quintessential springtime dish. Consider pairing this salad with crunchy bread for a rejuvenating light midday meal or enjoy it as a side dish to supplement your dinner with additional veggies.
Accompany it with a slice of crusty bread for a light and satisfying lunchtime experience.
Should you be in the mood for some seasonal baking, give these plant-based lemon cupcakes adorned with a delightful buttercream frosting a go!
These treats strike the ideal balance of sweetness, tang, and airiness — making them a fantastic indulgence for everyone to enjoy.
It might just be me, but it appears as though Spring has finally arrived!
These Cauliflower Slices accompanied by Zesty Mashed Peas boast an array of taste and texture that leaves you utterly content. The delectable, subtly sweet cauliflower slices are roasted impeccably to achieve a golden exterior. They harmonize exquisitely with the smooth and citrus-infused peas.
The peas contribute plant-derived protein and furnish a vivid and velvety base for the roasted cauliflower slices. To enhance the dish, I recommend adorning it with a sprinkling of delicate sea salt, freshly milled black pepper, grated lemon rind, verdant mint leaves, and a drizzle of premium extra virgin olive oil.
This tofu salad sandwich presents an excellent plant-based substitute for egg or tuna salad. Enjoy it on a slice of bread, tucked inside a wrap, or atop a salad for a grain-free alternative.
While it's common for traditional salad sandwiches to lean towards the dense and heavy side, there's no need for it to be so. Introducing an abundance of fresh vegetables and a touch of curry powder can add excitement to what can otherwise be dull and mundane. The smooth texture of tofu, combined with the crispy crunch of vibrant spring vegetables, results in a vegan rendition of a timeless favorite capable of deceiving even the most discerning grandmother.
Are you a fan of smooth, rich, citrus-infused pasta? This Plant-Based Lemon Butter Pasta with Peas & Scorched Leeks combines zesty lemon juice and vegan butter to create an exquisite dairy-free lemon butter sauce. Prepare to be enamored with your new go-to evening meal!
Moreover, it takes a mere 40 minutes and straightforward components to whip up this delightful dish!
This uncomplicated Oriental quinoa salad incorporates cucumber, cabbage, and red bell peppers, all mingled in a sesame-infused dressing. Entirely comprised of whole foods, it's plant-based and vegan-friendly!
Packed with protein, savor this cool and invigorating dish all through the warmer months of spring and summer!
A vibrant and delightful Springtime salad, crafted with in-season asparagus spears, crisp green peas, and sprouted garbanzo beans. Coat it in a zesty lemon tahini dressing for a rich and satisfying touch. Prepared in a mere 5-10 minutes.
Asparagus boasts an impressive nutrient profile, including ample amounts of vitamin K, folate, copper, selenium, vitamins B1, B2, C, and E. Furthermore, it serves as an excellent source of dietary fiber, manganese, phosphorus, vitamin B3, potassium, choline, vitamin A, zinc, iron, protein, vitamin B6, and pantothenic acid. It also provides a good supply of magnesium and calcium.
Indulge in this delectable plant-based pasta dish, abundant in protein and brimming with taste, which can be effortlessly prepared on a busy day! Coated in a velvety, protein-packed pesto, this speedy 30-minute meal will have your loved ones enthusiastically clearing their plates.
Is there anything superior to a versatile, soothing pasta creation that's packed with vital nutrients and low in fats and calories? Our simple plant-based pasta with a no-oil pesto sauce effortlessly meets all these criteria.
This fantastic fusion lets you enjoy additional helpings (even a second or third, we won't judge) while simultaneously emptying your refrigerator and utilizing any veggies nearing their expiration date.
15. Spring Vegetable Buddha Bowl (vegan)
A delightfully refreshing and seasonal dish, this vegan-friendly spring vegetable buddha bowl is packed with seasonal veggies, tofu and a minty creamy cashew dressing.
Check it here.
14. Creamy Beet Hummus
Creamy vegan beet hummus dip made from scratch. This hummus is vibrant, healthy, packed with plant-based protein and lots of flavor!
Check it here.
13. Mutabbal (Eggplant DIP)
Mutabbal is a Middle Eastern silky, lemony, garlicky, smoky, eggplant dip… Made with tahini, this eggplant dip is often confused with Baba Ganoush. This is an authentic Mutabbal recipe that you will love!
Check it here.
12. Savory Muhammara in 5 Minutes
A bold, robust roasted red pepper dip from the Middle East served with pita bread or pita chips. An easy vegetarian recipe made in the food processor in just 5 minutes. Put down the hummus and make some Muhammara.
Check it here.
11. Cabbage and Apple Vegan Coleslaw with Cumin Dressing
Tart apples, two kinds of cabbage, loads of fresh herbs, scallions, red onions and a robust cumin dressing will wake up your taste buds and level up your salad making. This vegan slaw recipe is great as a side salad, in a pita sandwich, croquette sandwich, BBQ sandwich etc.
Check it here.
10. Vegan Carrot Soup
Carrot soup made easy with a recipe that gives you a delicious one pot, creamy and thick soup which you will be making again and again. The recipe is also vegan and gluten-free.
Check it here.
9. Rhubarb Soup with Bacon Omelet
An easy to make rhubarb soup – tangy, aromatic and topped with bacon omelet. An amazing way of using rhubarb this spring.
Check it here.
8. Healthy Carrot Cake Energy Bites
Are you looking for a snack that is full of flavor but also healthy? Look no further, these carrot cake energy bites are delicious and nutritious too!
Check it here.
7. Lemon Chia Mini Muffins (Gluten-Free, Paleo)
Quick and easy one-bite mini muffins are at your fingertips! They're simple, they're tasty, and they're gluten-free. Bursting with lemon flavor, and surprisingly low in sugar, these are the perfect mini muffins for spring.
Check it here.
6. Almost Raw Fruit Tarts Vegan Plant-Based Recipe
These almost raw fruit tarts are super simple and quick to make but are delicious, super healthy, and use common ingredients found at most local groceries.
Check it here.
5. Chilled Vegan Cucumber Avocado Soup – Gluten Free & Keto
This chilled vegan cucumber avocado soup is a refreshing, healthy soup for the summer. Made with fresh mint & parsley! This cucumber avocado soup is vegan, gluten free & keto friendly!
Check it here.
4. Blackberry Kiwi Fruit Salad (Paleo)
Serve up this colorful Blackberry Kiwi Fruit Salad as a side for breakfast, lunch, or dinner! This delicious and simple fruit salad is top 8 allergen free and paleo.
Check it here.
3. Strawberry Poppy Seed Couscous Salad
Strawberry Poppy Seed Couscous Salad – This sweet & nutty blend of spring flavors is the perfect side for your Mother's Day brunch!
Check it here.
2. Roasted Carrot Soup for Spring Holidays
This Roasted Carrot Soup recipe is easy, vegan and gluten free. It's made with ginger and coconut milk so it's creamy and comforting. Healthy and delicious!
Check it here.
1. Purple Asparagus – Delicious Vegan Spring Recipe
Purple Asparagus Recipe with lime and shallots takes only 15-minutes, and it's as delicious as it is beautiful. Purple asparagus recipes are few and far between, so it's fun to whip this out for the perfect vegan/vegetarian spring or summer side!
Check it here.
28 Healthy Vegan Spring Recipes
With the cold winter months behind us, it's time to wave goodbye to your usual warm bowl of soups and cup of hot chocolate, and welcome some light, bright meals this spring. The spring season ushers in a bounty of fresh fruits and vegetables that are particularly well-suited to a plant-based diet. And if you're looking for new ways to prepare your favorite fruits and veggies, I've compiled a list of 15 healthy vegan recipes perfect for the spring season!
Ingredients
Spring Vegetable Buddha Bowl
Creamy Beet Hummus
Mutabbal (Eggplant DIP)
Cabbage and Apple Vegan Coleslaw with Cumin Dressing
Instructions
Choose any Healthy Vegan Recipes For The Spring Season from the post that you like
Click on the link below the photo to get the full recipes and instructions.
Try the best Healthy Vegan Recipes For The Spring Season and share your photo under my pin on Pinterest!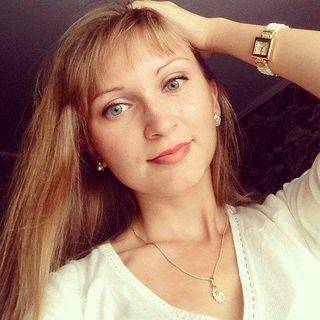 I share healthy recipes, clean eating ideas, and meal plans for weight loss, as well as give you the best tips on wellness, pregnancy, and parenting advice.