I'm sure we're all looking forward to spring since we can't wait for the temperatures to gradually climb and the plants to blossom once more! Spring is one of the most beautiful times of the year, and it's perfect for doing some productive activities with your kids – both indoors and outdoors! So, for days when you're stuck at home with your kids and need to find ways to keep them entertained before they throw a tantrum, I have here 15 easy DIY spring crafts for kids they will surely enjoy!
15. DIY Sun Catcher Mobile
This DIY Sun Catcher Mobile is the perfect craft for Easter. My little boy has been inside the house sick for the past few days. I wanted to do something to cheer him up. We decided to make a Suncatcher Mobile.
Check it here.
14. Bees a Buzzin' : Easy Spring Kid's Craft
Our playroom reboot happened to coincide with my oldest's spring break, which means my five year old was home and BORED. The playroom was formerly a "formal" sitting area so to say the art wasn't exactly playroom friendly would be a understatement.
Check it here.
13.
Spring Chick Succulent Planters
These cute Spring Chick Succulent Planters are the perfect spring craft project for kids.
Check it here.
12. Hammered Shamrock Prints and Clover Hearts
A fun St. Patrick's Day activity for kids or adults, these hammered shamrock prints and clover hearts are a festive way to decorate cloth for all sorts of holiday projects.
Check it here.
11. Leaf Printing on a T Shirt
Yesterday, my little one and I had some fun revisiting a craft that we first tried about 3 years ago; making leaf prints on a T-Shirt. It's super easy and fun for everyone because what kid doesn't like to bang on something with a hammer!?
Check it here.
10. Easter Egg Coloring Page Printable + How to Make Skittles Paints
Looking for a fun Easter kids activity?! How about making 2-ingredient watercolor paint with Skittles candies?! See how to make skittles paints and download a free Easter egg coloring page printable.
Check it here.
9. DIY Easter Egg Maracas
Easter egg maracas are a fun DIY instrument for toddler and preschoolers. These easy DIY maracas are simple to make using plastic eggs and plastic spoons.
Check it here.
8. Ladybug Paper Plate Craft – Toddler Craft
They say ladybugs bring good luck. My daughter has been obsessed with ladybugs ever since she found one in our basement. She went down to visit it every day. We had to steer her away from this ladybug that wasn't even alive on day one.
Check it here.
7. Easter Egg Sun Catcher Craft
Happy hump day! I don't think I've ever been as thankful for a week to be half over! Daylight savings time hit me like a ton of bricks! Yesterday, as I was getting ready for the day (at nearly 10am), I realized that this was my first "spring forward" in quite a few years! Shout out to Hawaii for not doing DST!
Check it here.
6. Rainbow DIY Melted Crayon Art Canvas Gift That Is So Cute It Will Make Them Cry!
I feel like the most loved mama in the world when my husband made this adorable DIY rainbow melted crayon art on canvas. It was such a thoughtful gift from my daughter for my birthday and I about cried happy tears when I saw it. This would be a great gift for Christmas, Mother's Day or a special birthday for any parent or grandparent!
Check it here.
5. Bumble Bee Paper Plate Craft
Looking for a fun Bumble Bee Paper Plate Craft to keep your kids buzzing with activity? We have an easy project they'll enjoy!
Check it here.
4. Easy Pretzel Chicks Recipe + "Tweet" Easter Printable Tags
Once again, I have seen these adorable little chicks on Pinterest and decided it was time to try them for myself. Yes, they really are as simple as they look! And these Easy Pretzel Chicks definitely have the "aww, cute" factor too.
Check it here.
3. Cute & Easy Fluffy Chick Craft For Kids
Make this adorable fluffy chick craft with the kids for spring time, Easter or when learning about farm animals!
Check it here.
2. Origami Butterflies
Watercolor Origami Butterflies made using coffee filter paper!
Check it here.
1. Easy DIY Garden Tic Tac Toe Game
I feel like I've been hibernating and now that the sun is out I've got many, many pages on my to-do list. This tic-tac-toe game is a project I've had in mind since late December.
Check it here.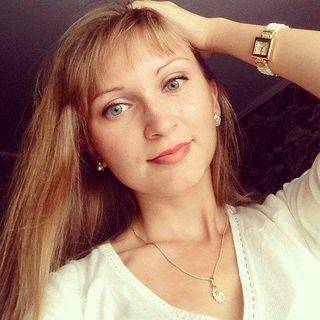 I share healthy recipes, clean eating ideas, and meal plans for weight loss, as well as give you the best tips on wellness, pregnancy, and parenting advice.