How do you make wooden Christmas ornaments?
Christmas is definitely one of the most magical and festive time of the year and what better way to get into the Christmas spirit than by decorating your home with festive ornaments? If you want to try out something new and get crafty with your decor, then why not follow a rustic and wooden theme? Wood decor has many benefits, from being durable and versatile to cost efficient and environmentally friendly. Reclaimed wood is a cheap, yet beautiful way to bring rustic charm to your house during the holidays. Wood decor is also very durable so it is hard to break – perfect when you have kids running around the house! And lastly, wood decor is easy to design! You can make your own Christmas decor and ornaments just with a piece of wood or some branches and twigs outside your home! With that said, here is a mini wooden Christmas tree craft idea you can do with the whole family:
Materials
Wooden blocks (cut into triangles preferably)
Paint
Paintbrushes
Liquid leaf (in gold)
Instructions
Start by painting the blocks of triangles with the colors of your choice then let them dry. You can then paint smaller leaf caps of gold with smaller brushes at the tops of the blocks. Then finally, add small dots on the blocks for an extra touch.
And if you want a simpler way of making your own wooden Christmas tree, then you can simply gather some twigs, a cardboard template, and glue the twigs to it!
Wooden Christmas decorations to make
There are many benefits on why you should consider making your own wooden Christmas decor – and some of them are that they are environmentally friendly and reusable! And in fact, wood is very easy to acquire. You can even simply just go out of your house and get some twigs and branches! Here are some ideas on what you can do with simple twigs and branches:
Rustic displays. Get a mason jar or a recycled tin can and place some tree branches inside. Decorate your jars and voila, you have a rustic display for your home!

Wreaths. The most common use of branches is to weave them into a Christmas wreath. You can add ornaments, evergreen plants, maybe some ribbons and lights, and more Christmas-themed materials you can think of!

Mini Christmas Trees. Why settle for one Christmas tree when you can have more? This is one DIY activity that your children can do!

Glitter branches. Another great display idea that is shiny and decorative!
And of course, you have endless options when you have wooden blocks! Some examples are:
Wooden snowman – You just have to find some wooden blocks and paint in white. Now make the nose and eyes using acrylic paint. Don't forget to add the extra details!

Wooden Christmas card display – You can show off and hang your Christmas cards as soon as you get them! You just attach the boards together and secure them with paint sticks. Then add burlap or twine and hang your cards rustic style from wooden clothespins.
The possibilities are endless so let your imagination do the work!
Wooden Christmas decorations
Christmas is the most festive time of the year so your home must look like it! Surround your home with vibrant colors and holiday-themed decor! And before you go out your way and break the bank buying all these decors, then why not make your own? Here are several homemade Christmas wood decoration ideas that are easy to make!
15. DIY Wood Burned Ornaments
DIY Wood Burned Ornaments made by my kids! With some wood slices, and a wood burning kit, your kids can create anything they can dream up!
Check it here.
14. A DIY Red and White Scandinavian Christmas Sign
More and more lately bits of my Scandinavian heritage are coming out in my decorating style as I am drawn to its simplicity and muted colours. I have been using a lot of soft reds and whites the past couple of years for Christmas and am absolutely in love with how they pair with the natural elements I have throughout my home.
Check it here.
13. How to Make Easy Wood Slice Ornaments Two Ways
If you're looking to add some rustic farmhouse charm to your Christmas decor this year, these easy wood slice ornaments are for you! I'm giving you two different methods to customize your designs to create unique DIY gifts or decorate your Christmas tree for the holidays. Plus, I have exciting news to share at the end!
Check it here.
12. Easy Fingerprint Christmas Ornament Crafts for Kids (+ Free Printable Christmas Countdown Calendar)
I love fingerprint crafts, cards, and gifts. I've carefully saved every sweet fingerprint memento, from each year of preschool, kinder and 1st grade, for all three kids. There's just something about a fingerprint creation that just pulls at your heart strings. Thinking about Christmas ornament crafts for kids, I figured it would make it all the more special if we could do something with fingerprints.
Check it here.
11.
These DIY wood slice ornaments are an easy way to make your own Christmas ornaments. Use a favorite paper napkin in any pattern or color to make custom ornaments that match your Christmas decorating style.
Check it here.
10. DIY Christmas Ornament Tree Sign (a $4 Christmas Decoration)
Creating beautiful handmade Christmas decorations is a big part of the holiday season for me. I love adding to my decor each year with new crafty items, and this year is no exception.
Check it here.
9. How to Make Mini Wooden Houses with Scrap Wood – A Christmas Cloche Idea
I hate to waste things…nice fabric, pretty ribbon, scraps of wood. To me, there are so many ways to enjoy these items a little longer! For Christmas, I decided to upgrade a pile of scrap wood by making mini wooden houses.
Check it here
8. Painted Snowman On Wood Christmas Decoration DIY
I hope you are getting into the mood for a cute and easy Christmas craft. If yes, there is nothing better, cuter, and cheaper than turning a reclaimed wood, old ceiling fan blade into a painted snowman couple.
Check it here.
7. Rustic Christmas Decor
I love really simple, rustic Christmas decor. I'm just not a showy, lights and production type of person, so when Plaid sent me this huge box of crafting supplies, I decided to stick with simple.
Check it here.
6. How To Make A 4 X 4 Snowman
After making 4 X 4 Pumpkins, we had part of a 4 X 4 left and I set out to create a 4 X 4 Snowman! I was really quite impressed with the results and suggested we make more for gifts. After all, 4X4 Wood Crafts are fun to make, easy on the budget, and people actually LIKE them!
Check it here.
5. DIY Wood Block Snowman: Reversible Cricut Winter Craft
An Easy DIY Wood Block Snowman craft perfect for winter. Use a Cricut to make this a reversible Christmas decoration out of 4X4 blocks.
Check it here.
4. Country Chic Christmas Ornament
My country chic christmas ornament and the first annual Home for the Holidays Blog Tour brought to you by Sondra Lyn at Home! and co-host is Michele from Our Rosey Life. 365 Days of crafts is featuring a Country Chic Christmas Ornament.
Check it here.
3. DIY Stocking Hanger
This DIY stocking hanger is a simple building project and, whether you have a fireplace mantel or not, it's a fun alternative to hanging the stockings in the standard spot.
Check it here.
2. Pallet Wood Christmas Tree
This DIY triangular Christmas tree is made from an old pallet and a string of Christmas lights, simple yet effective Christmas decor suitable for your sideboard, mantlepiece or even your porch.
Check it here.
1. How to Repurpose your Decor for a Unique Christmas Look
Last week I showed you how I upcycled my Christmas tree ornaments. Because you know I am frugal like that. Today I am going to show you how to repurpose your decor for a unique Christmas look, just like I have done with my living room.
Check it here.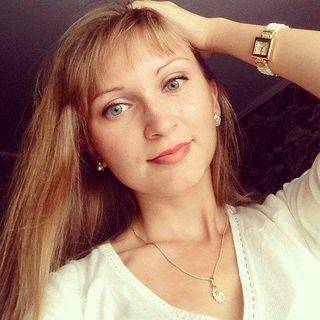 I share healthy recipes, clean eating ideas, and meal plans for weight loss, as well as give you the best tips on wellness, pregnancy, and parenting advice.