Did you know that air fryers are not limited to making your meals? In fact, air fryers can be seen as alternative equipment for your oven! If you do not have the time nor the patience to go through the long process of baking your favorite treats, then here are 52 quick and easy air fryer desserts you will love — from donuts to brownies and more!
Hey buddy, I've got this super easy fried bananas recipe that'll satisfy anyone's sweet tooth! It's got that natural sweetness from the bananas and a crispy layer from some added brown sugar. Just throw in some crunchy granola and whipped cream, or even put it on your morning pancakes!
Oh, and have you tried making air fryer shortbread? It's such a simple recipe to start with – only three ingredients and 10 minutes of prep time. Make them into cookies or shortbread fingers that are perfect for dipping in coffee.
I found this amazing air fryer apple crisp recipe. You can use the baking dish that came with your air fryer or any oven-safe dish. It looks so good in a fancy ceramic dish, and you can eat it straight from the container! Or, for individual servings, use 4 oz ramekins. They're the perfect size!
And guess what? I love making dessert empanadas in the air fryer! I'm a huge fan of pre-made empanada pastry – it's such a time-saver! Just remember not to overfill them, so they don't bubble up and spill out.
For a fun snack, you should try making apple pie air fryer egg rolls! They're perfect for get-togethers or just coffee with friends. Using egg roll wrappers gives you that crispy outside and tender inside. And if you want more texture, make your own filling and dice the apples small enough to cook but still keep their shape.
Monkey bread in the air fryer is also a must-try. It's warm, sweet, sticky, tender, and so irresistible! You can proof and bake this gooey pull-apart sweet bread right in your air fryer for everyone to share.
I've got this air fryer blueberry muffins recipe for you. No need to worry about your cupcake tin fitting in the air fryer – just use these cute paper liners that keep their shape without a tray! Since there's only two of us, making smaller batches is perfect for satisfying our sweet cravings without having leftovers for weeks.
You know what's amazing about this recipe? It's got this vibrant, bright filling and a super creamy, dreamy glaze. Waiting for the glaze to set is tough, but hey, if you wanna dive right in with sticky hands, I won't judge!
I still buy Pop-Tarts sometimes! I don't know if it's the sugar or the nostalgia, but I can't help it. Making your own is so much fun, though! You can go wild with fillings – banana and Nutella are my favorites.
Have you tried air fryer grilled peaches? Just four ingredients and 15 minutes. You won't get those grill marks, but the flavor is all there! I like the graham cracker crumble, but they'd be great with a bit of brown sugar too.
There's this air fryer chocolate chip skillet cookie – it's perfect! No need for a big oven if you're not making a bunch. Cook it a bit longer if you like, but I love it chewy and gooey.
Cheesecake chimichangs in the air fryer? I was sold before I even tried them! Quick cheesecake mix, customizable with fruit, jam, Nutella, or pie filling. You can skip the cinnamon if you want – just brush with butter and add a bit of sugar for crunch.
Air fryer berry hand pies are another great option. They use jam as filling, which makes them even sweeter and super flavorful. Just remember, they'll be super hot when they come out!
If you've got leftover bread, make air fryer bread pudding. It's soft, sweet, and a great way to use stale bread. Give the custard a couple of hours to soak in for the best results.
Baked apples in the air fryer are like a self-contained apple crisp. Just cut the back a bit for a flat surface and sprinkle with brown sugar before cooking.
Missing New Orleans beignets? These air fryer beignets won't be exactly the same, but they're a fantastic substitute. Just use self-raising flour, or you'll end up with flat, dense beignets.
Fun and easy copycat Domino's cinnamon bread twists! Who wouldn't want a box of warm, sweet bread twists after pizza? Make them like yogurt bagels and serve with cream cheese glaze for extra indulgence.
You know what's absolutely genius and mess-free? This air fryer s'mores recipe! You still get that gooey marshmallow and melted chocolate, but it's all in one neat little package. Just a few minutes in, and the marshmallow turns all golden. The chocolate melts perfectly from the residual heat.
And during apple season, I go a bit crazy with apple recipes. But these air fryer apple fries are one of my fave snacks! They're super easy and delicious, with that sugar and graham cracker crust – it's like having apple crisp without the hassle.
Apple fritters are pastries that are a little like donuts but can be made with a simple batter rather than using yeast.
That means no resting or proofing, and you can make and eat them right away.
You will need to spray these with a touch of cooking spray to help get that great crunch on the outside, and I highly recommend using an ice cream scoop when portioning.
I know I said that the air fryer is best for making crispy foods without having to deep-fry, but it's also a great little oven.
A coil and a mini-fan that heats the drawer just like a convection oven, and if you have the right sized baking dish, you can make one cute little cake.
When you go to the state or local fair, do you run to the rides or the concession stand first?
Between the fried Oreos and corn dogs, I can't help but hit the food first.
This recipe is so creative and a great way to get fried Oreo taste without all that grease.
Using crescent rolls is the perfect way to get a fantastic tender coating and bring a piece of the fun home.
You know what might be the perfect first dessert to try in your air fryer? Churros! They're usually made by dropping dough into hot oil and rolling them in cinnamon sugar when they're golden and crisp. The trick for air fryer churros is to pipe and refrigerate them first. Just make sure to eat them fresh and roll them in sugar as soon as they're done cooking.
29. Air Fryer Baked Apples
These easy, sweet and healthy air fryer baked apples with walnuts, honey and raisins are the perfect treat, dessert or breakfast.
Check it here.
28. Easy Air Fryer Churros
Air Fryer Churros are moist on the inside and have a nice golden crunchy outside rolled in cinnamon sugar. These tasty Mexican treats are fried until they're golden ribbons of perfection.
Check it here.
27. Instant Pot Air Fryer Pumpkin Biscuits
Air Fryer Biscuits are sure to be your favorite treat this fall! Serve these flaky pumpkin biscuits as a Thanksgiving or Friendsgiving side, for breakfast, or as an anytime snack.
Check it here.
26. Easy Air Fryer Apple Fritters
These Easy Air Fryer Apple Fritters are so good warm right out of the Air Fryer and cook in 5 minutes! These fritters would be perfect to serve for brunch or any morning with a cup of coffee!
Check it here.
25. Air Fryer Pumpkin Pie Twists
It's officially pumpkin season and I love all things Fall. You name it and I love it – pumpkin patches, hayrides, corn mazes, the list just goes on. That's why I had to make a seasonal dessert with these air fryer pumpkin pie twists.
Check it here.
24. Air Fryer Jelly Donuts
They're homemade jelly donuts using biscuits, but you would never know with how soft and fluffy they get. It's the perfect air fryer jam doughnut that's easy to make…
Check it here.
23. Air Fryer Chocolate Cake
Make this delicious Air Fryer Chocolate Cake when you need a smaller size dessert. A scrumptious homemade cake that's done in no time, can't beat that.
Check it here.
22. Air Fryer Twix Cheesecake
Oh my, this Twix Cheesecake is so good, you could eat the whole thing in one sitting. It's quick and easy and you don't even need to turn on the oven. The Air Fryer Cheesecake starts with a cookie crust, adds a caramel cheesecake, and is topped with a chocolate ganache.
Check it here.
21. Easy Fried Apple Pie Recipe
These Easy Fried Apple Pies are filled with a delicious homemade Granny Smith Apple Pie filling, wrapped in pie crust and fried in an Air Fryer! A sweet indulgent crispy treat!
Check it here.
20. 3-Ingredient Crispy Cocoa Air Fryer Chickpeas (Gluten-Free, Vegan, Allergy-Free)
Looking for a quick & easy chocolate snack? These 3-Ingredient Crispy Cocoa Chickpeas are gluten-free, vegan, allergy-free, and sugar-free! This recipe can be made quick and oil-free in the air fryer or roasted in the oven! A healthy, sweet, and protein-packed snack the whole family will love!
Check it here.
19. Air Fryer Toasted Coconut French Toast (Gluten-Free, Vegan)
O, French Toast. I think I've finally conquered humanity's biggest struggle with French toast. We've discussed the whole "soggy bread" thing multiple times on Strength and Sunshine, so you know my feelings about it.
Check it here.
18. Air Fryer Maple Donut Holes
Air Fryer Maple Donut Holes are the ultimate breakfast treat! Made in under 15 minutes with canned biscuits and a delicious maple- cinnamon glaze. Just as delicious as the deep fried version without the extra oil!
Check it here.
17. Air Fryer Brownies
These small batch air fryer brownies are a super quick, easy, and delicious recipe! a craving for a brownie? have one in 20 minutes time!
Check it here.
16. Air Fryer Apple Crisps
Individual Air Fryer Apple Crisps are a super easy dessert that will satisfy your late-night sugar cravings. These apples crisps are on the healthier side with no refined sugars and a tasty crumb topping made with oats and whole-wheat flour.
Check it here.
15.
Air Fryer Donuts
Air fryer donuts are fried to golden perfection and coated in a luscious chocolate glaze, these chocolate-glazed air fryer donuts taste even better than they look!
Check it here.
14.
Air Fryer S'mores
Can you make these ahead of time? These need to be eaten almost immediately otherwise they lose their texture and turn into a very sticky and hard to eat snack. I would not recommend making these ahead of time, but making them as you need them. Because they only take two minutes to cook, it should be easy to crank out a few rounds quickly.
Check it here.
13. Pumpkin Spice French Toast (Air-fryer)
The perfect autumn breakfast isn't complete without these easy air fryer pumpkin spice French toast sticks. They're easy to make and whip up in less than 15 minutes! See more French Dessert Recipes.
Check it here.
12.
Air Fryer Roasted Oranges
These air fryer roasted oranges with cinnamon and honey are made in only 5 minutes, and make for the perfect easy, healthy dessert.
Check it here.
11. Air Fryer Chocolate Chip Cookies
These air fryer chocolate chip cookies have an amazing texture – perfectly chewy with crisp outsides that will certainly rival your favorite recipe, and no chilling is needed! This is my hands-down favorite cookie recipe. Oven directions are included, and there's a tested gluten-free option, too.
Check it here.
10. Air Fryer Brownies
These air fryer brownies are perfect if you can't imagine heating up the house by turning on the oven or if you just don't need a whole batch of brownies. They're perfectly fudgy and gooey and made so easily in the air fryer. With gluten-free and dairy-free options.
Check it here.
9.
Air Fryer Cannoli
Delicious and crispy cannoli made the easy way and without a lot of fat? Yes, that is possible if you bake them in an Air Fryer!
Check it here.
8. Easy Gulab Jamun
Easy gulab jamun are soft and spongy, milk-solid based balls of fried dough. Super sweet and delicious, these make the perfect Indian dessert in no time. And the best part is, they are not complicated so anyone can make them anytime! Fry the balls or Air Fry them in a fryer or you Instant Pot using an Air Fryer Lid, either ways you will enjoy this treat.
Check it here.
7. Air Fryer Turon-Banana Spring Rolls
This PF Chang's Banana Spring Rolls copycat recipe looks fancy, but is so easy to make! Also known as Filipino Turon, this is a cheater version where they get a healthier make-over in the air fryer instead of deep fried. Serve with drizzled homemade caramel sauce and vanilla ice cream. Nirvana!
Check it here.
6. German Elisen Lebkuchen Recipe
German Elisen Lebkuchen Cookies recipe – a quintessential German Christmas cookie recipe. These world famous cookies are chewy, soft and simply electable. When you are ready to serve your family or guests awe-inspiring cookies, it's time to make these tasty gems. You and your family won't be able to get enough of this flourless holiday cookie!
Check it here.
5.
Easy Air Fryer Donuts
If you're looking for a super quick and easy dessert to make in your Air Fryer, these cheater Air Fryer Donuts will hit the spot! When you're craving homemade donuts, but don't want to deal with making dough from scratch or waiting for it to rise, you can air fry biscuit donuts in minutes. No fuss, no oil, and crazy delicious.
Check it here.
4. Copycat Domino's Cinnamon Bread Twists
This homemade spin on Domino's cinnamon bread twists pairs air fried or baked Greek yogurt dough with buttery cinnamon sugar and a buttercream dipping sauce. All that's missing is the rewards points!
Check it here.
3. Air Fryer Bananas
When you want a quick and delicious snack, try this recipe for Air Fryer Bananas. The sweet fruit gets coated with sugar and cinnamon and caramelized with a golden crispy crust that tastes like a healthy Bananas Foster. This recipe is vegan, gluten-free, and dairy-free.
Check it here.
2. Best Air Fryer Baked Apples
Air Fryer Baked Apples are my new obsession!!! I've been loving my Air Fryer Grilled Peaches all summer and with apple season just around the corner – I had to get in the kitchen to see what I could do. I'll just say – I outdid myself!
Check it here.
1.
Air Fryer Bananas
These air fryer bananas are quick, easy and delicious. Air fried caramelized cinnamon bananas make the best air fryer banana dessert or breakfast topping! Try these with some yogurt and granola and you are in business.
Check it here.
50+ Easy Air Fryer Dessert Recipes | Quick and Healthy Desserts
Discover the best air fryer desserts that will satisfy your sweet tooth and elevate your culinary skills. Explore our selection today and satisfy your cravings!
Ingredients
Air Fryer Donuts
Air Fryer S'mores
Pumpkin Spice French Toast
Roasted Oranges
Chocolate Chip Cookies
Instructions
Choose any Easy Air Fryer Desserts from the post that you like
Click on the link below the photo to get the full recipes and instructions.
Try the best Easy Air Fryer Desserts and share your photo under my pin on Pinterest!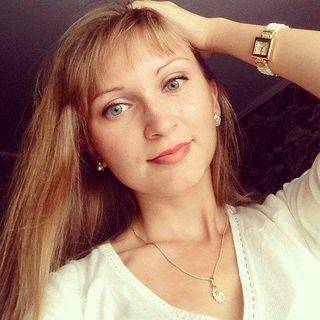 I share healthy recipes, clean eating ideas, and meal plans for weight loss, as well as give you the best tips on wellness, pregnancy, and parenting advice.