Need something to keep you cozy and warm? How about some plant-based hearty and vegan meals to take the stress away? Then here are 27 quick and easy favorite vegan comfort food recipes you will enjoy!
Make these best vegan cheesy crispy dishes with spaghetti, coconut milk, quinoa, squash, cauliflower, lasagna, fresh rosemary, black bean, and lime juice. The whole family will love this delicious vegan comfort food!
27. Olive Garden Copycat Minestrone Soup
Olive Garden copycat minestrone soup tastes just like the restaurant version right at home. Warm, filling, and full of veggies, this soup is still incredibly easy to make and only requires the Instant Pot or one large stock pot to make! This recipe can be ready in less than 10 minutes so you can serve it to your hungry family any day of the week! Perfect for meal prep or vegan dinner on even the busiest weeknight.
Check it here.
26. The Best Sopa de Fideo – Mexican Noodle Soup
Sopa de fideo / Mexican Noodle Soup is a filling and savory soup with a robust flavor that you and your family will enjoy. It cooks up in minutes, making it an easy choice for weeknight dinners or as a quick make ahead meal on a Sunday afternoon. You will adore this as a delicious dinner or as a quick lunch on those busy week days.
Check it here.
25. Red Lentil Dahl Recipe (Masoor Dal)
Rich, creamy, and full of delicious Indian spices, this Red Lentil Dahl Recipe is the perfect cozy comfort dish. Red lentils cook quickly, so you'll have this simple yet amazingly flavorful feast on the table in less than 30 minutes.
Check it here.
24. Vegan Potato Soup (Easy & Oil-Free)
Hearty and filling, this Homemade Vegan Potato Soup is just what you need to warm up on a cool day. Full of healthy veggies and aromatic flavors, this soup is oil-free and meal-prep friendly.
Check it here.
22. Hearty Vegan Shepherd's Pie
This mouth-watering vegan version shepherd's pie is packed with chunky vegetables, savory sauce, and fluffy mashed potatoes. Believe me, it's going to be a hit!
Check it here.
22. Creamy Vegan One-Pot Pasta (Easy Weeknight Meal!)
This vegan one-pot pasta is made with roasted red peppers, spinach and a beautiful, creamy cashew rosé sauce. You can have this on the table in about 30 minutes!
Check it here.
21. Trinidad Corn Soup
Trinidad corn soup is a very popular street food of Trinidad and Tobago. This vegan soup is full of flavors and textures. It's so delicious that I am sure it will become your favorite soup once you try it.
Check it here.
20. Creamy Vegan Mushroom Risotto
This vegan mushroom risotto with peas is insanely creamy and decadent without the use of any dairy! It's rich, comforting and packed with lots of umami flavors. Easy enough to make during the weeknight while special enough for entertaining.
Check it here.
19. Easy Vegan German Potato Salad (Swabian-Style)
Made from potatoes and onions and coated in simple flavors like mustard, vinegar, and oil, this warm potato salad recipe is super easy to make and it keeps well, too! See also Healthy Warm Salad Recipes.
Check it here.
18. Eggplant Tomato Onion Salad Recipe
This post is about the recipe for Eggplant Tomato Onion Vinegar Fresh Salad that is delicious and can be used for BBQ side dishes.
Check it here.
17. Smoky Vegan Quinoa Chili Recipe
This smoky vegan quinoa chili recipe is packed with flavor from canned chipotle chiles, chipotle powder and fire roasted tomatoes. It's super satisfying from the protein rich quinoa and beans! Make a big batch for meal prep!
Check it here.
16. 30-Minute Habichuelas Guisadas (Puerto Rican Bean Stew)
Going plant-based doesn't mean letting go of some of your favorite home staples, for me, that includes a hearty bowl of Puerto Rican bean stew, or 'habichuelas guisadas" with a side of white rice, sliced avocados, and plantains.
Check it here.
15. Chana Masala Recipe for Easy Dinner Tonight
Who needs takeout when you can make this easy Chana Masala Recipe? Gluten-free, packed with protein, and ready to eat in under 30 minutes. See more Dinner Ideas For Tonight.
Check it here.
14. Pumpkin and Sweet Potato Soup
This pumpkin and sweet potato soup is flavored with pumpkin pie spices and is easy to make. You can make a traditional version with regular cream or a vegan, paleo and whole30-friendly version with coconut cream. It also makes a great keto side soup. This recipe includes directions for the stovetop and Instant Pot.
Check it here.
13. Lebanese Sour Lentil Soup (Adas Bhamod)
You can never go wrong with a bowl of this vegetarian soup in cold weather. Lebanese Sour Lentil Soup (locally known as 'Adas Bhamod') is so easy to prepare. Be sure you make extra, though; one bowl is never enough!
Check it here.
12. Savory Vegan One Pot Pasta
This one pot pasta recipe makes the best quick and easy dinner! Made with simple, fresh ingredients and a few pantry staples, you'll love having this delicious vegan recipe in your back pocket.
Check it here.
11. Veggie Mushroom Fried Rice
This Chinese-inspired mushroom fried rice recipe is easy to make in one pan with simple ingredients for a healthier, homemade alternative to your favourite takeout.
Check it here.
10.
Vegan Alfredo Sauce (Dairy Free!)
Silky smooth Vegan Alfredo Sauce is a tasty comfort food pasta dish with all the creaminess of the American classic but entirely dairy-free! See also Raw Vegan Dips Recipes and Sauces.
Check it here.
9. Vegan Buffalo Jackfruit Enchiladas
These tangy Vegan Buffalo Jackfruit Enchiladas fill that need for warm and satisfying comfort food. make ahead jackfruit recipe for a quick and easy weeknight dinner.
Check it here.
8.
Vegan Mushroom Stew
Craving the classic comfort flavors you grew up with? this vegan Mushroom Stew has them! learn how to make a hearty stew everyone will love, all winter long, and get help with Meatless Monday.
Check it here.
7. Gluten-Free Vegan Mushroom Stroganoff
The smooth savory sauce, loaded with tender mushrooms, onions, and spices make this gluten-free vegan mushroom stroganoff a new favorite at dinner time.
Check it here.
6. Gluten-Free Vegan Pumpkin Cookies
Only ten ingredients in these vegan pumpkin cookies – soft, chewy, and packed with spices, these Gluten-Free Pumpkin Vegan Chocolate Chip Cookies are quick to bake, and oh-so-delicious!
Check it here.
5.
Cowboy Casserole
Kids and adults alike love this hearty and satisfying "meat and potatoes" dinner!
Check it here.
4.
Red Lentil Curry
If you love curry, you are going to love this protein-packed, simple, pantry staple Red Lentil Curry that cooks up in 30 minutes.
Check it here.
3.
Vegan Broccoli Tortellini Alfredo
This easy, dairy-free casserole is made with store-bought vegan tortellini and a quick, homemade Alfredo sauce.
Check it here.
2. Instant Pot Tomato Soup (Creamy and Easy)
Creamy, hearty and so comforting, Instant Pot Tomato Soup is made from pantry staples and is healthy dump and start great recipe that is made absolutely no oil at all.
Check it here.
1. Crockpot Three Bean Chili (Stovetop Version, GF, V)
This hearty and warming crockpot three bean chili is affordable, easily made from pantry staples, can be prepped-ahead, and is freezer friendly.
Check it here.
27 Easy Vegan Comfort Food Ideas
Nothing beats a tiring day than munching on your favorite comfort food. And if you are on a plant-based diet, then it is good to know that you can still get your daily dose of nutrients with your favorite food! Sure, you can opt for takeouts but you will not really know what additives are included in them. Just to be sure, here are 27 healthy vegan comfort food recipes you can easily do! 
Ingredients
One Pot Pasta
Mushroom Fried Rice
Alfredo Sauce
Cheesy Tetrazzini
Buffalo Jackfruit Enchiladas
Instructions
Choose any Healthy Vegan Comfort Food Recipes from the post that you like
Click on the link below the photo to get the full recipes and instructions.
Try the best Healthy Vegan Comfort Food Recipes and share your photo under my pin on Pinterest!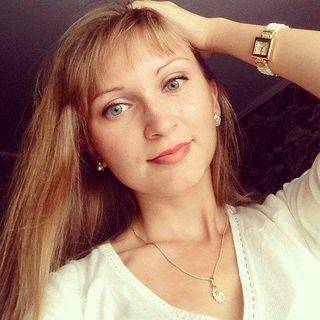 I share healthy recipes, clean eating ideas, and meal plans for weight loss, as well as give you the best tips on wellness, pregnancy, and parenting advice.