Preparing meals this frequently might seem daunting, but this is where bodybuilding meal prep recipes come in handy!
With this strategy in mind, explore 26 nutritious bodybuilding meal prep recipes perfect for muscle development!
Bodybuilding involves cultivating muscle fibers through strength training, particularly weightlifting, while meal prepping entails planning and preparing wholesome meals in advance.
Merging bodybuilding and meal prepping allows you to craft high-protein, nutritious meals that contribute to achieving your fitness objectives. Discover more high-protein meal prep recipes that help replace fatty acids with amino acids.
Several key aspects should be considered for bodybuilding meal prepping. This means incorporating lean meats, eggs, and dairy into your meals. Secondly, consume ample vegetables and fruits for essential vitamins and minerals. Lastly, stay hydrated by drinking sufficient water throughout the entire process.
Prepare this delightful recipe on a Sunday, then divide it into servings for convenient lunches during the week. The combination of shrimp, Greek yogurt, and mushrooms offers an impressive protein boost in this tasty meal.
Truthfully, you can include any combination of ingredients in an omelet and it'll be delicious. This particular recipe features nutritious vegetables and lean ham, providing a protein-rich breakfast. If you need to make multiple servings, consider preparing it as a skillet dish. Add some spinach for an extra boost of nutrition. This quick and cost-effective option exemplifies how straightforward meal prep for bodybuilding can be!
A little slicing preparation can bring the deliciousness of oven-roasted fajitas into your home. Forget standing over the stovetop sautéing—just toss everything into the oven and let it do the work. For a plant-based alternative, consider using tempeh strips. Prepping this meal in advance for a ready-to-go lunch can significantly ease your workweek, making it an ideal bodybuilding meal prep option.
There's something irresistible about a cheesy, melty pasta dish. It's even better when it aligns with your post-workout macros! For additional protein, feel free to mix in leftover grilled chicken or cooked ground turkey.
Incorporating mac and cheese into your bodybuilding meal prep plans is entirely possible. Utilize Greek yogurt and low-fat cheese along with whole wheat pasta to create this fantastic meal. Though it's somewhat higher in calories, it could be an excellent option for those on a bulking phase.
Creating a quick omelette in a mug: Need breakfast for one or pressed for time? Prepare a speedy, protein-rich, delicious omelette in a mug! It's incredibly simple and fast. The eggs turn out perfectly, and your omelette will be ready in just 2 minutes.
This one leans more towards "didn't have time to prep" rather than "bodybuilding meal prep," but its convenience earns it a spot on the list. To whip up a nutritious omelette in no time, combine your typical omelette ingredients in a microwave-safe mug and heat.
The Whole30-compliant mango chicken cooked in a slow cooker features a delightful, exotic sauce and sweet potatoes, making it an ideal one-pot meal for hectic weekdays! Once more, the slow cooker saves the day with this recipe requiring minimal effort – aside from blending a supplementary sauce midway and adding it to the cooker. This dish's distinctiveness, thanks to the mango's sweetness, can be an excellent meal prep option for particular eaters who aren't typically fond of chicken!
Boasting 32 grams of protein per portion, these pancakes are anything but ordinary. A foundation of gluten-free flour, egg whites, and Iso Whey create a reduced-carb mixture, while the inclusion of berries and nutmeg deliver zest and aroma. Suitable for meal preparation or a speedy, nutritious weekend breakfast in your own kitchen, this versatile recipe allows for the creation of either pancakes or waffles.
If you've entirely eliminated meat from your meals or just want to cut back on it, these tasty teriyaki noodles accompanied by crunchy tofu are sure to satisfy and keep you satiated for the remainder of the day.
Brimming with mouthwatering taste, an abundance of vegetables, and a significant amount of plant-based protein, this healthy, macro-conscious choice will add variety to your midday meal.
In case you're similar to us, you could be finding it challenging to return to your regular sleep schedule and a diet that isn't solely based on cheese. To help you this month, we're offering a collection of delicious macro-balanced dishes that are excellent for powering you through the day.
This zesty chicken recipe is packed with taste and offers a straightforward method to enhance the usual chicken and rice meal prep. It's perfect for preparing on a Sunday evening, ensuring you're set for the upcoming week — you'll be eagerly anticipating lunchtime, believe us.
Oven-baked veggies and yams are not only scrumptious but also simple to prepare, contributing a wide range of essential nutrients to your everyday meals. Whenever you cook these ingredients, be sure to make additional portions that can be enjoyed as snacks or as accompaniments to protein-rich dishes. Don't forget to cook some extra ground meat as well, which can be utilized for swift meal options.
The traditional baked chicken breast serves as a cornerstone in a bodybuilder's diet, but that doesn't mean it has to be dull! This scrumptious recipe brings a delightful, protein-packed twist to the classic dish.
Savor a tender, seasoned chicken breast resting on a bed of pillowy couscous, accompanied by bits of roasted vegetables.
Incorporating plenty of fiber into your meals is also crucial. Not only is fiber beneficial for digestion, but it also helps you feel full, reducing the temptation to snack on unhealthy options.
These scrumptious apple cinnamon protein overnight oats will have you leaping from your slumber. They're so delightful and flavorful that you might believe you're indulging in a dessert for your morning meal.
The velvety oats pair beautifully with the crisp apples, while the cozy spices create a sensation of receiving a warm embrace – ideal for a cool morning.
Additionally, these oats are rich in protein and fiber, ensuring you stay satiated.
14. Salmon Croquettes Recipe
This is the simplest and healthiest salmon croquette recipe to make at home. It's an effortless treat that takes just 20 minutes to prepare and will come in handy for quick, satisfying meals. You may also add red bell pepper on the side for a more healthy meal prep.
This healthy prep meal has enough protein intake in different ways. You can enjoy it with feta cheese, which is best for muscle-building diet.
Check it here.
13. Marinated Chicken in Air Fryer
Can you cook marinated chicken in air fryer? You bet! Making air fryer marinated chicken breasts (no breading) is so easy you'll wonder why you didn't try it sooner. Marinades are a healthy way to infuse chicken with a lot of flavor.
Check it here.
12. Frozen Cod in Air Fryer
Can you cook frozen cod in air fryer? Yes! You don't need to defrost frozen cod when you make this air fryer cod fish (no breading). If you're looking for a light and low calorie air fryer recipe, this air fryer frozen cod is for you. You'll love how easy it is to make this flaky fish for a tasty seafood dinner.
Check it here.
11. Pumpkin Protein Muffins
These healthy pumpkin protein muffins are packed with chocolate pumpkin flavor. Made with pumpkin pie filling, pumpkin pie spice, chocolate protein powder and chocolate chips, with greek yogurt and vegetable oil for moisture. Baked until the tops are extra crispy. So delicious, healthy and easy to make— the perfect chocolate pumpkin muffins for fall! These are some best ways to strengthen and boost your energy levels.
Check it here.
10. Tuna Pasta Salad
Salads do not always have to be green and bland. With this tuna pasta salad recipe, you can eat healthy while still having a fresh and exciting, savory taste. The creaminess of the mayo, the light saltiness of the fish, the crispiness of the vegetables, and the filling pasta mixed together make an easy, healthy side dish or lunch to go.
Check it here.
9. Air Fryer Chicken Drumsticks
Air Fryer Chicken Drumsticks are an easy, super family-friendly weeknight dinner choice. They're ready in under 30 minutes and require a fraction of the oil called for in other methods.
Check it here.
8. Protein Cookies
These Protein Cookies contain just 5 ingredients, are naturally sweetened and super simple to prepare! Best of all, this protein cookie recipe is easy to customize to your dietary and flavor requirements!
Check it here.
7. Protein Snack Pack – Easy Lunch Meal Prep
Protein Snack Packs filled with hard-boiled eggs, almonds, hummus, and crunchy veggies. An easy and delicious lunchtime meal-prep solution perfect for any protein lover, these fantastic little protein snack packs are perfect for school lunches, post-workout snacks, or picnics in the park.
Check it here.
6. How To Meal Prep On A Budget
The first step to successful meal prep on a budget is to plan your meals out for the week. I'd suggest writing all the days of the week out and then writing the meals you plan to have each day for breakfast, lunch, dinner and snacks. For meal prepping, I like to use this meal prep formula to help plan my meals: Protein + Grain + Vegetable. For starters, try using this Sample Day of Healthy Vegetarian Eating as a guide.
Check it here.
5. Weight Gain Apple Cinnamon Smoothie
This amazing apple cinnamon weight gain smoothie is a great way to gain weight by increasing your calories with a delicious whole foods packed smoothie.
Check it here.
4. Protein Breakfast Waffles and Two Ingredient Protein Pudding
Beyond a protein shake, get the protein you need with these delicious recipes! Protein Waffles for breakfast and a Two Ingredient Protein Pudding for a sweet treat.
Check it here.
3. Garlic Butter Chicken Breast in Creamy Sauce Recipe
Tired of same old, same old chicken recipes? Here is the easiest Garlic Butter Chicken Breast in Creamy Sauce Recipe, that the whole family, including the picky eaters will love! This simple and delicious chicken recipe is going to jump in your permanent dinner rotation, because it is yummy and easy to make!
Check it here.
2. Instant Pot Air Fryer Lid Chicken Breast Recipe
Who else is looking for the easiest and most amazing restaurant style chicken breast recipe? This Instant Pot Air Fryer Chicken Breast Recipe has it all — tons of flavor, easy to make, and ready really fast!
This nutritious food contains lots of proteins. This is also a good idea to make if you are looking for a simple meal to prepare or some easy meal prep recipes to do.
Check it here.
1. Pan Seared Chicken Breast Recipe
Today we're keeping it simple with an easy recipe for healthy pan seared chicken breasts. Simple, however, does not mean boring.
Check it here.
Easy BodyBuilding Meal Prep Recipes
When seeking simple meal prep ideas for bodybuilding, there are several options that can keep you on track with your fitness objectives.
Consider preparing an egg salad as an effortless, protein-rich meal. Make it in advance and enjoy it throughout the week.
Lastly, a bodybuilding meal plan wouldn't be complete without a post-exercise shake. Blend milk or almond milk with lean protein powder, banana, and peanut butter. This shake aids in workout recovery while promoting muscle growth.
Quick BodyBuilding Meal Prep Recipes
If you are looking for bodybuilding meal prep containers recipes that you can do on the go, here are a few ideas:
A protein shake is always a good option when you're on the go. Simply blend milk or almond milk, protein powder, and fruit for a quick and easy shake.
Another easy recipe is preparing a green salad with leftover salmon or chicken from dinner.
If you're looking for something a little more substantial, try wraps made with whole-grain tortillas, grilled chicken or fish, avocado, and tomato.
Finally, yogurt parfaits are a great way to get in whey protein and nutrients first thing in the morning. Simply layer Greek yogurt, fruit, nuts, and seeds in a jar or container. These can be made ahead of time and grabbed on your easy way out the door.
Homemade BodyBuilding Meal Prep Recipes
Homemade healthy food is always the best option when it comes to meal prepping. If you're looking for homemade bodybuilding meal prep recipes, here are a few ideas:
Roasted sweet potatoes are a great source of complex carbs and can be enjoyed by your taste buds as a side dish or main course. Simply roast sweet potatoes in the oven with olive oil, salt, and bell peppers.
Another easy recipe to make is grilled chicken parmesan.
Keto BodyBuilding Meal Prep Recipes
For those adhering to a ketogenic diet, here are several meal prep ideas to keep you on track:
A convenient option is hard-boiled eggs, which serve as an excellent protein source. Enjoy them as a snack or a meal component. Simply hard boil eggs and store them in the refrigerator for up to a week.
Another straightforward recipe is chicken wrapped in bacon. This high-fat, high-protein dish aligns with a keto diet. Just wrap chicken breasts in bacon and bake them in the oven. Keep them in the fridge for up to four days.
For a more filling option, consider making a keto-friendly chili. This satisfying dish can be prepared ahead of time and stored in the fridge or freezer for later consumption. Cook ground beef and mix in diced tomatoes, green peppers, onions, and spices.
Lastly, include fat bombs in your keto meal plan. These high-fat, low-carb snacks can be created using coconut oil, peanut butter, and chocolate chips. Store these fat bombs in the freezer for up to six months.
Do you need to eat a lot when bodybuilding?
It's not always the case; it depends on your objectives. If your aim is to gain lean muscle mass, you'll need to consume more calories than you expend. On the other hand, if you want to shed fat, you must establish a calorie deficit, which entails consuming fewer calories than you burn.
Bodybuilding meal preparation can be straightforward and uncomplicated. Meal prepping offers numerous advantages and can fulfill your daily nutritional needs.
26 Best Bodybuilding Meal Prep Recipes
If you're trying to gain weight or start a bodybuilding diet, then you are aware that eating three to six times a day is suggested. Also, keep in mind that your meals should always include healthy fats, proteins, and carbohydrates. This may appear to be a difficult task, especially if you have to force yourself to go to the kitchen and prepare your meals six times a day. This is why you should practice bodybuilding meal prep recipes! You can save a lot of time and energy when you start meal prepping as you will have to cook your meals in batches ahead of time and just reheat them when it's time to eat! 
Ingredients
Salmon Croquettes Recipe
Marinated Chicken in Air Fryer
Frozen Cod in Air Fryer
Pumpkin Protein Muffins
Instructions
Choose any Healthy Bodybuilding Meal Prep Recipes For Muscle Gain from the post that you like
Click on the link below the photo to get the full recipes and instructions.
Try the best Healthy Bodybuilding Meal Prep Recipes For Muscle Gain and share your photo under my pin on Pinterest!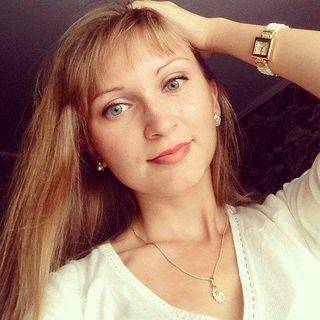 I share healthy recipes, clean eating ideas, and meal plans for weight loss, as well as give you the best tips on wellness, pregnancy, and parenting advice.