When should you make the Christmas cake?
Christmas is just around the corner and you may be planning your Christmas home decorations and Christmas gifts already. But what you should really be preparing for ahead of time is your Christmas cake! Just a quick background, did you know that Christmas cake started out as a simple plum porridge? Making a Christmas cake is an English tradition wherein the cake is made with currants and raisins soaked in rum. But now, Christmas cakes are made in different ways and styles. A common Christmas cake "look" is to cover it with icing and then decorate it with Christmas decor or symbolisms such as houses, Christmas trees, and more.
Most Christmas cakes now are also made with lots of fruits which makes them similar to a fruitcake.
And if you are wondering when you should make your own Christmas cake, then it is recommended to make it in advance. Most make it once November arrives while others suggest to start it around two to three months before Christmas. This gives you plenty of time to let your Christmas cake mature and "feed". Feeding is the process wherein small amounts of brandy or whiskey is poured into the holes of the cake weekly until Christmas. So generally, the more time you prepare your Christmas cake, the better it will taste.
What is the difference between a fruit cake and Christmas cake?
Christmas cakes are usually mistaken to be the same thing as fruit cakes because of similar ingredients such as fruits, brandy, flour, raisin, sugar, and more. However, what they differ in is that Christmas cakes need to be prepared months before the Christmas celebration. And fruit cakes are usually only served in celebrations like weddings and birthdays.
Christmas Cake recipe
If you have a lot of time on your hands and you want your Christmas cake to be as presentable and as tasty as possible, then look no more because I have here a list of several tasty Christmas cake recipes that will catch your guests' attention and are easy to make!
15. Easy Australian Pavlova Recipe
This Easy Australian Pavlova Recipe is all about that crunchy, chewy meringue shell and soft, pillowy marshmallow centre, topped with lashings of sweet cream, fruit and topping ideas.
Check it here.
14.
This traditional vegetarian Christmas pudding recipe has a healthy secret – cavolo nero! Although it can't be tasted, the leafy green cousin of kale adds nutritious bulk to the pudding.
Check it here.
13. Fruit Cake | Christmas Cake (Eggless)
This fruit Cake has a wonderful fragrant aroma and is light, crumbly, moist and too delicious with notes of rum in it.
Check it here.
12.
An easy cake recipe for the holidays! Swedish Saffron Cake (Saffranskaka), is a moist and deliciously soft cake that tastes even better the day after (if there's any left).
Check it here.
11.
A classic Christmas dessert! Panforte can be described as an Italian fruit cake, with dried fruits, almonds and hazelnuts.
Check it here.
10. Apricot Brandy Pound Cake
This apricot brandy pound cake is so incredibly easy to put together, perfect for the holidays and absolutely delicious – a showstopper of flavors!
Check it here.
9. Brandy Aged Fruitcake
Mmm…. Brandy Aged Fruitcake! Yes, I said fruitcake! Ha, ha, very funny. When you're done with the fruitcake jokes let's talk about this truly delicious and traditional fruitcake recipe. Ready?
Check it here.
8. Gingerbread Roll Cake with Eggnog Cream Filling
I didn't really discover or appreciate gingerbread until I was an adult. As a kid, I was much more likely to head for the chocolate or apple pie. Then, a few years ago, I popped a gingerbread cookie on a whim, and that was that. I was a convert. The spicy bite of ginger, cinnamon, and molasses won me over.
Check it here.
7.
Butter Tarts symbolize Christmas not only for me, but for many Canadians. They are the quintessential Canadian comfort food. But I love butter tarts so much that I needed more butter tart flavoured food than actually existed. And that's why I created this Butter Tart Swirl Bundt Cake with Brown Butter Maple Glaze.
Check it here.
6.
This amazing Grand Marnier Cheesecake with Chocolate Glaze was one of the first ones I ever made and it finally got me to understand what all the hype was about – cheesecake is AMAZING!
Check it here.
5.
Cranberry Bread Pudding Cheesecake is the perfect Christmas cheesecake recipe as well as the ultimate bread pudding lover's cheesecake. It makes a great holiday dessert, especially if you're looking for something a little different.
Check it here.
4.
Have you ever seen anything as sweet as this Christmas Gingerbread Cake with Cream Cheese Icing? With dominant notes of spicy ginger, molasses, warm cinnamon, and cloves, this easy, old-fashioned, moist confection will fill you with nostalgia and memories of past Christmases.
Check it here.
3.
Cranberry Coffee Cake has arrived just in time for fall baking! Tart, sweet and made deliciously moist with sour cream, this cranberry cake from The Weeknight Dessert Cookbook is sure to put a smile on your face.
Check it here.
2.
This Cannoli Cake filling is really just an easy Cannoli Frosting that is in between each layer and on the outside of the cake.
Check it here.
1. Christmas Pavlova Wreath
Everyone enjoys a nice crunchy pavlova with a sweet mushy center inside, which is exactly how it should be. This Christmas pavlova is a stunning dessert – a centerpiece of any family table.
Check it here.
15 Best Holiday Christmas Cakes
This Christmas cakes are made in different ways and styles. A common Christmas cake "look" is to cover it with icing and then decorate it with Christmas decor or symbolisms such as houses, Christmas trees, and more.
Ingredients
Easy Australian Pavlova Recipe
Cavolo Nero Christmas Pudding
Swedish Saffron Cake
Apricot Brandy Pound Cake
Brandy Aged Fruitcake
Instructions
Choose any Delicious Christmas Cake Recipes from the post that you like
Click on the link below the photo to get the full recipes and instructions.
Try the best Delicious Christmas Cake Recipes and share your photo under my pin on Pinterest!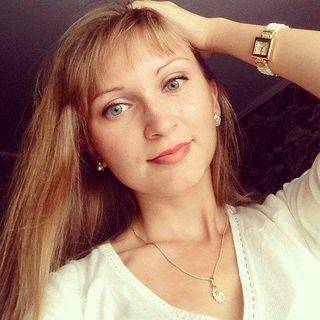 I share healthy recipes, clean eating ideas, and meal plans for weight loss, as well as give you the best tips on wellness, pregnancy, and parenting advice.