Do you need some entertainment or activities during Christmas? How about some DIY Christmas decor you can do with your family? Here are 15 quick Christmas crafts perfect for both kids and adults!
15. Easy Christmas Crafts for Kids
As I get ready for the holidays, I love to start with some arts and crafts! These Christmas crafts for kids are super cute and really easy to make. They are sturdy and so simple that my kids were able to make them largely independently.
Check it here.
14. Old-Fashioned Hard Candy Holiday Ornament
Do you love the feeling of nostalgia that old-fashioned hard candy brings? My grandma (actually BOTH of my grandmas) always had a bowl of hard candy out at the holidays. My Grandma on my mom's side usually had it in an old cookie tin that sat on the dining room table.
Check it here.
13. Jingle Bell Wreath Ornament – Easy Craft Activity
We have always loved making ornaments together as a family. Every year when we decorate the tree, there are ornaments that go allllll the way back to when I was a little kid and started making ornaments with my mom.
Check it here.
12. A Handprint Reindeer Craft For Kids
Kids love making handprint crafts and since Rudolph the Red Nosed reindeer is one of the most iconic characters of the Christmas season we knew we needed to start with him.
Check it here.
11. Free Printable Buddy The Elf Craft For Kids
They're a great elf craft for Christmas and they come with a free elf template printable so it's super easy to recreate at home or school.
Check it here.
10. Gingerbread Man Paper Bag Puppet Craft
If your family has a Christmas tradition of making gingerbread men or houses, you'll love creating these gingerbread man paper bag puppets.
Check it here.
9. DIY Tabletop Christmas Tree
It's time to decorate for Christmas. Christmas trees are a timeless element to the holiday season. If you do not have space for a large tree, an artificial tabletop Christmas tree can add a festive touch to any home.
Check it here.
8. DIY Flannel Trees
Make your Christmas decor cozy this year with these DIY Flannel Trees! They're one of the easiest craft projects you'll ever make, and will save you tons from buying them!
Check it here.
7. How to Make a Napkin Ornament
Do you know how easy it is to make this gorgeous napkin ornament? With just a few minutes, you can learn how to make a napkin ornament that will be one of your new favorite Christmas crafts!
Check it here.
6. Simple Christmas Tree Craft
Today we are getting in the Christmas mood and have made this Simple Christmas tree craft using cotton buds. You could make this into a card to give out or just to hang up in your house. Either way the kids will enjoy making it!
Check it here.
5. Making Easy Sew Candy Cane Crafts For Your Christmas Tree
This month, the Bostik craft needs to be used to create a Christmas decoration, so we have been getting busy creating easy sew candy cane crafts for the tree.
Check it here.
4. How to Make Super Cute Christmas Reed Diffusers
These Christmas reed diffusers use fillable Christmas baubles as diffuser bottles and Christmassy essential oils for fragrance.
Check it here.
3. Homemade Christmas Bath Bombs
November is here and we are finally allowed to talk about Christmas, hoorah! I am a big fan of the gentle build up, the gradual introduction of a little music here, a dash of spice there and a flick through a magazine filled with sparkle.
Check it here.
2. Free Printable 3D Christmas Characters! Finger Puppets, Tree Decorations? How Will You Use Yours?
This cute festive printable is FREE to download and comes with three pre-coloured and three ready-to-colour Christmas Characters.
Check it here.
1. How To Make A Cotton Reel Map Christmas Ornament
Every festive season I dig the box of old favourite Christmas ornaments to decorate the tree with. I add a couple of new handmade ones to the collection each year, including these cotton reel map Christmas ornaments.
Check it here.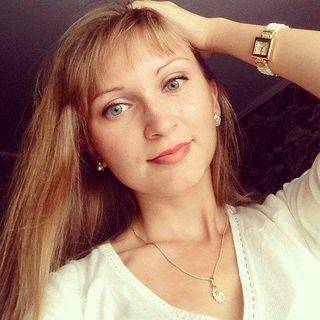 I share healthy recipes, clean eating ideas, and meal plans for weight loss, as well as give you the best tips on wellness, pregnancy, and parenting advice.