How do you entertain your family at Christmas?
Christmas is just around the corner and a Christmas day or Christmas party won't be complete if you do not have any festivities planned and ready. To make this holiday more special and not boring like any other day, you need to have a set of activities or Christmas traditions prepared. But then again, it is easier said than done, right? It's natural to feel a great deal of pressure to make your family enjoy Christmas, even if you don't know how. But don't worry, you don't have to go out of your way or travel worldwide to experience the true spirit of Christmas. You may have fun even from the comfort of your own home (or in the backyard)! Apart from your family, you won't require anything else!
Christmas movie night.

style="font-weight: 400;"> Everyone enjoys a good movie, and let's face it, there are plenty of family-friendly Christmas films available. All you need is popcorn or other refreshments, a blanket, and cushions, and you can all snuggle on the couch or create an inside tent to watch movies!

Decorate a gingerbread house.

This is an excellent game for both children and adults since it will put your creativity to the test! Make it a competition, and the person who decorates their gingerbread house the prettiest will get a prize!

Outdoor activities.

Going into your backyard opens up a world of options. You may craft a Christmas wreath out of leaves and sticks, build a snowman, make your own Christmas sleigh, and more!

Bake Christmas treats.

style="font-weight: 400;"> Baking with your children is another opportunity to engage with them while also teaching them important skills. You can begin with simple Christmas cookies, teaching kids how to measure and decorate!
Christmas activities for kids
Your children are probably the most crucial group of individuals to entertain throughout this day. Why? Because you must instill the spirit of Christmas in them while they are still young. In this way, they will always remember that Christmas is a special occasion. With that in mind, here are a few activities you may do with your kids over the Christmas break:
Christmas baking.

Use the phrase "Christmas cookies!" to entice your children in. Allow them to decorate their cookies anyway they like!

Christmas wreath making.No, you don't need to spend a lot of money on a Christmas wreath. Instead, go for a walk in your backyard with your kids and teach them how to make their own Christmas wreath by looking for some lovely leaves or branches.
DIY Christmas decorations. Your family should be reflected in your Christmas tree. Allow your children to decorate their Christmas tree whatever they wish (with a little guidance from you of course).
Build a snowman.

What are you waiting for if you're one of the lucky ones that gets snow over the holidays? Go outside with the kids and make a slew of snowmen!
See also Snacks and Drinks For Teens, Easy Christmas Activities for Toddlers and Creative Christmas Activities for Families with Kids.
Things to do on Christmas day with family
If you're looking for more ways to celebrate Christmas and make it memorable for you and your family, here are 15 festive activities to try!
15. DIY Fabric Christmas Ornament
During my childhood, we made so many ornaments, both at home and at school. Salt dough ornaments, popsicle stick reindeer, picture ornaments, and other fun creations were all so fun to make!
Check it here.
14. Show Your Love and Appreciation with a Christmas Surprise!
The holiday season always has me thinking about the year and how much we have to be thankful for. We live in a great neighborhood, where the only nuisances are the stray animals who love to hang out in our yard.
Check it here.
13. Elf Yourself – Holiday Body Tracing Art for Kids
Remember having someone trace the outline of your body on a sheet of butcher paper as a kid? Super fun right? Well, I came up with a Christmas version that is perfect for the holidays. This body tracing activity allows kids to transform themselves into an elf!
Check it here.
12. Acts of Kindness Advent Calendar
Every Christmas I try to make sure my kids know that Christmas is more about giving to others than it is receiving. Just like all of you, I try to make sure my kids (and myself!) are focusing the joy of Christmas and spreading the love of Jesus (the reason for the season!), but that can be tough with all the focus on presents. That's why I made this Acts of Kindness Advent Calendar.
Check it here.
11. How to Make a Snow Globe in a Mason Jar
I've always loved snow globes and while cleaning some mason jars the other day I had a thought: how do you make a snow globe in a mason jar? Well, I challenged myself to make it happen and I figured it out. And it's far simpler than I thought it might be, but there are some tricks I learned.
Check it here.
10. Rustic Christmas Countdown Clock with an Up Cycled Tree Charger
"Oh the weather outside is frightful, but the fire is so delightful." Can you hear the music? Christmas is a season of family, fun, food and Jesus. It's also the season of lots of anticipation (especially if you have kids).
Check it here.
9. Christmas Pom-Pom Crafts
Pom-poms have to be amongst the most enjoyable things in the craft world. They are easy to make, simple to attach to each other and can look incredibly effective. They can be made in so many sizes and colours. Here are some brilliant Christmas pom-pom crafts that you may want to try this season!
Check it here.
8. Reindeer Ornament Craft for Kids
My kids don't go to preschool/daycare so the only way they have the opportunity to do crafts is if I do them with them. And the thing is, I actually enjoy crafts. But, we just are typically running around outside instead.
Check it here.
7. Have A Crafty Christmas! Retro Holiday Decor You Can Make With Ideas From The '60s
There's a green burlap holiday wreath, some adorable tabletop Christmas trees, homemade holiday candles, a festive garland, terrific topiary trees, plus a beautiful cardboard Christmas starburst craft. Latest additions includes some adorable papier mache holiday decor. Take a look!
Check it here.
6. Ugly Sweater Garland with Free Printable
Ugly sweaters are so much fun for creating holiday laughter, spirit and joy. This darling little ugly sweater garland with free printable options to download is a great little craft for the season, really any season
Check it here.
5. How To Turn Kids Artwork Into An Embroidered Ornament
If you're looking for creative ways to make gifts out of children's artwork, this is a tutorial for how to turn kids artwork into an embroidered ornament! Kids could embroider their own drawing as well or just help as they were interested; see my general tips for teaching kids to embroider in this post.
Check it here.
4. Easy Christmas Crafts for Kids
As I get ready for the holidays, I love to start with some arts and crafts! These Christmas crafts for kids are super cute and really easy to make. They are sturdy and so simple that my kids were able to make them largely independently. My kids then ended up playing with them and using them to make a small display. They turned out so well that all of my kindergarten students are making them for a special gift to take home for the holidays.
Check it here.
3. Easy DIY Ornaments
I know this will come as a surprise to you, but I enjoy crafting. I enjoy crafting with my children. It's a precious way to spend time with them and create memories for all of us. One tradition that I treasure is crafting Christmas ornaments to commemorate each year. With three busy teens, we don't have time for complicated crafts so this year we're making Easy DIY Ornaments – Easy Sharpie Dot Ornaments.
Check it here.
2. DIY Old-Fashioned Cranberry Popcorn Garland
Add some homemade charm to your Christmas tree this year with a DIY old-fashioned cranberry and popcorn garland!
Check it here.
1. How to Grow Crystals for Christmas Decorations
I recall having varying success trying to grow crystals as a child, and it's a project I've been meaning to do with my kids for quite some time now. Growing Crystals from Borax is a really fun activity to try at home. Here we show you how to grow crystal stars to hang on your Christmas Tree.
Check it here.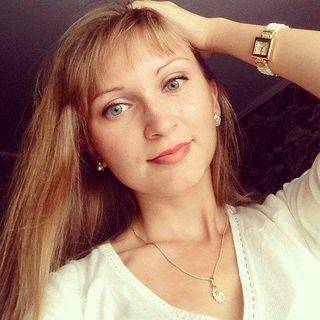 I share healthy recipes, clean eating ideas, and meal plans for weight loss, as well as give you the best tips on wellness, pregnancy, and parenting advice.