If you want your fill of chewy cookies but you also want to maintain your weight, then do not worry because here are 22 best gluten-free cookie all-purpose recipes that are easy to make! Make these cookies – amazing gluten-free desserts!
The pairing of white chocolate and macadamia nuts is time-honored. Both share a creamy texture, while white chocolate offers sweetness and macadamia nuts provide a buttery taste.
To achieve a chewy treat with a crispy edge, opt for melted butter. For a more intense flavor, use only egg yolks.
To ensure the finest texture, always spoon the flour into your measuring cups. Directly scooping it out can result in tightly packed flour, leading to an excessive quantity.
Instead, employ a spoon to layer the flour into the cup and then even it out using a straight-edged knife or spatula.
This recipe introduces another use for brown butter.
Simply place butter in a pan and heat it gently. Patience is key, as it might take a while.
In due course, the butter will develop a frothy appearance, and the milk solids will begin to separate and acquire a brown hue.
Upon cooling, you'll notice brown specks in the butter, which is expected. That's the source of the rich flavor!
Employ it as you would conventional butter to achieve the most delectable, naturally nutty, and caramel-infused cookies imaginable.
These quintessential gluten-free chocolate chip treats boast an irresistibly rich and dense texture, accompanied by somewhat crispy brown borders and an ideally chewy core. They truly are the finest you'll come across!
You might already have a go-to recipe for traditional gluten-free chocolate chip morsels that you consider unbeatable. However, I'm here to assure you that these surpass even the best!
Traditional sugar treats receive a gluten-free makeover in this recipe, featuring cinnamon, nutmeg, and almond extract, which lend a pleasant touch of spice to the cookie dough. The key to achieving a tender texture in these sugar delights lies in allowing the dough to rest overnight, ensuring optimal flour hydration. When rolling out the dough, position it between two sheets of parchment paper to prevent sticking to the surface and remember to dust your cookie cutters with flour. We recommend adorning the cookies with a classic vanilla-infused glaze and shimmering sugar, making them suitable for any event that calls for delectable cookies.
In case you've been on the hunt for the most EXCEPTIONAL gluten-free chocolate chip treat formula – your search ends here! Having consumed a completely gluten-free diet for nearly a decade, I can confidently say that THIS is the chocolate chip delight recipe I've always dreamt of.
Throughout the years, I've adjusted and tried this recipe numerous times, and now it has reached its pinnacle. There's no need for further modifications or experimentation.
These treats boast a soft, chewy texture and a golden hue that epitomizes the ideal chocolate chip cookie.
My companion adored these gluten-free almond biscuits so much that she requested the recipe! Swift and effortless, their flavor rivals the indulgent delights I create with puff pastry and almond paste. They're a hit with everyone!
These exquisite morsels appear and taste remarkable, yet they're genuinely straightforward. The process requires just four components, combined in one container. Remember to warm the oven prior to commencing the mixing, ensuring you can promptly apportion and bake the mixture before the egg whites lose their volume.
Creating these simple dry ingredient peanut butter coconut treats is a breeze, ensuring you can always whip up a speedy batch. Plus, the absence of flour guarantees they're gluten-free too! With only four required components for these chewy peanut butter morsels, you'll likely have the majority in your pantry already: sugar, peanut butter, an egg, and shredded coconut. The outcome is a wholesome, satisfying nibble perfect for a midday pick-me-up.
By swapping out conventional flour for the wholesome and nutritious almond flour, which is also referred to as almond meal, you can create a mouthwatering and indulgent gluten-free chocolate chip delight with a delightful nutty flavor. To add a touch of exotic taste, consider using coconut flour as an alternative. Set in the center of the table!
Whether you have a sensitivity to gluten or not, this particular gluten-free peanut butter treat recipe is a favorite among many. The most amazing aspect is that it calls for merely three components! All you need to do is combine peanut butter, sugar, and an egg to create a delightful dough prepared for the oven.
Tasty cookies don't always require gluten-free flour to be scrumptious!
Due to numerous inquiries, I am delighted to present my carefully refined formula for exceptionally chewy, gluten-free chocolate chip treats!
I'm not one to casually label a concoction as the "Ultimate Recipe." However, when I want to emphasize that I've put in the time, effort, and multiple adaptations to achieve sheer perfection, I believe it's well-deserved to dub these the Finest gluten-free chocolate chip delights in existence!
12. Almond Flour Chocolate Chip Cookies Recipe
Almond Flour Chocolate Chip Cookies Recipe, easy almond flour cookies that are gluten-free and lower carb than traditional cookies. These almond flour cookies turn out soft and packed with mini chocolate chips. Delicious!
Check it here.
11. Best Ever Soft Gluten Free Snickerdoodles Cookies
These best ever soft gluten free Snickerdoodles cookies are light and airy yum-deliciousness, ya'll. A grain free cassava flour base featuring butter, white sugar and brown sugar sets the stage.
Check it here.
10. Gluten Free Peanut Butter Cup Cookies
Gooey and chocolatey gluten free peanut butter cup cookies that are bursting with peanut butter and naturally gluten free, dairy free, and vegan!
Check it here.
9. The Best Chocolate Cookies in the World
Okay, so it may be a little bold to profess these are the best chocolate cookies in the world, but that's what my 9 year old said when he tasted them and then proceeded to hug me and thank me profusely for baking them.
Check it here.
8. Gluten Free Snickerdoodle Cookies
These gluten free snickerdoodle cookies are just like the real thing, and pillowy and soft inside.
Check it here.
7. Quinoa Chocolate Chip Cookies
The classic chocolate chip cookie with the protein punch of quinoa. Healthy, gluten-free, vegan, quinoa chocolate chip cookies that will fool anyone into thinking they're eating a decadent dessert.
Check it here.
6. Loaded Vegan White Chocolate Chip Pretzel Cookies (Gluten-Free, Allergy-Free)
A sweet and salty treat to fill up the cookie jar! Loaded Vegan White Chocolate Chip Pretzel Cookies that are gluten-free, allergy-free, and great for kids and adults!
Check it here.
5. Gluten Free Kitchen Sink Cookies
Kitchen Sink Cookies are cookies that have everything thrown in them…everything "but the kitchen sink". These tasty gluten free cookies will make you happy they have so much flavor to them.
Check it here.
4. Easy Gluten Free Sugar Cookies Recipe
These frosted gluten free sugar cookies are super soft and chewy and topped with colorful sprinkles. Best of all? The recipe is so easy, everyone can make even little ones!
Check it here.
3. Keto Pumpkin Cookies (Vegan)
These Keto Pumpkin Cookies are crisp on the outside, soft on the inside, and made without any sugar! They're a delicious treat that's easy to prepare and can be enjoyed guilt-free.
Check it here.
2. Amazing White Chocolate Thumbprint Cookies Are Gluten-Free
Who else is cooking and baking up a storm? I can't be the only one who has taken to the kitchen since we were quarantined. I am obsessed with cookie recipes.
Check it here.
1. Vegan Crescent Cookies
These vegan almond crescent cookies are the rich and buttery, light and crispy nostalgia of childhood holidays. the star of our gift cookie trays!
Check it here.
22 Best Gluten-Free Cookie Recipes (Try Today!)
If you want your fill of delicious cookies but you also want to maintain your weight, then do not worry because here are 15 gluten-free cookie recipes that are easy to make!
Ingredients
Almond Flour Chocolate Chip Cookies Recipe
Best Ever Soft Gluten Free Snickerdoodles Cookies
Gluten Free Peanut Butter Cup Cookies
The Best Chocolate Cookies in the World
Gluten Free Snickerdoodle Cookies
Instructions
Choose any Healthy Gluten-Free Cookies from the post that you like
Click on the link below the photo to get the full recipes and instructions.
Try the best Healthy Gluten-Free Cookies and share your photo under my pin on Pinterest!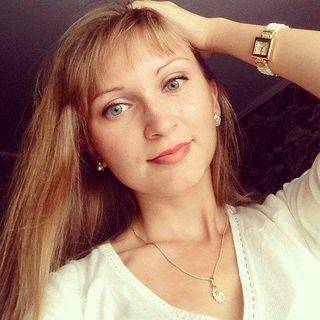 I share healthy recipes, clean eating ideas, and meal plans for weight loss, as well as give you the best tips on wellness, pregnancy, and parenting advice.