It's never too early to teach your kids to take care of their surroundings and appreciate the world we are living in. With that said, here are smart and easy Earth Day crafts and activities for your kids to enjoy!
15. Earth Day Tree Craft for Kids
Earth Day is coming up on April 22! Earth Day is the perfect time to get outdoors with the kids to enjoy activities like planting trees, starting a garden, picking up trash, or simply as a way to get out to take in fresh air! Keep reading below to find a fun Earth Day Tree Craft for Kids to complete with your kids this year.
Check it here.
14. How To Make A Puffy Paint Earth Craft
Are you looking for a creative Earth Day craft for your kids to make? This Puffy Paint Earth Craft for Kids is not only fun to create but can be educational too.
Check it here.
13. Earth Day Flower Craft
Are you looking for a creative project to celebrate Earth Day with your students this year? This Earth Day Flower Craft is not only easy to make and unique but it's the perfect time to remind your kids how important it is that we take care of our planet.
Check it here.
12. Handprint Earth Craft For Earth Day [Free Template]
Celebrate Earth Day with this cute and simple handprint Earth craft for kids. Earth Day. We've all know about it, but how many of us actually celebrate it? I have to be honest, if it weren't for my kids being in school, I wouldn't even know when it is.
Check it here.
11. Free Earth Day Printable Headband For Kids
Searching for a fun and simple Earth Day activity for your kids or students to do this year? These headbands are perfect for toddlers, preschoolers, kindergarten and elementary students to wear on Earth Day.
Check it here.
10. Earth Day Hat [Free Printable Template]
This free printable Earth Day Hat will make learning about how to protect our planet extra fun! Your kids will love coloring this adorable Earth Day crown and celebrating Earth Day in style.
Check it here.
9. Earth Day Black Glue Craft
Celebrate earth day on 22nd April by making a planet earth craft with the kids. Making this stunning earth day black glue craft whilst talking about our earth is a great way of introducing young children to the idea that our beautiful earth is very precious and we need to look after it.
Check it here.
8. Disney Inspired Earth Day Craft
Happy Earth Day, friends! Today I'm sharing a classic preschool craft (with a Disney twist) that you can make with your kids at home to celebrate our beautiful planet! This coffee filter planet Earth is perfect for even the littlest crafters. And the best part? You likely already have everything on hand to make them!
Check it here.
7.
I have always believed the most valuable gift you can give of yourself is your time. It's fleeting, there is never enough of it. I for one carry a lengthy list of chores on a daily basis. I have my critical path deliverables of the day and the longer terms 'have to get this done' list. I find it a challenge to relax fully when my list is too long, always feeling I should get more done before goofing around (and that is anything not on my list).
Check it here.
6. Earth Day Paper Plate Craft for Kids
These easy Earth day projects are a great paper plate craft for kids. Kids will love to celebrate Earth day with a quick and easy craft project.
Check it here.
5. Yarn Earth Kids Activity
Did you know that Earth Day is coming up on April 22nd? We love teaching our kids about our planet and being aware of our foot print and all the different ways we can help our planet. We are pretty eco-conscience family in that we share with our kids the importance of recycling, turning lights off when we're not in the room, and composting.
Check it here.
4. Paper Plate Earth Craft Kids Will Love
Earth day is always a great opportunity to get crafty with the kids and teach them the importance of protecting the environment, keeping the earth beautiful and clean and doing our part.
Check it here.
3. Recycled Earth Day Projects With Toilet Paper Rolls
There's no just popping out to the store for last-minute craft supplies, and even having an Amazon Prime membership doesn't guarantee your packages will get here anytime soon. So with the 50th anniversary of Earth Day coming up, I started thinking about easy Earth Day recycled crafts and projects we could do with things we already have on hand.
Check it here.
2. How to Celebrate Earth Day With Your Child
How will you celebrate Earth Day this year? Earth Day is celebrated each year on April 22 around the world. It'is designed to show support for environmental protection and earth friendly living. Earth Day is celebrated by many people globally including many schools and organizations.
Check it here.
1. Homemade Suet For Birds
Making homemade suet for birds is one way that you can encourage birds to visit your yard. We love watching the birds outside so we make sure to offer them food, water, and shelter.
Check it here.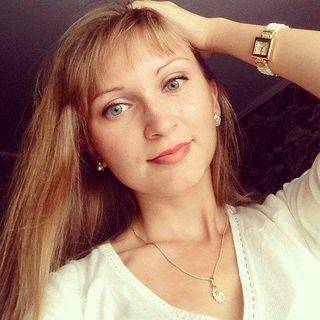 I share healthy recipes, clean eating ideas, and meal plans for weight loss, as well as give you the best tips on wellness, pregnancy, and parenting advice.