If you are hosting a party, then you may want to entertain your guests with some delicious appetizers while they wait for the main event to start. With that said, here are delicious mini dessert recipes they will love and won't stop munching on!
Mini Dessert And Finger Dessert Ideas
Small desserts and finger desserts are amazing goodies to have at gatherings or parties. If you're looking for mini dessert ideas for parties, you're in luck. I have quick finger desserts that will impress anyone who tries them.
Mini dessert for a crowd can be hard sometimes to think about, and that's totally normal. I have easy ideas and even healthy sweet recipes.
Take the best finger desserts ideas and serve them to your friends and family.
38. Pumpkin Snickerdoodle Ice Cream Sandwich
Looking at this Ice Cream name, it sounds like something that a young child has made. But you'd be surprised.
You'd be surprised at how a pumpkin-based dessert can truly be your next comfort food for the next gazillion parties that you are going to have at your place. Find the recipe here.
37. Lemon Cheesecake Tarts
The best thing I love about these miniature bites with homemade lemon curd is that they are so easy to make compared to other delicious desserts.
It uses a lot of cheese as well (which is something I really love. I don't know. Maybe I was a mouse in my previous life :). Check the recipe here.
36. Truffle-Filled Cookie Tarts
Look fancy, doesn't it?
Well, you'll be surprised. You don't need a professional kitchen to come up with these delicious babies. Super easy to make! It's one of the simplest recipes in the cookbook. Find the recipe here.
35. Peanut Butter Brownie Bites
I never thought you could mix peanut butter with brownies and yet here were are. It still managed to make it to my list of best finger food desserts for your party. So, it means this has to be pretty good.
Oh, it is.
Let me just lay it out there.
So, for the rest of you who are peanut butter fanatics, this recipe is bound to make your day. Find the recipe here.
34. Butterscotch Cupcakes
I know you hear me say this way too many times but Butterscotch is one of my favorite flavors. And having it as the main ingredient for my cupcakes is certainly an opportunity that I wouldn't pass on. The recipe is right here.
33. Salted Maple Whiskey Caramel
What's a party without whisky, right? Now, why don't we take things further a notch by adding whisky to your tiny desserts? That's definitely like having a party in your mouth. Definitely go check out the recipe for this salted caramel here.
32. Koeksisters
This may look like ordinary balls of bread that you see in regular bakeries. It's not. Trust me. In fact, this recipe is African-inspired.
They are bite-sized donuts in appearance. Spice and cinnamon are dipped into the sugar which serves as the topping for this wonderful little dessert.
Other times, you can coat it with coconut too (but that's entirely up to you).
Most people in Africa consider it a wonderful staple for breakfast and as a snack. But I've been adding it to my small desserts for party specialties and it has worked wonders for me. You should certainly give it a try. We have the recipe here.
31. Fresh Strawberry Cap Cakes
Noticed what I did with the name back there? That's because this is no ordinary cupcake. It's called Fresh Strawberry Cap Cakes because these beauties are capped with strawberry-flavored whipped cream as well as a real strawberry on top.
And yes, this is a whole lot better than other strawberry-flavored cupcakes you'll see commercially sold in stores. I'm betting that the secret ingredient is the "real" strawberry among other things. You should definitely check out my recipe here.
30. Mini Plum Tart with Frangipane
Any miniature version of this dessert is an absolute gem. This is plum tart is certainly not an exception.
I don't necessarily have a backstory when it comes to plum tarts but I did have a college friend who went shitballs for these. When she told me all about it, I said I definitely need to give it a try. And so I did.
My friend invited me to her place right when her family was serving their traditional plum tart.
My friend wasn't wrong with what she said. The plum tart was certainly a dream in my mouth, all the goodness just melting away in my mouth. You can't help but take another bite.
I couldn't help but make one of my own (but definitely with a few twists and turns with regards to the recipe). And low and behold, I was even able to make a miniature version. Better check out the recipe here.
29. Homemade Chinese donuts
You don't have to be of Chinese heritage to have some appreciation for Chinese cuisine. For the rest of us who has tasted it, we all know that it's the bomb.
It's really easy to prepare and it's certainly something that all your guests – young or old, will certainly enjoy.
I normally serve Chinese donuts as an appetizer at my parties but the truth is I serve them all the time for a movie night with the family. What can I say? That's just how much we love their donuts. You can swift through the recipe here.
28. Carrot Cookie Bites
I'm not really a big fan of carrots. If you feel the same way, you can most likely relate to having lots of carrots on the fridge that you no longer know what to do with.
If that's the case, you could try baking some carrot cookie bites. It's one good way to toss out those carrots that you have.
Most importantly, you'll have something scrumptious to serve your guests at your incoming party. It's a really easy recipe that you can go check out here.
27. Mini S'mores Cheese Cakes
Given how long I've begun working on this blog, I bet you almost every single thing that I like about food. Brace yourself because I am about to add one more item to the list: S'mores.
I was quite the little adventurer back then when I was a kid. If there's anything else I love more than food exploration, it's going to be enjoying the great outdoors.
I can't tell you how often I went camping with friends in the golden days.
And you know what kids do when they go camping? They eat S'mores. Lots and lots of them while telling scary stories.
So here is a recipe combining two favorites: S'mores and cheesecake. Just when you thought cheesecake couldn't get any better. Better check out the recipe here.
26. Mini Sweet Potato Pies
This is the kind of bite-size dessert that I would definitely recommend for your Thanksgiving or Christmas. The reason is that potatoes are typically grown all throughout the year. This means that the main ingredient is highly available by the time that you will be throwing your Christmas or Thanksgiving parties.
This wouldn't be the first mini pie that I've added to this recipe list. That's because I really love mini pies. I always have right from a young age.
This recipe combines the magic of your good old sweet potato mixed in with cinnamon sugar (can be replaced by powdered sugar), eggs, nutmeg, vanilla extract, and a small pastry shell.
After getting a taste of these babies, I assure you that this is just going to become a more frequent dessert not only for your parties but even for personal time with your family and friends. Check out the recipe here.
25. Mini Pumpkin Cheesecake Trifles
After serving a big delicious meal to your guests, nothing wraps up the night better than a good serving of mini pumpkin cheesecake trifles mixed with some cream cheese.
I am really into desserts that are soft and smooth. I just love to let them melt in my mouth while enjoying every delicacy and flavor the dessert has to offer. You can check out this awesome recipe here.
24. Nutella mousse Cookie Cups
Here is a delicious idea if you want something simple. All you need is to take some of your Nutella jar at home and follow our cookie cups recipe and you'll have an exquisite snack to serve to your guests at the party.
Don't let the simplicity fool you. Our Nutella petite desserts have just as much to offer as other fancy desserts. Don't miss out on the cookie cups recipe here.
23. Apple Pie Bites
At least this one is made out of real apples.
I really love this hand pies recipe because it reminds me so much of the sweet applied pie that my grandmother used to make each time we visit the farm.
Of course, it's really not a good idea to serve a whole apple pie to a party. People will eat everything way too fast and making too many whole pies would cost too much money. These bite-sized apple pies are a lot better. Check the recipe here.
22. Caramel Apple Bites
I have no idea why they call them apple bites because these aren't apples at all. Bite-sized cookies dipped into salted caramel sauce and nuts.
But regardless of what it's called, it's perfectly delicious anyway and that is what matters. It's easy and fun to make as well. Pure pleasure distilled into one bite!
So, if you're currently new to baking and need some treats for your party, no need to worry about getting lots of expensive treats at the bakery. Here is an easy-to-follow recipe for you.
21. Miniature Peanut Butter Treats
I still remember the good old days. Nothing would make my day better than a piece of peanut butter sandwich.
I know that a lot of you here share the same love for peanut butter as well back when you were kids.
Who knew that when I grew I'd be creating more complex peanut butter recipes like this one? I mostly serve these bite-sized peanut butter snacks on Christmas but it's perfect for any occasion. They'd make an excellent addition to your sweets servings on your next party.
20. Mini Cheesecake With Vanilla Wafer Crust
Just look at this mini gourmet cheesecake. Is it just too perfect to eat? Trust me this bit-sized cheesecake is just as perfect in your mouth as it is for viewing.
The first time I baked some of these, I immediately brought some to my sister. Even if it was just the two of us, we didn't have problems finishing off the entire bunch of mini cheesecakes with cream cheese. Your party won't be complete without it. You check out the recipe for these mini cheesecakes here.
19. Brownie Bites
Everybody loves moist chocolate brownies. It's relatively easy to make. All you need is a mini muffin pan. These bite-sized brownies may be crispy on the outside but they are moist on the inside and will definitely melt in your mouth. Check out my recipe for these brownie bites here.
18. Banana Splits on a Stick
This is going to be an adorable idea for the little munchkins that your guests will bring to your party.
This is my clever revision of the typical store-bought chocolate ice cream on a stick. It's a lot healthier as well. This Banana Splits on a Stick is made out of fresh fruit chunks, melted chocolate, and chopped nuts. It's certainly going to be one of the best bite-sized snacks you'll ever serve to your guests.
17. Hot Chocolate Mini Donuts
I would love to have a good old cup of hot chocolate on a cold day. I know a lot of you would too.
Just as I was having fun in the kitchen, I discovered an aesthetic way to serve donuts and hot chocolate. It's perfect for your office sweet tooth buddies for when you are throwing a party. Not only is it going to be delectable but it's also great for pictorials. We need photos to back up the fun night that we had, right? Take a look at the recipe here.
16. Red Velvet Cake Truffles
I was such a little sweet tooth when I was a kid. I can still remember my grandmother making such delicious red velvet cake truffles back then and I would sneak into the kitchen to quietly grab extra bites while everybody else is fast asleep.
Could you blame me? Who could resist the cream cheese frosting formed into little red velvet balls? Kid or not, red velvet truffles are certainly going to be a hit at your parties. You can top them with whipped cream. Make sure to check out the Red Velvet recipe here.
15. No-Bake Butterfinger™ Cheesecake Tarts
No-Bake Butterfinger™ Cheesecake Tarts recipe is a creamy no-bake pie with cream cheese and Butterfinger candy in a pre-made tart shell.
Check the recipe here.
14. Two Bite Gluten Free Brownies
These two bite gluten free brownies are a cross between a rich chocolate cake and a brownie, and gone in just two bites! They're your new go-to GF brownie recipe.
Check the recipe here.
13. Crunchy Blackberry Pie Bars
Blackberry pie bars are easy desserts that you can make at home in no time! These are perfect breakfast bars to share with your family with coffee or tea. A must-try blackberry dessert recipe that everyone will love!
Check it here.
12. No Bake Greek Yogurt Dessert (Easy Strawberry Desserts)
This beautiful no bake Greek yogurt dessert is a perfect summer treat! Surprise your family with mini chocolate yogurt cakes. These are elegant desserts, decorated with chocolate and strawberries.
Check it here.
11. French Apple Tartlets – French Cuisine
French apple tartlets or mini apple tarts are best fall desserts. The base is thin and flaky shortcrust pastry with warming spiced apple filling. These tarts are decorated with apple slices, glazed with apricot jelly and sprinkled with store bought cinnamon sugar (can substitute it with powdered sugar). See also Popular French Dessert Recipes.
Check it here.
Homemade Individual Desserts To Try
There are many homemade individual desserts to try, and you'd be surprised at how easy they can be made.
You don't even have to splurge on expensive ingredients to make them delicious. All you need for these homemade finger desserts are love and the right ingredients.
Mini desserts in cups are adorable to serve for kids and family members. They are a great way to have a single serving of dessert to end the meal. The concept of having little desserts in cups also saves you from a lot of mess.
Black Forest Cake Cups are amazingly good desserts to try. I mean, who doesn't like Black Forest Cake, right?
They are a classic flavor of cake, and it is a very delicate dessert to have.
Vanilla Funfetti Cake In A Cup is a light, flavorful, egg and dairy-free dessert. This recipe idea is beginner-friendly because you wouldn't need any complicated ingredients to make it. An alternative choice for dairy milk is oat milk or almond milk.
What is Called Mini Desserts?
Mini desserts are desserts that are usually a single-serving of dessert that would satisfy one person. Most of these small desserts are placed in cups or jars for easier accessibility for the crowd. The desserts can be baked, but most of the time, these are no-bake dessert ideas.
These kinds of desserts are visually pleasing to have on the buffet table. Most kids and adults would enjoy having mini desserts after a meal and maybe even have seconds. They are also easier to clean up after a party because they can be disposed of immediately.
Mini desserts are also sometimes considered finger desserts. Finger desserts are the type of desserts you just pick up and immediately eat using your fingers. Mini desserts also make it easier for guests to consume them.
Most mini dessert ideas are beginner-friendly, and ingredients are easy to find. You don't have to stress yourself much about having loads of time to make and prepare them. Remember that your mini desserts should be good enough to satisfy every person in the room.
How Can You Make Finger Desserts?
You might be thinking about what finger dessert recipes you should go for. I know easy finger desserts ideas that can help you out. I'm sure that all your guests would be delighted to be served finger desserts to end the night.
Making finger desserts recipes isn't as hard as you may imagine it to be. As long as you follow the instructions carefully and have the right ingredients, you'll surely make them. I have good finger desserts to share with you.
Mini Sweet Pies are a downsized dessert version of your favorite pies. You can imagine mini lemon meringue, pecan, apple, and fruit mini pies in a single-serving size. The main thing you should consider when making them is putting them in small cups.
Mini Raspberry and White Chocolate Eclairs are my absolute favorite finger desserts to serve. Eclairs make a great finger dessert because you can easily get them from the buffet table with your fingers. Raspberry is a refreshing flavor, and white chocolate is a light and delicate type of chocolate.
Can I Make No-Bake Mini Desserts?
No-bake mini desserts are a great solution in thinking about what you're about to serve in tonight's dinner. I am happy to share some of my favorite no-bake mini desserts ideas.
No-Bake Cheesecake Jars are my absolute favorite, and you can even play around with the flavors. These cheesecake jars are easy, cheap, healthy, and delicious. I've tried blueberry, strawberry, and raspberry before and everyone in the crowd loved it.
These cheesecake jars aren't necessarily limited to the fruit options. You can explore different kinds of flavors to try out. As long these cheesecakes are placed in a jar, and you didn't bake them, you're good to go.
Some exciting no-bake cheesecake jar flavor ideas are Oreo, Ube, Dark Chocolate, and Mango. If you have any particular favorite flavor, you can try those out. Layer them beautifully in your jars, and serve them to the party.
How Much Time Will It Take To Make Small Desserts?
When you're making mini desserts, it shouldn't take up your whole day making it. Mini desserts are known to be the quickest fix to have when you're in a rush.
Some of these desserts can only take less than 30 minutes to complete depending on what you're making. They are made to be easy and stress-free desserts for the maker.
Mini desserts only require you to chill them in the refrigerator for a few hours or minutes before serving. You can take your time preparing yourself for the party after making the mini desserts. Before you know it, you can already serve your beautiful desserts to the crowd.
Mini desserts and finger desserts are adorable treats for all ages. Everyone will be glad to have them at every party you'll be serving them.
I love serving mini desserts and finger desserts, especially when I don't have too much time to spare.
You can even make it an activity for you and your kids to have. Kids can be a great helping hand when making mini desserts. They just might snatch some snacks every once in a while.
Keep in mind the ideas I have shared with you. The mini desserts and finger desserts I've mentioned could potentially be the crowd's new favorite.
38 EASY Mini Dessert Recipe Ideas
If you are hosting a party, then you may want to entertain your guests with some delicious appetizers while they wait for the main event to start. With that said, here are delicious mini dessert recipes they will love and won't stop munching on!
Ingredients
No-Bake Butterfinger™ Cheesecake Tarts
Two Bite Gluten Free Brownies
Crunchy Blackberry Pie Bars
No Bake Greek Yogurt Dessert
Instructions
Choose any Adorable Mini Desserts for a Party from the post that you like
Click on the link below the photo to get the full recipes and instructions.
Try the best Finger Desserts and share your photo under my pin on Pinterest!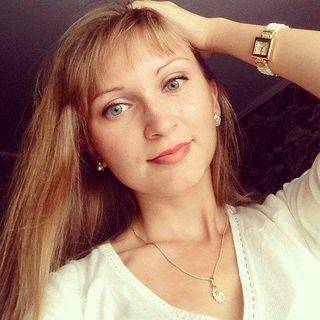 I share healthy recipes, clean eating ideas, and meal plans for weight loss, as well as give you the best tips on wellness, pregnancy, and parenting advice.